If you are one of the 2.6 million Italian or Italian-Americans living in the greater New York City area, you're probably aware of the 10 (ten) year validity of Italian passports. A decade may seem like a long time, but at some point, every Italian passport holder will be faced with the task of having to renew their travel document
Keep reading to learn the following 3 (three) steps Italian citizens must take (and what offices they need to visit) to renew an Italian passport in New York City:
Learn the 3 (three) steps you need to take and what offices to visit to renew an Italian passport in New York City:
Step #1 Collect the application documents.
Step #2: Register with AIRE and schedule an appointment at the consulate.
Step #3: Deliver the application to the consulate.
Here at Passport Photo Online, we've done the research on each step so you can access everything you need to know about Italian passport renewal in one convenient location.
Italian passport renewal: the necessary documents
Naturally, we begin with Step #1. Applying for a new Italian passport begins with collecting all the mandatory documents.
If your Italian passport has recently expired, do not throw it away since it is an integral part of the passport renewal application process.
Listed below, readers can find a comprehensive list of the documents needed for an Italian passport renewal:
your old (expired) passport
2 (two) passport pictures taken within the last 6 (six) months, in color, with a size of 3.5 x 4 cm (1.38 x 1.57")
if you only have Italian citizenship: US entry visa or a copy of your Permanent Resident card
if you have dual citizenship: copy of your US passport and, if you were born in Italy, copy of your Naturalization Certificate
US Post Office Priority Mail envelope (prepaid; with valid tracking number)
money order (for $117.30 per passport) made out to the Consulate General of Italy in New York. Debit cards are not accepted.
The US Post Office Priority Mail envelope must be attached to the application. The envelope has to be empty, as the consulate will use it to mail your new passport back to you.
Once you have successfully gathered the required documents, move on to the next step.
Passport nearing its expiry date? Get ahead of the game and up to speed by reading:
Register and book an appointment for passport renewal
Step #2 commences before visiting the consulate and requires passport renewal applicants to register on two systems: AIRE and the visit-scheduler at the consulate.
AIRE (Anagrafe Italiani residenti all'estero) is a registry for Italian citizens living abroad. All adult applicants must be registered in the system before proceeding with their Italian passport renewal applications.
Once registration on AIRE has been completed, applicants can then schedule their visit to the consulate to submit their passport renewal. To do this, visit the Prenot@mi online scheduling system and book an appointment in one of the available time slots. Please note, you will need to confirm your time slot via the Prenot@mi system 10 (ten) to 3 (three) days before your scheduled visit.
Visit the Consulate General of Italy in New York
The last step (Step #3) attend the scheduled meeting at the consulate and submit your application. Make sure to bring all essential documentation and a state-issued identity document – it may not be a strict requirement, but some offices require additional verification.
The consulate's address is 690 Park Avenue, New York, NY 10065, and opens at 9:00 am Monday to Friday. Visit the Consulate General of Italy in New York website for more information.
Once your passport application has been successfully submitted, it's time to sit back and relax. The typical processing time for passport renewals is approximately 1 (one) to 6 (six) weeks, but these times can vary.
Italian passport renewal for babies and minors
If you are a parent of a child aged 11 (eleven) or under, or a minor aged 12 (twelve) – 17 (seventeen), you can also apply for a passport renewal at the Consulate General of Italy in New York.
To do so, however, you must attach a special consent form, signed by all parents. The form is available on the consulate's website.
If the applicant is 11 (eleven) years of age or under, they do not attend the appointment at the consulate; applicants aged 12 (twelve) – 17 (seventeen) must attend the meeting with both parents present.
In addition to all of the necessary documents mentioned in the preceding section of this post, passport renewal applications for minors must include the submission of the following documents during the consular visit:
child application form (instead of the adult form)
1 (one) photocopy of each parent's passport
parental consent form (if only one parent can attend the consular visit).
The USPS return envelope, money order amount ($117.30 per passport) and processing times are all the same as with adult passport renewals.
Italian passport renewal photos with Passport Photo Online
With Italian passport applications requiring a photograph that has specific dimensions –ones that differ from US passport photos– it may be difficult to find a reliable photo service nearby.
Instead of spending your valuable time looking for a studio or photo booth that does Italian passport photos, why not consider using an online tool, such as Passport Photo Online, that can get you the correct photos in seconds.
Use our website or dedicated mobile apps (available on Android and iOS) to snap a passport photo in no time at all. Your digital photo will be ready in seconds, and you can opt to have the physical prints delivered to any address in the US within 3 (three) business days.
Best of all, all our passport photos come with an industry-leading acceptance guarantee: 100% compliance of double your money back.
Italian Passport Renewal in NYC⁠—FAQ
Read through the following questions and answers for additional information related to Italian passport renewals in New York.
Can I do passport renewal online in NYC?
No, you cannot. Italian passport renewals must be done in person, by appointment, at the  Consulate General of Italy in New York. Appointments must be booked online at https://prenotami.esteri.it/
How long does it take to renew an Italian passport?
Passport applications typically take 3 (three) to 4 (four) weeks to process, but they can take shorter or longer, depending on the circumstances. Expedited passport renewal services speed up the process significantly but are also more expensive.
Can you renew an Italian passport for a child?
Yes, you can. To do so, attend the consular appointment with your spouse and submit a child passport application along with copies of both your passports. Children, aged 12 (twelve) and older, must also attend the appointment and have their fingerprints taken.
Can you renew your Italian passport by mail in NYC?
No, you cannot. Applications must be personally delivered during scheduled appointments, as applicants must provide fingerprints with their applications.  Children, 11 (eleven) years of age and under, are exempt from providing fingerprints, however, their applications must be submitted by 1 (one) or more parents.
How much does it cost to get an Italian passport in NY?
Italian passport applications currently cost $117.30 per passport. The price is the same for adult passports (with 10-year validity), child passports (with 5-year validity), and newborn passports for those aged 0 to 3 (with 3-year validity). Money orders, are the only accepted form of payment, and should be made payable to, "The Consulate General of Italy in New York."
Renewing Italian passport in NYC⁠—closing thoughts
Italian passport renewal in the New York City area falls under the jurisdiction of the Consulate General of Italy in New York. To submit your application, book an appointment using their online scheduler but be sure to gather all the required documents beforehand. You also must be registered on AIRE prior to applying for a passport renewal.
Lastly, don't forget about the passport photos. Be sure to use a reputable photography studio or online tool, such as Passport Photo Online, that guarantees your photos will be accepted by the Italian consulate. This is especially important since Italian passport photos differ from standard American ones, so using a reputable company will prevent your application from being rejected or stalled.
Sources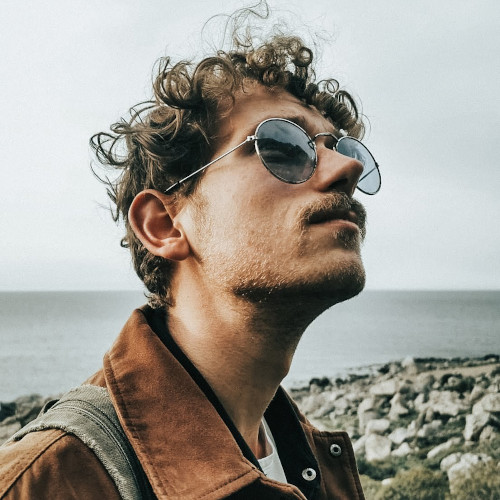 Adam is an SEO & Digital PR writer with a child's curiosity about the surrounding world. His superpower to dig out juicy facts got him citations in Forbes, Social Media Today, and 90+ other news outlets. Adam enjoys snapping pictures and won the national Huawei Next Image Award.