Getting ready to apply for a new Polish passport in the United States?
Out of all the documents you need, passport photos might be trickier than the rest.
After looking for a passport photo service in your vicinity, you probably asked yourself if it's possible to get a Polish passport photo at Walgreens.
In this article, we will see if you can have your picture taken in one of their locations. We'll also provide you with an alternative to get passport photos of any size anywhere you happen to be.
Want to take your Polish passport photos from home? Download our Passport Photo Booth App for iOS or our Passport Photo Maker App for Android and get a 100% compliance guarantee!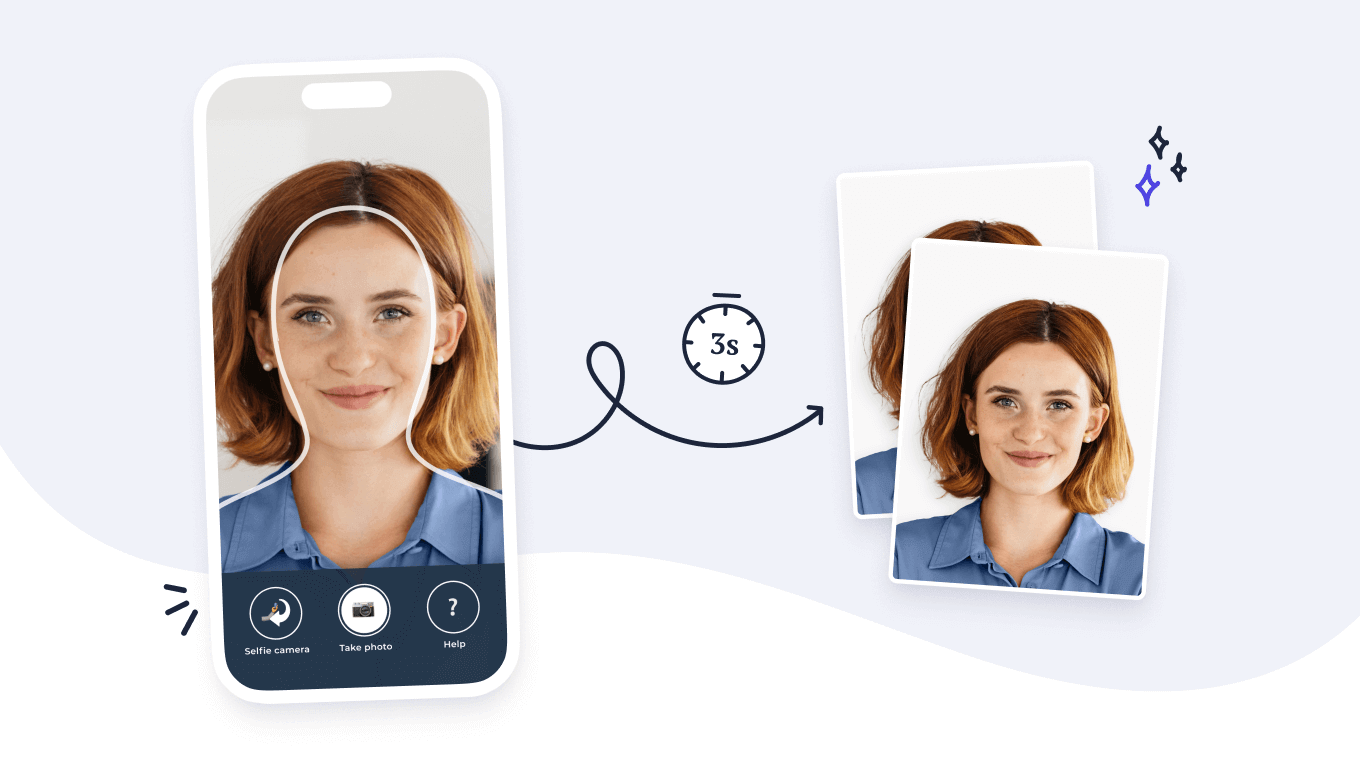 Looking for more resources on Polish passport photos and DIY advice on passport photo taking? One of these articles might help:
Does Walgreens do Polish passport photos?
If you need to renew your passport and want to print your photos quickly and conveniently, you'll likely consider Walgreens passport photo services.
They offer passport pictures for $16.99.
According to US regulations, the standard format for passports and permanent resident cards is 2×2 inches. In metric units, it corresponds to 51×51 millimeters or 5.1×5.1 centimeters.
Walgreens' official website states that they also can provide the right dimensions for travel documents from about 30 countries.
However, Poland isn't one of them.
So, while you can get the right size, there is no guarantee that the picture will comply with official Polish guidelines.
Polish passport photo requirements
Now, to help you get Polish passport photos at Walgreens, we'll go over all the official requirements.
Polish passport photo guidelines
Technical specifications
● Size: 35×45 mm
● Head centered and sized between 30 and 36 mm
● Head centered and sized between 30 and 36 mm
● Printed on photographic paper
● Resolution of 600 dpiIn color
Appearance and setting
● White background
● Neutral facial expression
● Eyes open and fully visible
Attire and accessories
● Glasses allowed, provided they don't obscure the eyes
● Head covering allowed only for medical or religious reasons
● No uniforms or clothing the same color as the background
Recency
● Not older than 6 months
Examples of correct and incorrect positions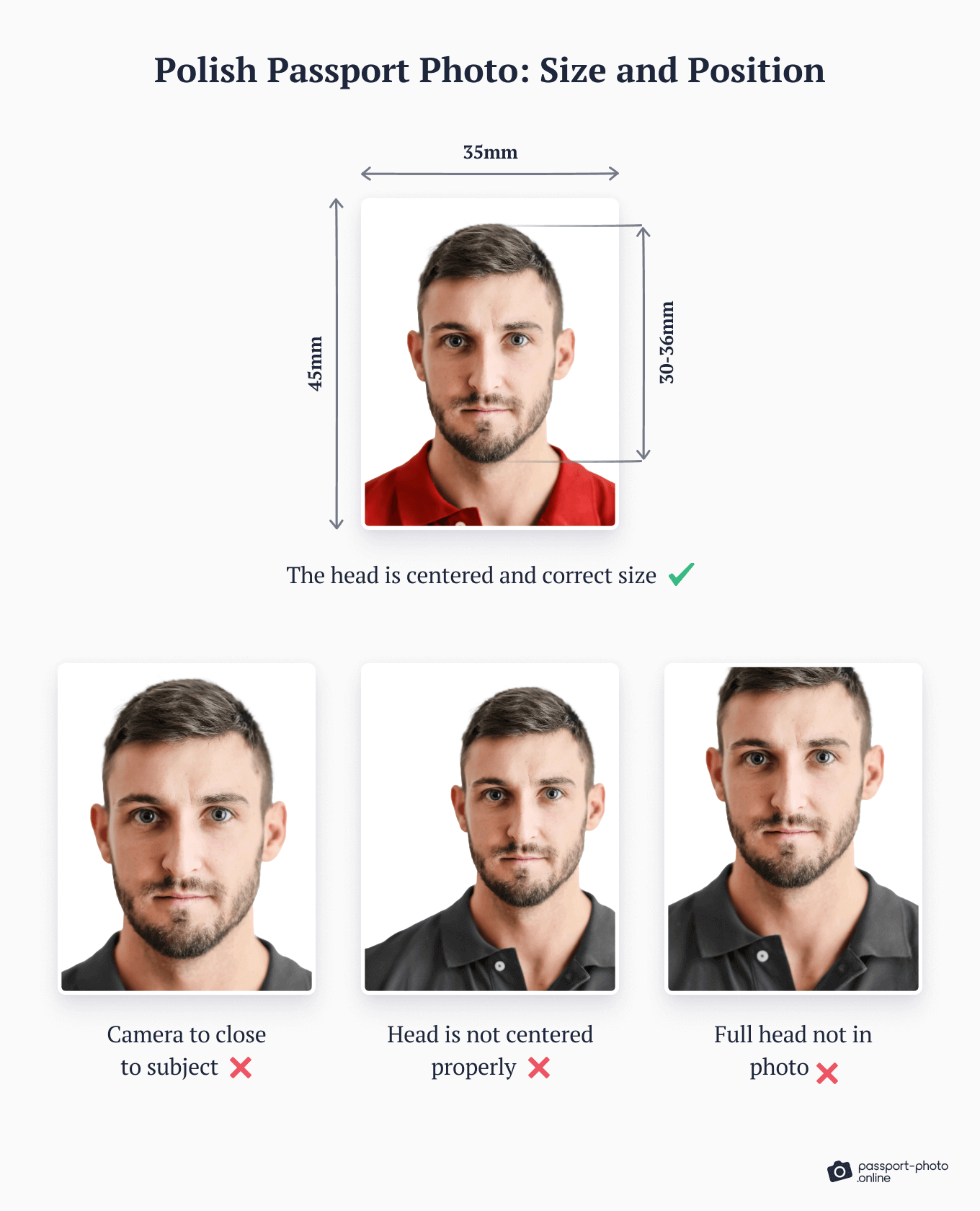 Wondering how much these rules differ from US requirements? Check this comparison between Polish passport photos and US passport photos.
How to take your own Polish passport photos and get them printed at Walgreens
As we've already established, Walgreens doesn't specifically offer services for Polish passport photos.
But—
You can still get your Polish passport photos printed at Walgreens for a very attractive price.
The problem?
You need to have a digital version of the photos first. And… they need to fully comply with Polish official regulations not to get rejected.
The good news?
You can take such pictures at home, and this is how:
Set up a smartphone or a digital camera in a well lit room.
Stand or sit straight about two meters away from the device and take a few shots.
For the best results, follow our guide to taking passport photos at home. No special equipment needed.
After getting your digital biometric photo, you can have it printed whenever you need.
Using a 4×6 photo printing template, you'll be able to print your Polish passport picture at Walgreens for $0.38 at the time of writing.
With Passport Photo Online, you can get a 4×6 template sent to your email address immediately after taking your passport photos.
You can either use a printer set up in the store or ask a Walgreens employee for a 4×6 print from your USB drive, or choose online submission through the Walgreens mobile app.
FAQ
Can I get a Polish passport photo at Walgreens in Chicago?
Walgreens does not take photos specifically for a Polish passport, but they do provide the same format for other countries. To find the nearest locations in Chicago, just look up "Polish passport photo at Walgreens in Chicago" on your search engine of choice.
Does Walgreens do European passport photos?
Yes, their official website states that they offer passport photos for 30 countries, including 8 European ones.
Conclusion
So, can Walgreens do Polish passport photos?
Not exactly.
While they do similar formats, they don't specifically provide pictures following Polish standards.
You can still take your photos at home with the help of Passport Photo Online and have them printed at your local Walgreens pharmacy for a few cents.
Even though you can't specifically pick a Polish passport photo template at Walgreens, you can get a photo there that will comply with the regulations.
To get a Polish passport photo at Walgreens:
Take a picture of yourself, preferably using a dedicated passport photo app
Make sure the photo is adjusted to follow the passport photo requirements of the country
Save the photo on your device, preferably using a 4×6 template that can hold up to two 35×45 mm photos (as per official Polish requirements)
Print your photos at Walgreens for $0.38
This way, you'll get a Polish passport photo at Walgreens that adheres to all official requirements.
Sources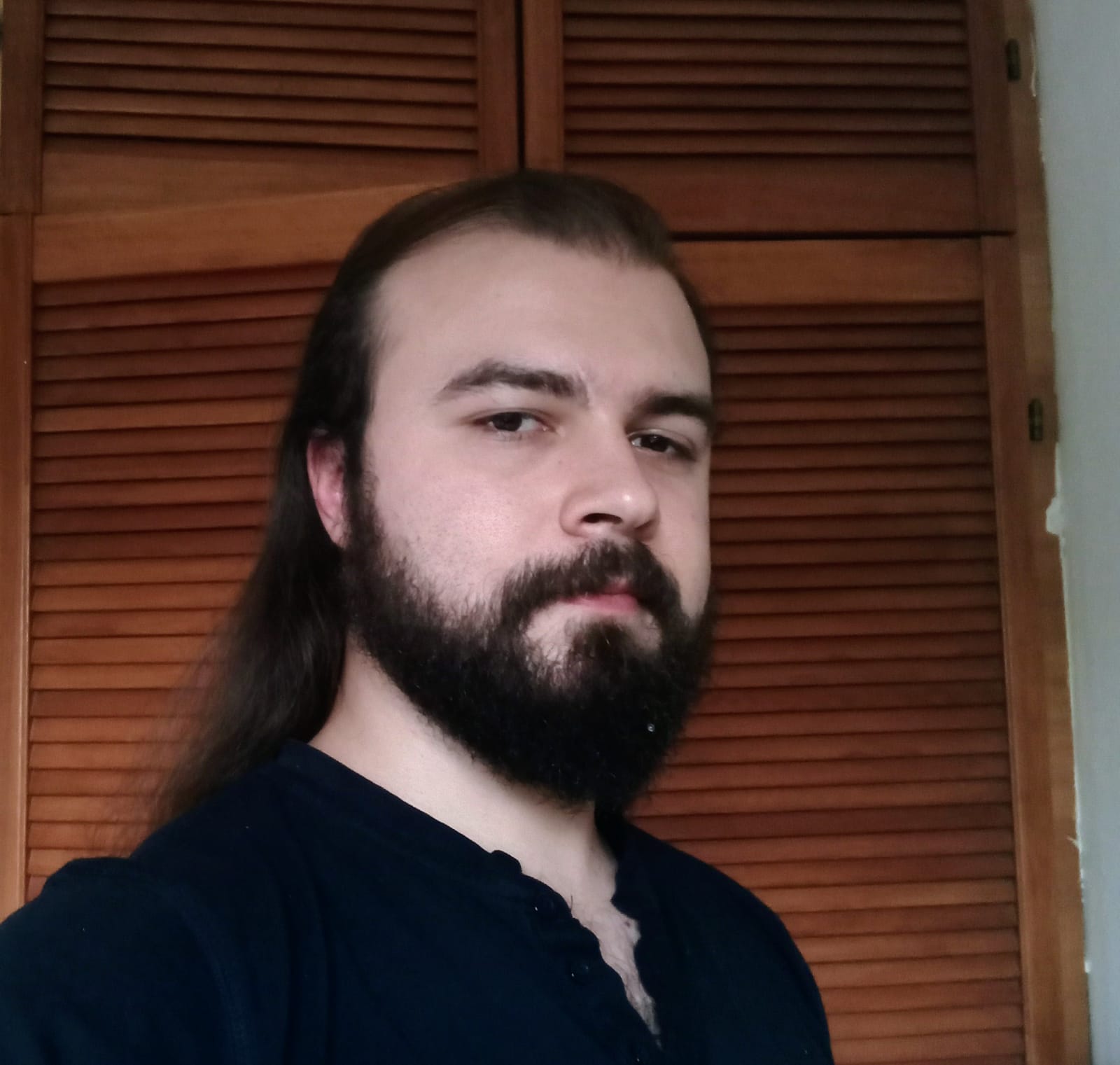 Riccardo Ollmert is a biometric photography expert at Passport Photo Online. With his background in languages and the publishing industry from La Sapienza University of Rome, he creates compelling content that simplifies the complexities of biometric photography. Riccardo's passion for travel and creative writing is reflected in his work, emphasizing the role of biometric photos in seamless global exploration.