Renewing a U.S. passport is a much easier procedure than applying for a new passport since it doesn't require the applicant to show up in person to submit the application form if they meet all the necessary requirements. Instead, passport renewal application forms are sent by mail. Many people also wonder if they can renew a passport at the courthouse. Read on to find out if passport renewals can be handled at your local courthouse.
Passport renewal at the courthouse
While some courthouses accept passport applications, they don't process passport renewals since they have to be mailed directly to the U.S. Department of State. However, some courts are partnered with the State Department to make Form DS-82 (Application for Passport Renewal) available for pick up in paper form. Once you pick up the DS-82 passport application, you then have to fill it out and mail it to the National Passport Processing Center.
Renewing your passport by mail
There are certain conditions to be met to qualify to send your passport renewal application by mail. You have to make sure that:
your most recent passport was issued no more than 15 years ago;
you submit your previous passport with your application;
you were at least 16 years old when your old passport was issued – minors are not eligible to renew their passports by mail;
your new passport will have the same name or your name was changed marriage/court order (you will have to provide proof of your name change such as a marriage certificate);
you submit a color passport photo taken no more than 6 (six) months ago.
You will have to pay the non refundable fees depending on which service you request:
$130 for the passport renewal of a passport book for adults/$100 for minors;
$30 for a passport card for adults/$15 for minors;
an execution fee of $35.
Keep in mind that the application fee ($130/$100) and the passport execution fee are two separate fees that must both be covered. The passport application fee must be paid by cashier's check, check or money order payable to the U.S. Department of State and the execution fee ($35) can be paid in cash, cashier's check, credit card, local check, or money order payable to the court clerk's office.
The processing times may vary depending on unpredictable circumstances. In busy seasons such as spring and summer, applicants may want to request expedited services for an additional fee of $60 if they plan to travel within less than 8 (eight) weeks.
Get verified passport photos for your passport renewal
Passport renewals call for passport photos, of course. And what better way to get your perfect, expert-verified passport photos than with Passport-Photo.Online ?
This passport photo application available for iOS and Android devices has a built-in AI system that adjusts your passport photo to the correct dimensions required by the government, sets the resolution, removes shadows, and replaces the background. On top of that, your ID or passport photos are additionally verified by a human expert to ensure the highest level of compliance guarantee.
In a nutshell, these are some of the perks of using PPO:
endless retakes at no additional cost;
no need to leave your house to get your passport photos;
possibility of saving up to 30%;
guarantee of acceptance;
double refund if your photos don't get approved by authorities.
Renew passport at the courthouse: FAQ
Here you will find the answers to the most commonly asked questions regarding renewing your passport at the courthouse.
Can I renew my passport at the courthouse?
No. A courthouse can act as a passport agency and accept applications for new passports (DS-11) but not passport renewals (DS-82). However, check with your local courthouse if you can pick up Form DS-82.
Can I submit my DS-82 Form at a courthouse?
No, passport renewal applications cannot be submitted at courthouses – they must be mailed directly to the US Department of State. You can pick up a copy of the form at many courthouses across the country.
Do courthouses process passport applications?
Some courthouses accept new passport applications (DS-11) on behalf of the US State Department and mail them directly to the National Passport Processing Center. However, passport renewal applications cannot be mailed by any court on your behalf – you must personally mail your application along with your previous passport and any supporting documents using Priority Mail.
Summary
It's impossible to renew your passport at the courthouse, but you can pick up the passport renewal application at most courthouses. United States courthouses are not authorized to process passport renewal applications, so you must renew your passport by mail.
Make sure to think ahead, follow the passport requirements, and gather your documentation as there may be possible delays that could affect passport renewal processing times. Provide your own passport photos as this will speed up the process of applying for a passport renewal.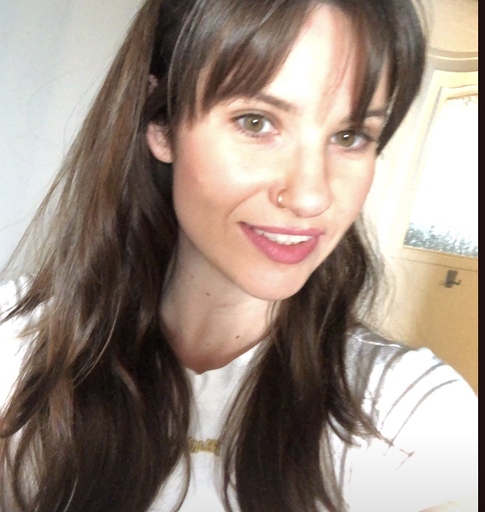 A Polish & American English native, Magda grew up in Queens, New York, speaking both English and Polish. She studied Art at the Frank Sinatra School of Arts in Astoria, Queens, the Miami International University of Art & Design, and Criminal Justice at the John Jay College of Criminal Justice. Her passions are art & drawing, all things late-Victorian, Madrid and Spain, colonial African history, and languages.