Even though renewing a passport online sounds like a dream for many, American citizens will soon be able to do it over the internet. All that thanks to the government program slowly being available to a broader and broader audience.
What is the online passport renewal program about, and how to participate? Read further to get all the necessary details and instructions in one place! And if you are looking for a way to create a photo for your online application, let Passport Photo Online—an AI-based solution trusted by over a million people worldwide—help you with that as well.
Passport renewal online: what is it and who can apply?
The first steps of renewing US passports online started in February 2022, when government employees received access to the project and began testing its possibilities. Over the period of a few months, they were improving the features of a special account used for online renewals until August 2, when the program was made available to US citizens.
However, the process is still in its testing phase. Every month, a certain number of applicants can participate in the online renewal program and check it out. There are specific requirements US citizens must meet to be eligible for participation. See if you meet all of the following 10 (ten) criteria:
The applicant's most recent passport is (or was) valid for 10 (ten) years, and the applicant is 25 or older.
The US passport was issued more than 9 (nine) years ago but less than 15 (fifteen) years ago. The passport can be expired at the time of renewal.
The applicant has not changed their name, gender, date, or place of birth.
The applicant does not plan to travel internationally within 6 (six) weeks following the online renewal application submission.
The applicant wants to renew a standard passport (special issuance passports, like diplomatic passports, cannot be renewed online).
The applicant stays within the United States during the online renewal process—overseas applications are not accepted.
The passport is in possession of its holder, it is undamaged and has not been reported stolen or lost.
The applicant can pay the passport renewal fee online—by credit, debit card, or Automated Clearing House (ACH).
The applicant can prepare and upload a digital passport photo* that meets all the requirements.
The applicant knows the most recent passport will be immediately invalidated after submitting the online renewal application.
*Wondering how to prepare a digital image for your online renewal application? Leave it to Passport Photo Online. This advanced photo tool, featured in such giants as Forbes and National Geographic, will help you create a US passport photo within seconds. More on that later!
If you have answered positively to all of the above—lucky you! In the next round, you can confidently participate in the program. But how does it work?
How to renew a US passport online?
Renewing US passports via mail or in person is straightforward—individuals collect the forms and fill them out accordingly. What about online renewals? With these 4 easy steps, there shouldn't be any problems with renewing your passport through the internet.
Step #1: create a MyTravelGov account
First, to renew their US passports online, American citizens must create an account through MyTravelGov. This platform enables individuals to apply for various consular services online. Signing up is the first step to accessing your online passport renewal, too.
Step #2: activate your account
Having created the account, users receive an email with the verification link. All you have to do is click on it to begin the process of registration.
Step #3: wait
It takes about 4 (four) hours for the US Department of State to verify and activate your account.
Step #4: log in and start the application!
After the account has been activated, American citizens can start their passport renewal online application.
Note: The "Renew Passport" button will be available only when the pilot program starts again. Unfortunately, there is no notification as to the beginning date, so individuals need to keep checking back in on their own.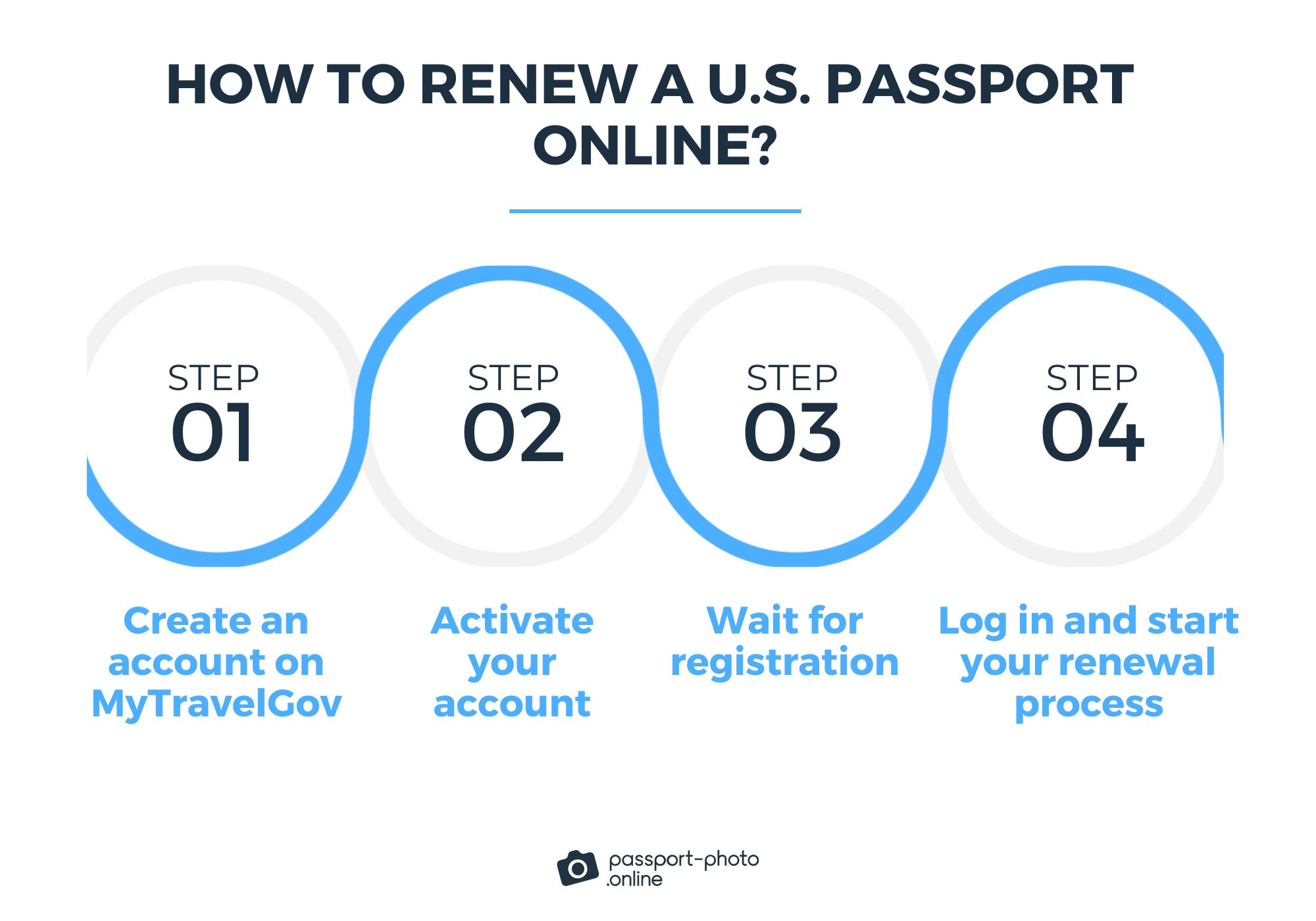 The passport renewal form available for US citizens is labeled DS-82. Applicants cannot use this form for children's passports; we will discuss this issue in the following section.
Renew an expired passport online
American citizens can also renew their expired passports through the online program if the documents were issued between 9 (nine) and 15 (fifteen) years ago. The process is the same as for a valid passport, and there are no additional steps applicants need to take. Moreover, sending the old passport to the passport agency is not required.
Renewing child passport online
The very first criterion of eligibility for online passport renewal states that the applicant must be 25 (twenty-five) or older. For this reason, renewing a child's passport through the online pilot program is not possible yet.
The US State Department plans to launch the online renewal at its full potential in early 2023. Until this time, the program is still being tested. Thus, we can expect some improvements along the way—hopefully involving children's passport renewals.
If you need to renew your child's US passport, you might be interested in these:
Renewing passport online—costs & waiting time
One of the requirements to begin the program is the applicant's ability to pay the passport fees online. The costs do not change; as during the other renewal processes, US citizens must pay:
$130 for a passport book;
$30 for a passport card;
$160 for both.
After a successful payment, applicants should receive a confirmation email at their given address.
The processing times of online renewal applications are the same as during the mail renewal process:
6-9 weeks for a routine procedure;
3-5 weeks for expedited service.
Additionally, applicants can wait up to 2 (two) weeks until their application form changes its status to "In Process."
On such forums as Reddit, there are many reports from individuals who have already participated in the program. Some applicants state that their passports arrived within 5 (five) business days. On the other hand, some of them have been waiting 2 (two) months already, which is the regular processing time.
As we can see, there is no unified waiting time; however, the online process is generally more comfortable than renewing the passport in person.
Renewing US passports online means that applicants must prepare a compliant digital passport photo. To make your renewal process smooth during this step as well, we propose a perfect solution: Passport Photo Online.
Prepare the image for your online renewal
Trusted by over a million people worldwide, Passport Photo Online is a professional photo tool designed to create pictures for documents like passports, ID cards, or Green Cards. Some of the benefits of using the app include:
Little effort needed thanks to automatic features, such as cropping and resizing;
Confidence, as we guarantee 100% compliance with the official requirements;
Saved time—your digital image will arrive at a given email address immediately after ordering.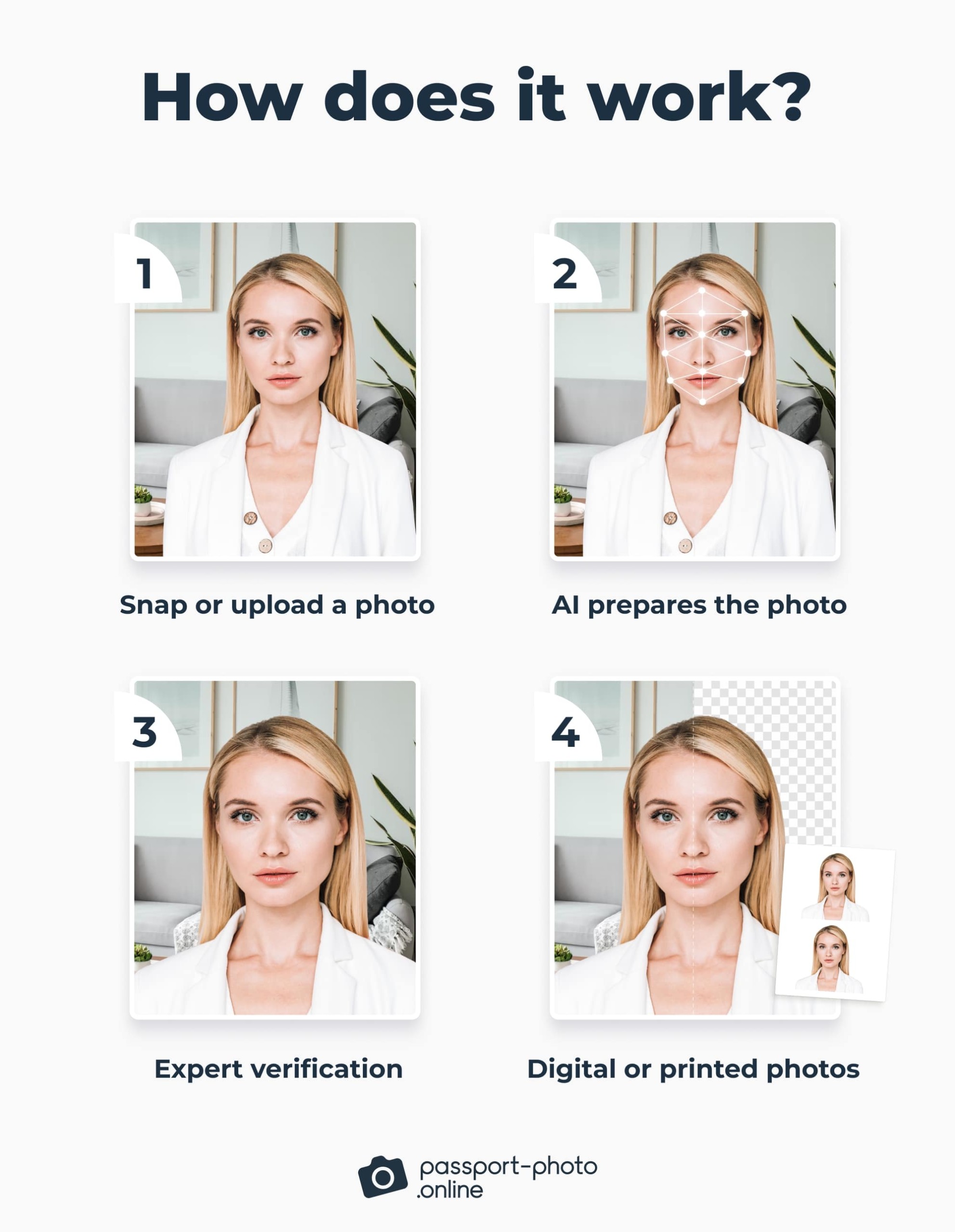 The Passport Photo Online application is equipped with advanced AI technology and supported by a team of experts. All of this brings users the most satisfying experience.
Try our photo tool through the website, or download the app on Android or iOS.
FAQ
Since the online passport renewal process is still new, we answer some frequently asked questions about it here.
Can I renew my passport online?
How do I renew my passport online?
Renewing a US passport online requires the same steps as any other renewal process: Form DS-82, supporting documents, and a biometric passport photo. The only difference is that before doing so, applicants must create an account on the government platform MyTravelGov.
How much to renew passport online?
The passport fees for online renewal are the same as for other renewal types: $130 for a US passport book, $30 for a passport card, and $160 for both.
Can I renew my passport online if it has expired?
Yes. US passports can be expired during the online renewal process.
Where can I renew my passport online?
The online renewal process happens through the government platform MyTravelGov, where the applicants must first create their accounts.
How long does it take to renew a passport online?
After creating an account on MyTravelGov, applicants must wait up to 4 (four) hours for the US State Department to register their data. Then, filling out the online application takes only a couple of minutes. The processing time regarding online renewals is the same as for the mail renewal process (6-9 weeks). However, some applicants have reported shorter waiting times.
Do I send my old passport in when renewing online?
No, applicants do not send in their passports while renewing online. The last eligibility requirement to check is that individuals accept that their passports become immediately invalid once they begin the online renewal process.
Summary
Online passport renewal will undoubtedly change the reality of many US citizens. If you still feel in the dark, follow our clear instructions to get the most out of the government program.
And if you need digital passport photos, leave them to Passport Photo Online; within minutes, we will deliver you a 100% compliant passport picture. This, or a 200% money-back guarantee! Try it out today.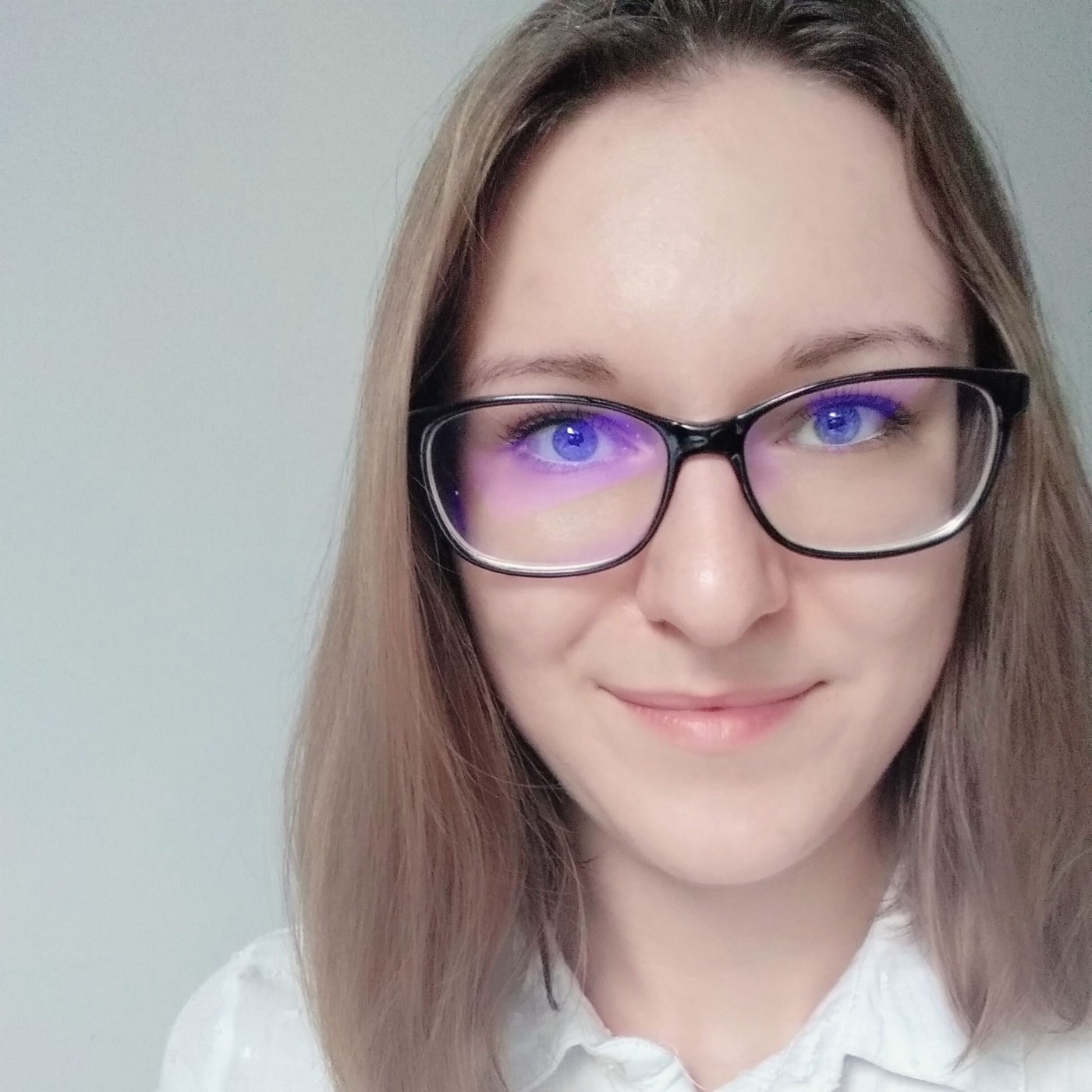 Roxana Grabowska combines her passion for language and biometric photography to craft reader-friendly content. Her work provides a clear guide to creating suitable photos for identity documents, making the process more accessible. Roxana's background in linguistics and love for travel have made her appreciate the importance of high-quality biometric photos in ensuring smooth travel experiences.