From February 2022, the renewal and issuance of the old machine-readable passport (MRP) for Bangladesh has been discontinued. If you want to get a new document, you have to apply for the new e-passport. This change has made the passport renewal process quite different, as you can no longer send your application form through the mail.
So, if you need to know how Bangladesh passport renewal in the US works, keep reading this article. We will explain how the new procedure works and what you need to apply.
Bangladesh passport renewal requirements and process
Because the procedure has changed, you need to schedule an appointment at the nearest Bangladesh Embassy or Consulate to apply for an e-passport. In the United States, you can find one of these offices in the following cities:
Washington, DC
New York
Los Angeles.
Verify which one has jurisdiction in the area you reside in, and make an appointment. To apply for a new passport, Bangladeshi authorities require you to provide:
a completed application form;
your Bangladeshi NID card/Birth Registration Certificate with 17 (seventeen) digit number;
your current passport;
proof of lawful residence in the US (valid visa, green card);
marriage/divorce certificate (if applicable);
2 (two) passport photos;
money order/cashier's check to pay the fees;
a self-addressed USPS return envelope.
If you don't have a NID card or a BRC, you need to contact the Embassy before applying for the renewal.
If still valid, your existing passport will be handed back to you at the end of the application.
The fees for an e-passport renewal are as follows:
$110 ($100 plus 10% tax) for a 48 (forty-eight) pages, 5 (five) year validity passport;
$137.5 ($125 plus 10% tax) for a 48 (forty-eight) pages, 10 (ten) year validity passport;
$165 ($150 plus 10% tax) for a 64 (sixty-four) pages, 5 (five) year validity passport;
$192.5 ($175 plus 10% tax) for a 64 (sixty-four) pages, 10 (ten) year validity passport.
After handing all the documents in, it will take 60 (sixty) days to process and mail your passport back. You can also choose the expedited processing that, for an extra $50 added to the base fee, will get you your document in 45 (forty-five) days.
The consular clerk will give you a tracking number, which you can use to follow your application status. Your old passport will be canceled when the new one is ready.
If you didn't provide a return envelope on the day of the application, you can send it to the Embassy or Consulate right after. They list their mailing address on their website. Be sure to get your envelope at the post office, as they only accept it from the USPS.
Passport nearing its expiry date? Get ahead of the game and up to speed by reading:
How to renew a child's Bangladesh passport in the US
If you need to renew a Bangladesh passport for a minor, the process requires a few additional documents:
passport photos of both parents;
a photocopy of the first two pages of the parent's passports;
a photocopy of the child's Birth Registration Certificate (17 digits).
Passport Photo Online
To prepare the photos you need to renew a Bangladeshi passport, use Passport Photo Online. Our app can help you take professional pictures at home with a smartphone or a digital camera.
The AI system will get rid of the background and crop the photo to the required size. It will also check every detail of the image, to give a 100% guarantee of compliance with the official biometric guidelines.
Have the printouts shipped to you or download the file and do it yourself at any photo store, where you will save up to 40% on the usual prices.
You can use Passport Photo Online for any document you need: our database contains the specifics for documents from all over the world.
Bangladeshi passport renewal in the US: FAQ
To close off this article, we will answer some common questions about renewing a Bangladesh passport in the US.
How early can you renew a Bangladesh passport?
You can start applying 8 (eight) months before the passport expires.
How long does it take to renew a Bangladeshi passport in the US?
The standard processing time for Bangladeshi e-passports is 60 (sixty) days, the express delivery takes 45 (forty-five) days.
Bangladesh passport renewal from the US – closing remarks
Since MRP reissue is no longer an option, you need to apply for a Bangladeshi e-passport. This kind of document can only be requested in person; mailed applications will not be considered. To proceed with the renewal, you need to make an appointment at the Consulate or Embassy of Bangladesh in your area, online or on the phone.
Prepare the pictures for your Bangladesh passport renewal at home using Passport Photo Online–you'll be able to take professional photos with your smartphone.
Sources
[1] https://www.bangladeshconsulatela.com/passport.html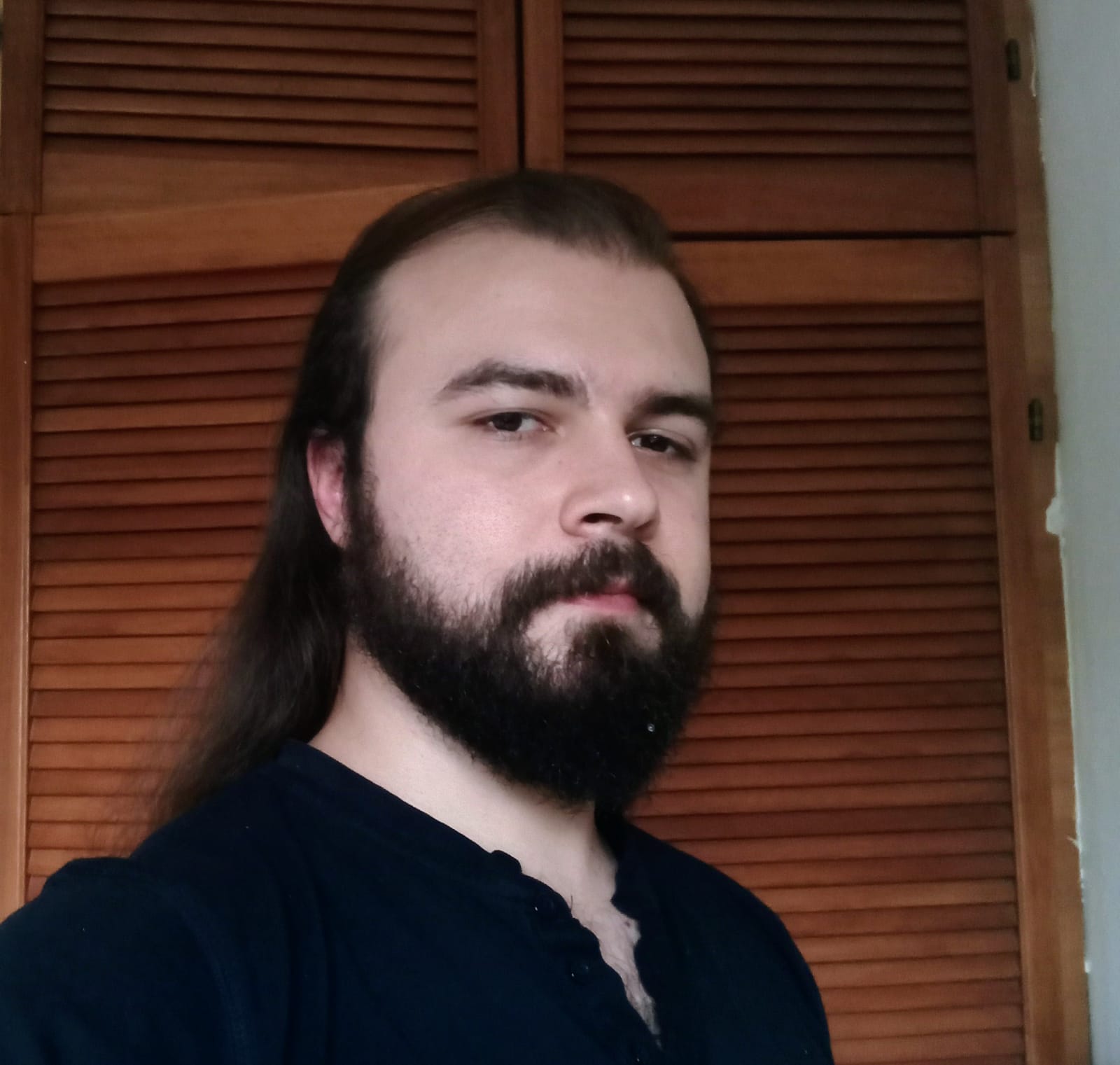 Riccardo Ollmert is a biometric photography expert at Passport Photo Online. With his background in languages and the publishing industry from La Sapienza University of Rome, he creates compelling content that simplifies the complexities of biometric photography. Riccardo's passion for travel and creative writing is reflected in his work, emphasizing the role of biometric photos in seamless global exploration.