Losing a passport or having it stolen is an inconvenience regardless of where you are. However, having your passport perish while visiting another country is especially more problematic since it may involve a potential language barrier or limited familiarity with the place you're visiting.
The ideal thing to do would be to apply for a replacement U.S. passport right away and file a police report for your lost or stolen passport. However, for whatever reason, you may not always be able to get to the nearest embassy or consulate and get a new passport quickly.
So what happens if you lose your passport abroad? Can you travel back home without it? We will talk about the risk of having your passport lost or stolen, and cover a couple of hypothetical scenarios involving missing passports outside U.S. territory.
Lost or stolen passport in another country – potential consequences
The main risk associated with a lost passport is identity theft. Therefore, regardless of where you lost or had your passport stolen, you should always file a report with the local police.
If your passport ends up in the hands of a fraudster, all they'll need to steal your identity are your passport number, name, date of birth, and oftentimes your address (a passport doesn't include its holder's address, but documents are quite often lost together, for example in a wallet or purse).
The above information can be used to create a fake passport on the black market. You should always take safety precautions such as keeping your passport in a locked safe at the hotel and making sure that you have a copy of your passport just in case.
Similar articles:
Lost passport in the Western Hemisphere
The first scenario is that your passport was lost or stolen while you were visiting either Canada, the Caribbean, or Mexico.
The only situation in which you wouldn't have to show your passport upon your return to the United States from one of these regions would be land or sea travel. In this case, one of the following Western Hemisphere Travel Initiative compliant documents would be accepted:
– a U.S. Passport Card;
– an Enhanced Driver's License;
– an Enhanced Tribal Card (ETC);
– Trusted Traveler Cards (Global Entry, NEXUS, FAST, or SENTRI);
– Military Identification Card.
If your travel plans allow you to return to the U.S. from one of the above locations by land or water, then you can just apply for a new passport once you're back home. However, it's still advisable to visit the nearest police station and report your loss to avoid potential identity theft.
Lost passport on a closed-loop cruise
The second scenario involves losing your passport while traveling on a closed-loop cruise (the cruise begins and ends its journey in the same U.S. port). The great news here is that even if you used your passport as photo identification when boarding the cruise ship, you can use other forms of ID once you realize that your passport is gone:
– a government-issued driver's license or a state-issued photo ID;
– a certified photocopy of a government-issued birth certificate (issued by the Vital Records Department in the state where you were born);
– an Enhanced Driver's License (EDL).
If you don't have any of the above documents, you must get in contact with the closest embassy and speak to a consular officer to try and obtain a replacement or emergency passport immediately.
Lost passport anywhere else in the world
Another possible scenario is losing your passport in Europe, or anywhere else in the world for that matter. However, in this case, you can't use any other form of ID to return to the United States and absolutely must apply for a replacement passport at the embassy or consulate.
The consular officer will invalidate your missing passport to minimize the risk of identity theft.
Again, it is strictly recommended that you file a police report as soon as you make sure that your passport is missing.
Get expert-verified photos for your new passport
When applying for an emergency passport in a foreign country, time is of the essence, and providing a new passport photo swiftly will speed up the process.
Passport-Photo.Online is the most convenient solution for getting passport photos quickly from any place in the world.
All you have to do is upload a suitable picture from your camera roll or have someone take a photo of you. The AI-based PPO system will then scan your photo to check if it complies with government requirements, and if it doesn't, you will be asked to retake your photo.
That way you're guaranteed that the final passport photo you get will meet the U.S. passport office standards.
You have the option of choosing digital copies of your passport photos for $6.95 or digital copies along with printouts delivered to the address you provide for $9.95.
The Passport Photo Online app has been recognized by valued names including Glamour, Yahoo!, and National Geographic.
What happens if I lose my passport in another country: FAQ
Here you will find answers to the most commonly asked questions regarding passports lost or stolen abroad.
What happens if I lose my passport while staying abroad?
The biggest risk involving a lost or stolen passport in another country is potential identity theft. Without your passport, you won't be able to return to the United States unless you're traveling by land or sea from Canada, the Caribbean, or Mexico.
Can I travel back to the United States if I lost my passport abroad?
You can return to the United States using a government-issued driver's license, a state-issued photo ID, or an Enhanced Driver's License if you are traveling by land or water from Canada, the Caribbean, or Mexico.
What happens if I lose my passport in another country – wrap up
Having a passport lost or stolen in a foreign country could happen to any of us. If you do experience this while visiting another country, you'll have to act quickly, but calmly.
First of all, make sure that your passport is really gone. If you are assured of this, gather all the necessary information, take a passport pic, and head over to the nearest U.S. consulate or embassy so you can start the process of obtaining a replacement passport.
Remember that providing a correct passport photo is essential to speeding up the process. Whenever possible, file a police report as soon as possible because a lost or stolen passport may pave the way for identity theft.
Sources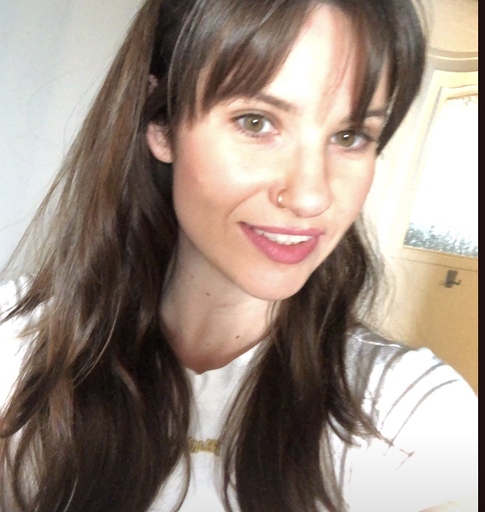 Magda is an art & travel expert who is passionate about all things late-Victorian, history, languages, casa museos, Spain, and food illustration. She is a specialist in the field of biometric photography. Magda also loves reading, creative writing, and hanging out with her three cats.