When looking for a place to take a passport photo, we can find plenty of options all around us. Other than photo studios and photo booths, many large retail chains, and some post offices can offer passport photo services.
Among the many options, CVS Pharmacy is one of the most popular, allowing us to get a passport photo in generally 10 minutes. If you are sending your passport application through the post office, you'll also be able to take a passport photo there.
But, which of the two options is the most convenient? In this article, we will see which is the best place to get a passport photo, CVS Pharmacy or the Post Office.
What will you find in this article?
Passport type photo at CVS
In many CVS Pharmacy locations nationwide, you have the possibility to have your U.S. passport photo taken or printed.
There is no need to make an appointment to take CVS passport photos, just find one and get in line. Not all the locations offer passport photo services, to avoid a useless trip, so, it's advisable to check in advance (you can call them or go to their website) if they have what you need.
It shouldn't be hard to find the right CVS near you, there are thousands of locations all over the USA, and many of them will take and print passport photos.
The process will just 10-15 minutes, once it's your turn, they will take the photo, and print the number of copies you require.
The cost of two passport pictures at CVS is $14.99. Since you are only paying for the printed copies, you won't be provided with a digital photo.
The pictures will be taken by a professional photographer, so you can be sure of the quality. In the rare cases in which your passport photo gets rejected, you will be able to take new ones at CVS without paying extra.
Remember that it's also possible to just print passport photos at CVS, all you need is a flash drive with your digital pictures. The prices for this service depend on the size, format, and quantity. More on that later.
Interested in finding out more about passport photos? Check out:
Get a passport photo at the post office
More than one thousand post office locations in the country allow you to apply for the first passport issue and renewal. In most of these locations, it's also possible to have your passport photo taken, check their website to know for sure.
The procedure is quite simple: just go to the right post office and hand in your forms for the U.S. passport to the clerk. They will process your paperwork and take the photo in less than 30 (thirty) minutes.
The price of USPS passport photos is $15, and they will be directly used for your application.
Even in this case, your passport pictures will be taken by a professional, so you can be sure they will be accepted without problems.
However, they will not provide you with a physical or digital copy of your passport photo, it will be directly attached to the application. So, you don't have the possibility to just take the passport picture and apply elsewhere.
How to save money on passport photos – Passport Photo Online
As you can see, both services can provide pictures that follow passport photo requirements rather quickly. Although, the prices can be quite high, $14.99 at CVS, $15 ath the post office.
Also, not all locations will offer passport photo services, and you might have to drive for 30-40 minutes or spend a minimum of $5 extra on a bus or train ticket.
Luckily, with Passport Photo Online, you can get the pictures you need for $6.99 or less. Just get our app on your Android or iOS device and you are ready to go!
Once you have taken the picture, our AI will analyze it according to the passport photo requirements. In the blink of an eye, the photo will be cropped, including with the right background. All of this from the comfort of your home!
After this, you can decide if you want the photos printed and shipped to you, or if you prefer to download them right away.
More than that, with Passport Photo Online, you will have the digital pictures, ready to be used for any other application in the near future.
PPO is one of the easiest and fastest ways to get cheap passport photos at a moment's notice!
Passport photos at CVS vs Post Office – closing thoughts
Both CVS Pharmacy and the USPS provide a reliable passport photo service, with some differences.
Between the two, CVS provides a more specific service that allows you to get the passport photos you need in a short time.
The prices are almost the same: $14.99 for CVS passport photos, $15 for USPS passport photos.
Unfortunately, none of the two services allows you to get digital pictures to print at your convenience.
Using Passport Photo Online, you can save both time and money and still have the guarantee that your pictures will be accepted by the authorities.
FAQ
How much does a CVS passport photo cost?
Taking a U.S. passport photo at a CVS store costs $14.99.
How much does a passport photo cost at the Post Office?
Taking a U.S. passport photo at post offices costs $15.
How many passport photos do you get at CVS?
A CVS store will provide you with two copies of your passport photo.
How do I know if the Post Office will take my passport photo?
You can check on their website or call them. Most post offices will provide both passport application services and passport photos.
Sources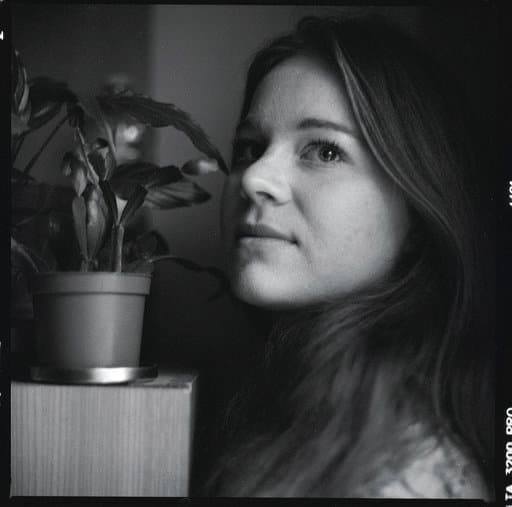 Karolina Turowska, a biometric photography expert and travel enthusiast at Passport-Photo.Online. When it comes to writing, she loves bringing dry facts to life. When it comes to traveling, she just loves bikes.