In the United States of America, there are plenty of circumstances in which you are obliged to present your identification document. Whether it's something as simple as buying a beer, renting a car, getting into a club, or entering Las Vegas casinos.
It makes sense that when trying to get into a place known for gambling and alcohol, a person would be asked to verify their age to prevent minors from sneaking in. This could raise a follow-up question of what documents are actually acceptable to enter a casino? Can you get into a casino with a passport, or do you need a Social Security card or some other document?
We will guide you through:
What are the casino ID requirements?
First, let's settle down some misconceptions about the casino entry requirements. Contrary to common logic, you are not obliged to present any form of identification document while entering a casino building. There are no specific laws in the U.S. requiring someone to present their ID, passport, or any other document at the entrance of a casino.
However, it is true that only people aged 21 or older are allowed to play. Therefore, if you look young, or the casino staff has any doubts about your age, they are authorized to ask for age confirmation. But just like when entering a bar – as long as you don't look like a teenager, you should be able to get into the casino with no need to present any document.
You are free to both enter and play a game in a casino with no need to present your passport, nor any other document. Generally speaking, if not for age validation, the casino's staff has no right to ask for your ID. Except for one circumstance.
If you hit a jackpot or win a substantial amount of money (exceeding $1,200), you are legally bound to pay adequate taxes to the IRS. Therefore, to fill out the appropriate paperwork, casinos are not only authorized to but in fact, obliged to obtain your photo ID. You, of course, have the right to refuse to hand over your documents, but this means you won't be able to collect your reward.
Find out more about passports from these articles:
Acceptable forms of identification in a casino
As said, if you don't look suspiciously young, you will not need to present any ID. You are free to enter and play with no limitations. However, if you strike it lucky and win a jackpot, then one of the below-mentioned forms of proper identification will be necessary to collect your reward.
Types of acceptable government-issued photo ID:
a valid driver's license,
a valid state ID (or non-driver ID),
a valid passport,
an identification card of the armed forces of the United States.
You may also be asked to show a Social Security card as secondary identification.
And to no surprise, if you have an expired or significantly damaged ID, it won't be accepted. In case of lack of a valid passport, or other ID documents, most casinos allow for a postponed reward collection. What it means is that you can have your winnings held by the casino in safekeeping for some time, and return to the casino with proper documentation to get your money. It gives you a brief window to either renew your passport, or bring a valid ID.
Do you need an ID to get into online casinos?
Online casinos are gaining more and more popularity, although they are still available only in a few states throughout the U.S. The federal government left this matter to the local authorities, which means that every individual state can either establish or ban online casinos. So far, only a handful of states have decided to give a green light toward gambling on the internet.
Despite limited availability, online gambling attracts more and more visitors, which may raise the question of accessibility and registration. Unlike in brick and mortar casinos, where the staff has direct contact with you, and can therefore easily verify your age, online casinos are limited strictly to computer verification.
The rules of entry and gaming laws regarding online casinos are essentially the same as with standard ones, and only people aged 21 and over are allowed to enter. Due to the lack of direct contact, online casinos have more strict verification procedures, and every player needs to confirm his/her identity.
This usually happens by providing some basic personal data, but in case a casino has a problem identifying you (for example you don't appear on the voting list), they may ask for additional documentation in the form of a valid ID, for example, a scan of your passport.
Additionally, an online casino may also ask you for a utility bill or a driver's license.
Save up time renewing your passport with Passport Photo Online
If you happen to win a jackpot, but your passport is expired, or if you simply want to save time applying for a new travel document, you can use the services of Passport Photo Online. It is an app that uses some advanced AI technology to quickly scan your picture and transform it into a legitimate passport photo.
The way the program works is that you simply upload your home-made photograph – even from your smartphone – and the software adjusts it adequately in seconds, so it always meets the official passport requirements.
See for yourself why over a million people worldwide have loved Passport Photo Online in getting their new passport photos. Upload the pictures for free and pay only once you are completely satisfied with the result.
You can get into a casino without your passport
There are no legal requirements bounding you to show your passport at the entrance to the casino. In fact, some of them are located within hotels, where you need to pass through the gambling room to get to the reception desk.
Therefore, as long as you are above 21 years of age, or you don't hit a jackpot, you won't be asked to present any identification document.
And in case you're the lucky one who got the machines buzzing with money, but has no valid passport – save time by using Passport Photo Online to get your passport pictures for the application.
FAQs
Can you use a passport to walk into a casino?
You don't need to show any identification documents to get into a casino unless you win a taxable jackpot exceeding $1200. In that case, a valid passport is accepted.
Can you walk into a casino with an expired ID?
There is no obligation to present an ID to enter a casino. However, if you win a big jackpot for $1200 or more, you are obliged to show your valid ID. An expired one won't be accepted.
Can you get into a casino with an expired passport?
You won't be asked to present your passport at a casino until you win a jackpot of $1200 or more. In the case of winning, you need to present a valid passport to collect the reward. An expired document won't be accepted.
Sources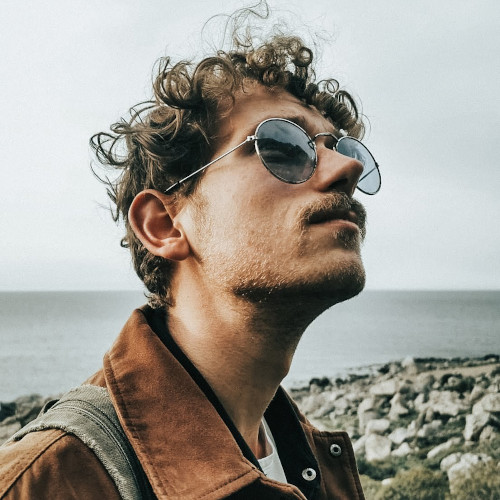 Adam is an SEO & Digital PR writer with a child's curiosity about the surrounding world. His superpower to dig out juicy facts got him citations in Forbes, Social Media Today, and 90+ other news outlets. Adam enjoys snapping pictures and won the national Huawei Next Image Award.