Would you like to save money on printing passport photos at Rite Aid? Using this special trick, you'll pay only 19¢ for four (4) Rite Aid passport photos! Read the following article and learn how to do it!
The secret to paying 19¢ for Rite Aid passport photo prints
Possibly the first thing that comes into your mind when you're thinking about taking and printing passport photos is… get someone else to do it for you!
After all, isn't preparing passport photos too difficult and important to attempt to do on your own? So you might think that you're going to need professional help, whether it's a full-time photographer with a private studio, or just an employee at your local drugstore photo department… right?
Wrong!
You'll be happy to hear that there are websites and smartphone apps (like Passport Photo Online and our photo editor app for Android) that can help you take a perfect passport photo on your own. And once you've downloaded the digital photo, it's quick and easy to get it printed for a really low price!
How low? Would you believe only 19 cents?
It's true! Let me tell you how you do it.
At Rite Aid, one pair of printed 2×2 inch passport photos costs over $7, but printing a 4×6 photo template will only cost you 19¢!
So when it comes to getting cheap passport photo prints, the trick is to generate a 4×6 inch template that includes several identical passport photos. You then print the template as a single standard postcard-size photo at your closest Rite Aid pharmacy photo center (or another store that offers photo printing services).
Moreover, the 4×6 template can include as many as four (4) identical US passport photos, meaning that for only 19 cents you can print 4 passport photos using the Rite Aid photo printing service – all that for the price of a postcard!
Now you know the trick! You don't need any coupons to save money. You can take a passport photo on your own, without even leaving your house. What could be more convenient and attractive? Scroll down for more details!
Find out more about passport photos from these articles:
How to take a perfect Rite Aid passport photo by yourself
Learn how painless and simple it is to take a Rite Aid passport photo. Use our photo booth app, or use the editing and cropping software on our website. Follow these steps to take a US passport photo at home (see tips how to do it here):
1. Go to the Passport Photo Online site, or download our app in Google Play or the AppStore.
2. Simply choose the correct document you need the photo for; for example, a US passport picture.
3. Snap a photo and upload it. Then give our algorithm a few seconds to turn your snapshot into a professional-grade biometric photo by editing and validating it.
4. Receive your digital passport photo AND the 4×6 template with four perfectly edited, ready-to-print Rite Aid-style passport photos.
5. Search online for "Rite Aid photo near me" and visit your nearest Rite Aid location. Most Rite Aid pharmacies print photos. You won't need any coupons.
6. Print your passport photo template as a simple 4×6 inch postcard, and get four Rite Aid passport photos—for only 19 cents!
7. You can also order the 4×6 inch passport photo template to be printed and delivered to your home address using our Premium Passport Photo-Mail Service! Would you like to know more?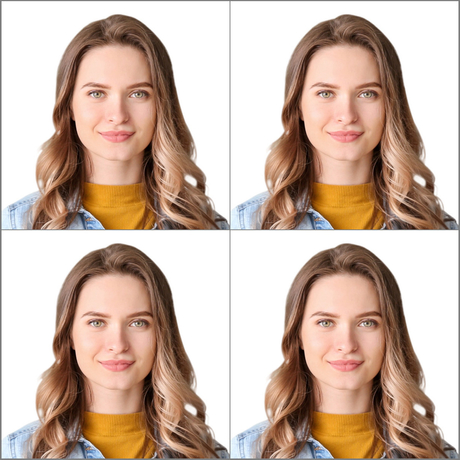 High-quality passport photo online
The Passport Photo Online app is one of the best US passport photo editing tool that you can get. It helps you prepare professional Rite Aid passport photos of the highest quality. You won't need to worry about the size of the passport photo and other official requirements.
Our special AI algorithm takes care of everything for you. The photo booth app allows you to review your photo and retake it before purchasing. Take as many photo shots as you like to get the right one—no additional charge! You'll always be satisfied with the passport photo you create with us.
We automatically generate the 4×6 postcard template, with four Rite Aid passport photos, ready to be printed. Download our photo editor app for Android and try it out today!
Premium passport photo mail service
If you don't have a Rite Aid pharmacy nearby to make your prints, or if you just don't have time to visit your nearest Rite Aid location, we can print the photos for you and deliver them to your home address.
Choose one of the following services on the Passport Photo Online site, or in the photo booth app: download a digital passport photo template for free, or buy an edited and human-revised digital photograph with a warranty for only $6.95. Or get all of the above PLUS high-quality prints delivered to your address for only $9.95!
You also get a 200% money-back satisfaction guarantee in case the photo taken with our app is not accepted at your passport office.
Sources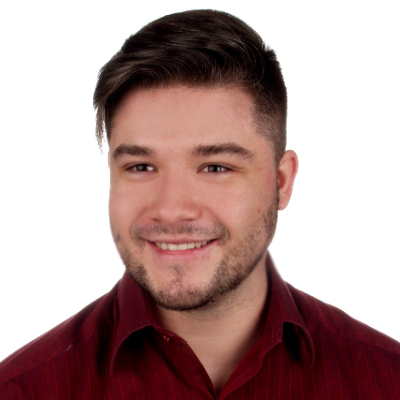 Graduated from the University of Warsaw, Michał, is a biometric photography expert with an undying thirst for adventure and a writer at Passport-Photo.Online. A self-proclaimed book and movie critic as well, he's always eager to visit to the most underrated or less popular travel destinations.