Taking a correct passport photo may sound pretty simple, but it can be quite challenging as minor mistakes can get your photo rejected.
Your eyes obviously play a key role in photo identification and they must be clearly visible in passport pictures.
If you have just taken a new photo for your passport and are wondering: My eyes came out really dark in a passport photo, will they accept it?, read our quick post to learn about the passport photo requirements regarding eyes.
Passport photography – eyes
As we've already established, your eyes must be visible in your passport photo. But what exactly does that mean, and moreover – how can passport photo eye mistakes be fixed?
Let's go over the basic requirements regarding your eyes in passport pictures as set forth by the US Department of State. Keep in mind that the same photo requirements apply to a child's passport photo:
you must have your eyes open* if you wear glasses, you must take them off for the photo (even prescription glasses) as they may produce a glare or cast shadows;
no shadows are allowed on your face;
no red eye is allowed in passport photos;
your eyes must be completely visible – not too dark and not too bright; natural light is advised for taking your passport photos;
religious attire can be worn, just like a head covering used for medical reasons, as long as it doesn't cover your eyes.
*The only exception to this rule are babies' passport photos. Any child above 1 (one) year of age must have their eyes open. See our post for more information on passport photo requirements.
Bottom line is: passport applicants must remember to keep their eyes fully open and visible – they cannot be too dark or too bright. If your eyes came out too dark in your passport photo, you most likely won't be able to submit it with your application and may have to retake your photo.
Looking for more tips to get that perfect passport photo? Try reading our other articles:
Remove shadows from your passport photos with Passport Photo Online
Your passport application calls for 2 (two) 2″ x 2″ photos taken within the last 6 (six) months and printed on photo quality paper. The US Department of State is very clear on photo requirements regarding US passports and each photo must strictly adhere to those rules.
Passport-Photo.Online is a passport photo application available for the Android and iOS based devices that offers high quality passport photo preparation from start to finish.
Passport Photo Online will provide you with 4 (four) digital passport photos for $5.95 or the digital passport photo template and printed photos delivered to your address, all for just $9.95 – that's 30% cheaper when compared to other passport photo services. The PPO offer comes with a double refund guarantee in case your photos don't make the cut at the passport office.
FAQ
Here you will find the answers to some of the most commonly asked questions regarding eyes in passport photos.
Will my passport photo get accepted if my eyes came out dark?
Your eyes must be open and clearly visible in your passport photo, and photos with dark eyes or shadows will get your photo rejected.
Can I remove red eye from my passport photo?
Digital alterations are not allowed in passport photos and you can't remove red eyes from your photos yourself, however, you can leave it to a professional and have our photo app remove shadows and red eyes from your photo.
Can you wear glasses in passport photos?
No. Even if you wear prescription glasses on a daily basis, they should be removed for your passport photo.
Final thoughts
Incorrect appearance of your eyes in a passport picture can cause passport offices or a passport agency to decline your new passport application. Therefore it's very important to make sure that no shadows are cast on your eyes and that they don't appear too dark or even too bright in your passport photo.
If you want to get an acceptable photo without leaving your home, try Passport Photo Online's reliable ID and passport photo service to make sure that your picture complies with the US State Department standards.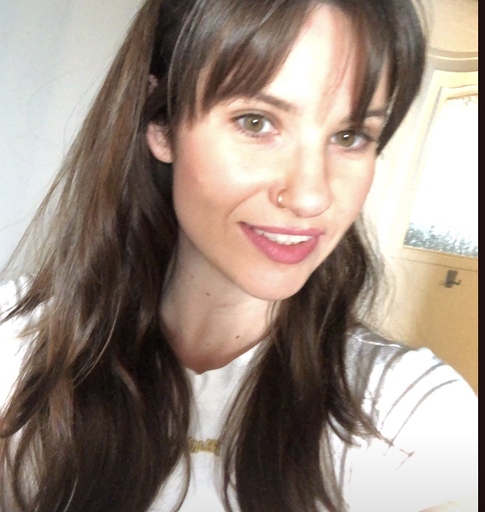 Magda is an art & travel expert who is passionate about all things late-Victorian, history, languages, casa museos, Spain, and food illustration. She is a specialist in the field of biometric photography. Magda also loves reading, creative writing, and hanging out with her three cats.