When using an outside service, or a different party who is acting on your behalf, an authorization letter to pick up a passport is required. This means that an individual, other than yourself, is legally authorized to collect the document. However, if this option is chosen, then a number of things have to be taken into consideration.
Here is everything a person needs to know about a letter of authorization for picking up a passport.
We will guide you through:
How to write an authorization letter to get a passport?
First of all, it is essential to know that a letter needs to provide both information about the authorized person along with the passport owner's information. Here are 5 simple steps that future passport holders must be aware of when writing a permission letter:
1. An appropriate subject must sum up the letter in a sentence or two. It is essential for the subject to reflect the body of the letter. For instance: <name> Authorization letter for passport collect.
2. The first thing a letter needs to mention is personal details:
full passport name
contact information
date.
3. It then needs to be followed by a clear statement that a passport is authorized to be picked up by another person: I authorize <name> to …. Full details of the authorized individual/company need to be provided.
4. The ending of the authorization letter should be signed in person using black/blue ink, and the full name in print must be provided.
5. Some states demand a company's details and their official stamp if pick-up is done through a service.
Here is a sample authorization letter, showing how it should be written, and what information should be included.
Introduction
Body
Closing
To Whom It May Concern,

Dear Sir/Madam/Name

Dear Mr/Mrs/Miss

This letter is to authorize…

I the undersigned Mr/Mrs/Miss/Dr

I <name> authorize <receiver/company name> for I <name> grant authorization for passport pick up for <name of receiver/company name> to transport relevant legal documents..I grant authorization to <name/company name> to act as my agent and pick up official documents on my behalf.I, <name> authorize <name of person picking up a passport> to pick up my passport from __________ location. The details for the passports are as follows: include name and passport number

I, <name> son/daughter/wife/husband of <name>, am able to come to collect my mums/dads/wife/husbands passport. As my mum/dad/wife/husband is unable to due to _____________________________ (please mention reason). I hereby authorize Mr/Mrs.______________ my _______________ (please mention relation to applicant) to collect my passport and other documents. To support my claim – two identity documents are provided (e.g. company ID or Passport ID).A signature must be provided by the receiver to approve the pick-up.
Thank you

Yours Sincerely

Best Wishes

Kind Regards

Signature
The degree of formality and privacy depends on the type of document. For some specific documents, a certain template/layout must be applied. For documents that include confidential information, a customized authorization letter template is a common option when writing one.
Once a passport authorization letter has been written, the required forms filled in, and fees are paid, then the passport can be picked up in 1 (one) to 3 (three) working days.
For letters that are written in person, it is vital to remember that these aspects need to be included:
the name of an authorized party,
a clear statement that the person is authorized to pick up a document on the passport owner's behalf,
document information (the name on the passport, passport number),
photo ID of an authorized person, and their personal details,
date and signature of the authorized party.
Find out more about passports from these articles:
How to submit a letter of authorization?
When submitting a letter of authorization, one of the crucial steps is to print out 2 (two) copies of the passport processing authorization letter from the official website (fully completed). The name of the courier company/receiver should be mentioned at the bottom of the letter.
The process can be delayed if any fields are left blank. Therefore, it is vital that all fields are filled in, and the signature is visible at the bottom. It is important that the signature appears the same on all documents that are provided.
Once a form is filled out and other documents are gathered, it needs to be placed in a sealed envelope and given to a representative from the courier service/person picking up a passport. The form is then submitted to the Department of State on the passport holder's behalf.
One copy of the authorization letter must be outside of the envelope, with the second one inside. This allows the acceptance agent to access the letter without opening the envelope—and, consequently, speeds up the process.
Hopefully, with our step-by-step guide and tips, any future passport holder will get their travel documents conveniently in no time.
Passport Photo Online
Granting an authorization letter would not be possible without a prior application or renewal process. And for both of them, applicants must submit their passport pictures in printed or digital form. Moreover, you need to provide your representative with a photocopy of a valid photo ID. That's where Passport Photo Online comes to help.
Available both as a website and a mobile application, Passport Photo Online is equipped with an impressive database of picture templates for the most popular document types, including:
standard passport books and cards
driver's licenses
visas
Green Cards
and other biometric photographs!
Thanks to easy access to the software, passport owners can take their photos from anywhere in the world and either submit them electronically or send them to a given address. All of this from the comfort of your current residency! The app is available for passport photo apps on Android and iOS. Download it for free and start taking high-quality pictures just now!
Letter of Authorization to pick up passports—summary
For first-time or renewed passports, it is possible to provide an authorization letter to a third party who can collect the document on the owner's behalf. To create such a letter, it is enough to follow these 5 easy steps and remember to attach all necessary documents.
And if you need to take a picture of any identity document and want to do it comfortably at any location, try Passport Photo Online—a mobile application that allows users to create a perfect picture compliant with the official requirements. Anytime, anywhere!
FAQ
For more insights on passport authorization letters, let us look at the following questions.
How do I authorize someone to pick up my passport?
In order to authorize somebody to pick up your passport, the holder needs to write a letter of authorization supported by personal details and ID documents. The person authorized can then go and pick your passport up from wherever it is held.
How to claim a passport with an authorization letter?
In order to claim a passport on an applicant's behalf, you will need to go to the issuing authority with the letter of authorization, as well as a copy of the letter, and photo identification for both the representative and the person you are picking up the passport for.
What is a letter of authorization for a passport?
A letter of authorization for a passport is a letter that allows another party to pick up the owner's document from the issuing authority.
Can I authorize someone to collect my passport?
Yes, passport owners can authorize other people to collect their passports. To do this, they must create a permission letter and put down the personal and passport details of the owner and the representative.
Sources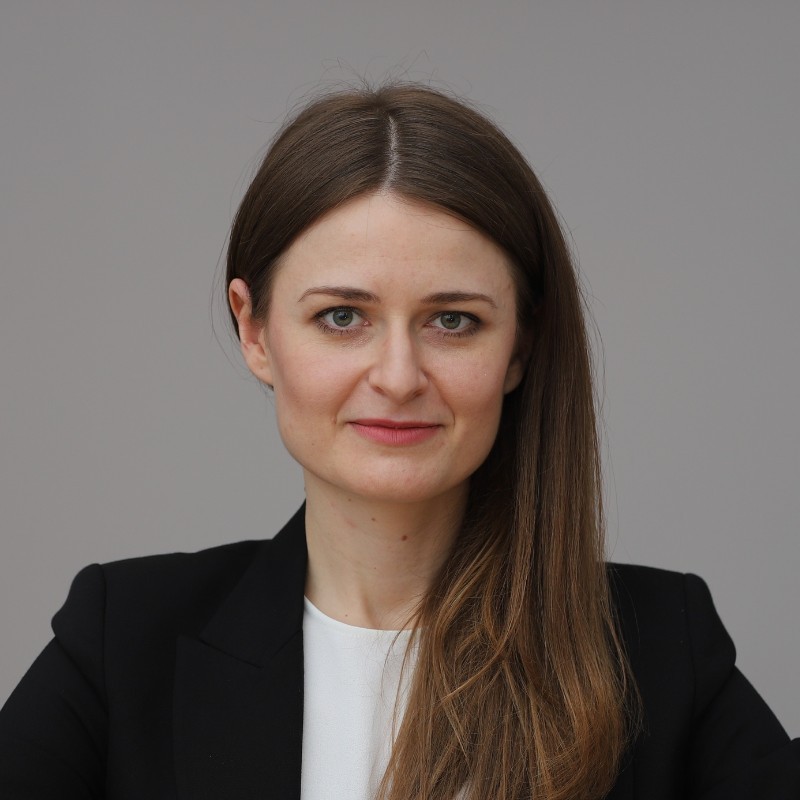 Karolina's passion for law, technology and photography led her to PhotoAiD S.A., where for the past 3 years she has been an expert in the implementation of passport photo compliance procedures in +80 countries around the world.