The answer is, not always. What's important during flight booking is a passport number rather than an actual physical passport.
A physical passport is essential when you're at the actual airport, waiting for your flight. There are also chances that you can book your flight even without the passport number. In this scenario, you can enter zeros where the passport number area is visible, and once you get hold of your new passport you can contact the airline to update your personal information.
Note: not all airlines let you proceed with ticket purchases without a passport number. However, this can normally be resolved by calling the airline's customer service line.
Is a passport required for all flights?
When taking an international flight, it is not only a visa and health insurance that is vital, but also a valid passport. Passports must be in good condition, as some countries (such as the U.S) reject passengers, during boarding, with damaged passports.
These rejections could be affected by passport damage such as burns, holes, liquid stains, or notable rips that corrupt the reading of personal information (such as name, date of birth, passport number, picture, etc).
If you are a European citizen and you're planning to take a trip within the Schengen area, then a passport is not required unless you have another form of personal document: an ID card. Countries that belong to the Schengen area are: Switzerland, Sweden, Spain, Slovenia, Slovakia, Poland, Portugal, Netherlands, Norway, Greece, Germany, France, Finland, Austria, Czech Republic, Denmark, Estonia, Belgium, Hungary, Italy, Iceland, Latvia, Lithuania, Liechtenstein, Malta, and Luxembourg.
Moreover, for domestic flights, passports are also not essential. For instance, American citizens flying domestically can use their ID, and also their driver's license, which allows airport security to confirm a passengers' personal details.
Some places U.S. nationals can visit without their passport include: Mexico, Canada, Hawaii, Puerto Rico, or Florida.
Got the travel bug? Try reading these articles for more ideas:
Where can I travel without a passport?
A passport is not essential for domestic travel such as: within the U.S. and the Schengen area.
This also includes all of the United Kingdom, UK nationals can travel to all the parts of the UK: Wales, England, Ireland, and Scotland.
For booking domestic flights, a passport is not an essential travel document, for identification. In cases of domestic travel, travelers prefer to use their ID cards.
In regards to the UK, with current changes affected by Brexit, the UK is no longer within the Schengen area. Hence, British travelers that may wish to visit Europe in 2022, and beyond, will need a valid passport along with an ETIAS to enter Europe. Once they enter Europe, there are no internal borders, hence visitors can travel to various European countries during one trip.
An ETIAS is a European Travel Information and Authorization System. This electronic system is designed to keep track of all visitors who do not need a visa for their trip around the Schengen area.
What are the countries that need a passport in order to travel?
All international flights demand a passport to cross a border. While traveling internationally, passports must also be valid for at least six months when crossing a border.
Where can I get a passport?
To get a new passport, individuals must visit their local passport acceptance facility, which usually requires appointments. Different countries have different rules in terms of passport application.
In the U.S., people apply in a passport facility, which can be a post office, library or a courthouse.
In the UK, applicants normally pick up their passport application form from a local Post Office and apply by post, or the Check and Send service.
For European countries, like Poland, passport applications can be submitted at a passport department or a provincial office, where an application is usually filled out straight away.
In a situation where a person is abroad, they can apply for a passport via the consulate.
How long do you wait for a passport?
This depends on the situation. The standard procedure for a passport renewal lasts from 10-12 weeks. In the scenario where a passport is expedited, the process is much quicker and can take from four to six weeks.
Passports can be collected from local acceptance facilities, a passport agency/office, or sent by mail. In the case of immediate life or death emergencies, passports can be processed within 8 (eight) working days.
What do I need in order to get a new passport?
Renewal of a passport can be time-consuming, however, the obligatory information required for a passport is not complicated. The first step is to complete an application form signed by an applicant, or in the case of teens or children, also by a guarantor.
Secondly, 2 (two) passport photos, in color, that reflect the individual's current appearance. Note: due to the coronavirus pandemic, not all photography studios are operating, hence online resources, along with apps, made it easier for customers to take professional pictures at home, visit us for an online passport photo or check our mobile app for Android / iOS devices.
Another compulsory document is a proof of citizenship, or in case of a national applicant, a birth certificate, and some sort of a document (driver's license, ID card) that proves an individual's identity. Lastly, a fee for a passport is always applicable, no matter the circumstance. In a situation where a passport was lost or stolen, a declaration of lost/stolen/damaged passport is also essential.
Passport Photo Online
In situations where you will need a passport, you will inevitably need a passport photo. The best, and easiest, way to get a passport photo is by using the service of an online passport photo service, such as Passport-Photo.Online. This app helps you get the perfect passport photo for your passport, ensuring you will have a stunning photo you will be proud to show off.
The app works by using an advanced AI algorithm in order to check and edit your photos accordingly, to ensure that they meet the requirements of the document you are applying for. It will change the background to the correct color, resize and crop your photo to ensure it is the right size, and verify whether it is correct. If it tells you it is correct then it is ready to be attached to your application and the passport agency will accept it.
Our app is available to download for both Android on the Google Play Store and iOS on the Apple App Store.
Do you need a passport to book flights – summary
As long as you have your passport number, booking your flight will be fine without the passport itself. Although there are some airlines that allow you to book a flight even without a number, and allow you to give them the number once you have it, although depending on the flight you may be required to show your passport once at the airport.
Do you need a passport to book flights: FAQ
Do you need a passport to book domestic flights?
No, you might need a passport number, but some airlines will allow you not to put one in, as long as you provide them with the number at a later date.
Do you need a baby's passport to book a flight?
No, you may however need to provide a passport number, depending on the airline.
Do you need passport information to book a flight?
Depending on the airline, you may be required to provide a passport number at the time of booking flights. However, some airlines allow you to provide the number at a later date.
Do you need a passport to book an international flight?
To book the flight you will not be required to have a passport, although some airlines will require a passport number at the time of booking. Whether or not you provided a passport number to one of the international airlines, you will be required to show a passport at the airport in order to proceed with your air travel.
Sources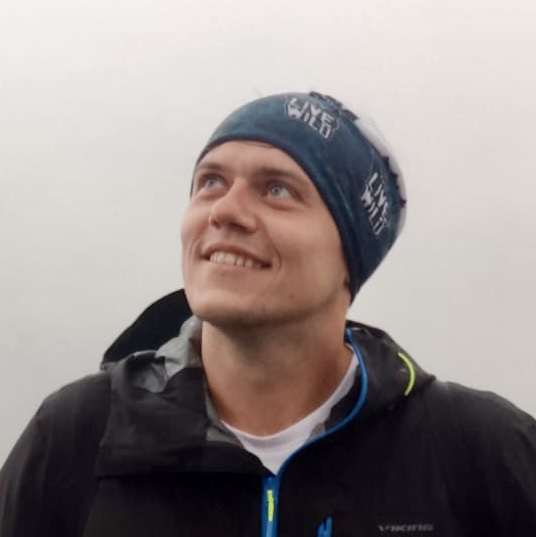 Michal Jonca is an experienced author of articles concerning biometric photography. He is a travel, food, and trail running passionate who visited 40+ countries on four continents. He is a Travel Leader for the adventurous travel company Solisci and the Community Manager at Passport-Photo.Online. Only this year, he enjoyed his workation in Thailand, Turkey, and the Caucasus mountains.