Did you know that there are plenty of tropical destinations that you can visit without a passport? Both in and close to mainland USA, you have a very large choice of fantastic beaches, beautiful islands and much more!
You will definitely know some of them, but I'm sure that you will be surprised by how easy it is to find a tropical getaway that won't require you to apply for a passport.
Start planning your trip and enjoy our list of 16 tropical destinations without a passport, these dreamlike places are just waiting for you!
Passionate about travel? Be inspired by our other articles:
Tropical destinations without a passport – Caribbean
One of the first places that comes to mind when hearing the word "tropical", are the Caribbean islands. While not all of them are accessible to US citizens without a passport, there are plenty of options that are actually US territory!
With just a 3-4 hour flight, you can go from New York to any of these fantastic islands and enjoy a wonderful vacation without even leaving the country.
1.San Juan, Puerto Rico
San Juan is the capital city of Puerto Rico and, other than being close to wonderful beaches, such as El Escambrón, it offers plenty of sightseeing opportunities, great food, and fun activities.
Puerto Rico is part of the US, so you don't need a passport to go there!
This beautiful old city will definitely not disappoint you with all its great attractions and, in addition, from there you can get to many other fantastic places all over the island.
2.Culebra, Puerto Rico
Just off the east coast of the main landmass, you can find the tiny island of Culebra. With its white beaches and crystalline water, it's said to rival even the most beautiful pacific islands.
There are no large luxury resorts or noisy crowds, just a wonderful sea and breathtaking sunsets. If you are looking for a quiet getaway, few places fit the bill as well as Culebra.
3.Isabela, Puerto Rico
Just a couple of hours of driving from San Juan, almost off the beaten path, there is the beach town of Isabela. While it's not a very crowded destination, you will still have plenty of fun activities at your disposal, like surfing, golf, and much more.
Just like the large destinations on the island, Isabela also offers great restaurants so that you can enjoy the local cuisine by the seaside.
4.St. John, Virgin Islands
Other great destinations in the Caribbean are any of the United States Virgin Islands. Home of the Virgin Islands National Park, St. John gives you the possibility to enjoy the wonderful waters and beaches, and a great view on the hiking trails all around the island.
Since there is no airport on St. John, you will have to take a ferry from the nearby island of St. Thomas. Don't worry, it will take less than 40 minutes to reach this breathtaking place.
5.St. Thomas, Virgin Islands
Slightly bigger than St. John, St. Thomas is the most popular of the Virgin Islands. The coast is made up of countless small coves and bays, allowing you to choose between more crowded or secluded spots very easily.
In the town, you will also find plenty of places to go shopping and restaurants for all tastes. From St. Thomas you will also be able to take day trips to any other island, making it the perfect "base of operations" for your trip to the Virgin Islands.
6.St. Croix, Virgin Islands
Another unique spot in the Virgin Islands is St. Croix, the third main landmass of the archipelago. Other than the wonderful sights, both on the coast and on the rest of the island, you can enjoy the old danish architecture in the town.
Like the other islands, it will provide both fun activities and white sand beaches, to help you relax in the sun. Whatever your preference, the US Virgin Islands will give what you need for an unforgettable experience.
SEE OTHER VACATION DESTINATIONS:
Tropical destinations without a passport – Hawaii
The list wouldn't be complete without mentioning a few of the greatest destinations in Hawaii. Again, being a US state, you can go to Hawaii without the need for a passport.
There are plenty of wonderful places on these islands, and listing them all would require a whole other post. However, we will still go through some of the best spots for a fantastic vacation.
7.Maui
Maui is the second-largest island and one of the most popular destinations in Hawaii. Here you will find a large choice of luxurious resorts and stunning beaches, for both fun and romantic holidays.
You will be able to watch the breathtaking sunrises and sunset from the seaside, explore the natural landscapes of the Haleakala volcano, and swim with sea turtles in their natural environment.
8.Oahu
If you are looking to go shopping or participate in the vibrant nightlife, the best place for you in Hawaii is Oahu. This island is home to Honolulu, the state capital, and to the famous Pearl Harbor.
You definitely won't run out of fun things to do on Oahu, both if you want to enjoy the sea or spend time in the city. This is one of the best tropical destinations you can visit without a passport.
9.Kauai
Known as the "Garden Island ", Kauai is the best place to enjoy the beautiful natural sights of Hawaii. In this tropical paradise, you can hike through the mountains, explore the rainforest, and admire the coral reefs.
If you want an active holiday, filled with exciting activities, Kauai is the place for you, with unforgettable sights both on the sea and inland.
Tropical destinations without a passport – in and around the continental USA
If you are looking for closer destinations, there are plenty of white sand beaches at your disposal on the mainland or very close to it.
You can plan your tropical vacation in one of the many popular spots all around the country and, obviously, you will need no passport.
10.Miami, Florida
For both city attractions and tropical beaches, few places can rival Miami. In this large city, you can enjoy the sea, go shopping around town, try authentic Cuban food, and much more.
There is no shortage of exciting activities in Miami and, whatever your tastes, you will definitely find what you are looking for.
There is no need to say that, given its importance, Miami can be easily reached from anywhere in the US.
11.Key West, Florida
Off the coast of Florida, less than 100 miles from Cuba, lies the beautiful island of Key West. This destination, thanks to its active nightlife, is a favorite for partygoers. While still being close to the mainland, you will feel like you are in the middle of the Caribbean.
On the naturalistic side, in Key West you have the possibility to admire the only living barrier reef in the USA, a unique spot for snorkeling and scuba diving.
12.Santa Cruz, California
Just 90 minutes from San Francisco, travelers can find the town of Santa Cruz. In this place, you can enjoy the beaches, surf, and go scuba diving without leaving the US. If you live near the west coast, this is one of the most easily reachable destinations for you.
Santa Cruz County is home to 14 state parks, in which you can hike and see the wildlife. in just 30 minutes you can reach Monterey Bay and many coastal towns with plenty of sightseeing opportunities.
13.Santa Catalina Island, California
South west of Los Angeles, only an hour off the coast of California, there is the island of Santa Catalina. Here you will find a tropical landscape, with white sand beaches and palm trees, without needing a passport.
The island is known for its luxurious resorts and wonderful sites. You can admire the reefs and climb on Mount Orizaba, or enjoy a more relaxed tropical vacation on the beaches. All of this without leaving the USA.
14.South Padre Island, Texas
This will sound surprising to many but, just off the Texan coast, you can enjoy a tropical vacation in South Padre Island. While it's a favorite destination for spring break, during the rest of the year it's a rather quiet place, with fun activities for everyone.
You can enjoy the sea and see the wildlife, or head into town and experience all the events the active nightlife has to offer. Both if you want to relax or to party, South Padre has what you need.
Tropical destinations without a passport – further tropical destinations
15.Guam
The tiny island of Guam is probably the farthest place you can reach without a passport. With a four-hour flight towards the Philippines, you can get to a popular destination for all the travelers that want to avoid the crowds.
Other than wonderful beaches and diving opportunities in the coral reefs, Guam offers a unique variety of cultures, including the indigenous people, people from southeast Asia, the former Japanese and Spanish occupants, and now some American influence. This makes for a special atmosphere and wonderful fusion of cuisine that you can't find anywhere else.
16.Northern Mariana Islands
Another very far location that you can visit without a passport is the Northern Mariana Islands. Located in Oceania, these fourteen islands rely heavily on tourism, so you can find all kinds of seaside activities to enjoy.
There are luxurious resorts and restaurants, casinos, and all you can think of for a night out. During the day, it's possible to take jungle treks, explore caves by the sea and learn to surf.
In this unique place, you also can get to know the local Oceanian cultures, and their rich history, by attending the Spring and summer San Vicente Fiesta or San Antonio Festival.
Best tropical family destinations without a passport
While all of these tropical destinations offer wonderful experiences and sights, not all of them are a place for family vacations. So, let's go over the best ones for you and your children.
Without any doubt, all of the main destinations in the Virgin Islands and Hawaii have everything you will need to spend a pleasant time with your family, including fun activities for children.
You can go paddle boarding, snorkeling, and much more. Also, the hotels are generally well prepared to host families with children.
The destinations on the US mainland are also ready to welcome children, especially Santa Cruz and South Padre.
Though very beautiful, wilder and less trafficked locations might require some extra effort to plan a vacation with the whole family, but it's still possible.
Real ID Act deadline
Keep in mind that from May 3, 2023, all travelers older than 18 will need a REAL-ID compliant driver's license, ID card, or enhanced driver's license for domestic flights.
If you are planning to travel after this date, check that your identification meets the criteria or get an updated ID card or driver's license.
If you need a new photo, try Passport Photo Online, the easiest and cheapest way to get perfect photos for your documents!
Tropical destinations without a passport – wrapping up
As you can see, there are plenty of wonderful destinations to enjoy a tropical vacation without needing a passport. There are a lot of options right in US territory, without the need for long trips or too much planning.
There are plenty of great experiences for all ages and tastes, just a few hours away. All you need is a valid ID and plane or ship tickets.
Put on sunscreen and grab an umbrella, white sand beaches and crystalline water await you right in the USA!
FAQ
What tropical places can you go without a passport?
Puerto Rico and the Virgin Islands are among the most tropical popular places located inside US territory, so, there is no need for a passport.
Can I fly to Hawaii without a passport?
Yes, Hawaii is a US state, so citizens just need valid identification to travel there.
Why don't you need a passport to go to Puerto Rico?
Puerto Rico is part of the United States, US citizens are allowed to board domestic flights without a passport.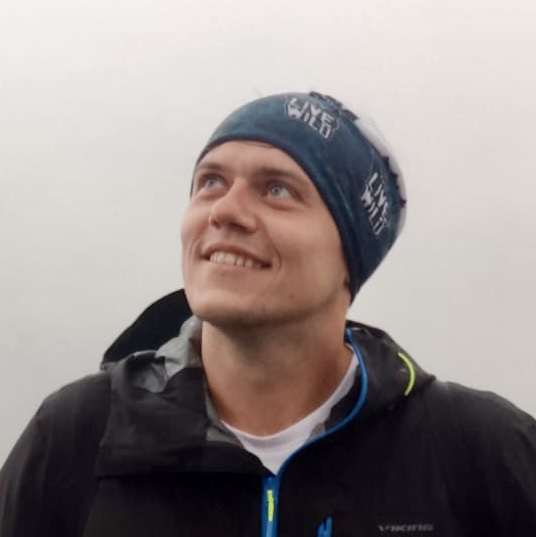 Michal Jonca is an experienced author of articles concerning biometric photography. He is a travel, food, and trail running passionate who visited 40+ countries on four continents. He is a Travel Leader for the adventurous travel company Solisci and the Community Manager at Passport-Photo.Online. Only this year, he enjoyed his workation in Thailand, Turkey, and the Caucasus mountains.