Renewing your UK passports is not something you want to leave until the last minute. Trust us. If you try to go to the airport when you have an expired passport, you will be denied boarding at the gate. It seems like there's an easy solution, keep your passport expiry date in mind, and renew it in good time. However, different countries have different requirements in terms of passport validity. Some national border officials require that, when you arrive, you have at least 6 months remaining before your passport expiration date. Some require less. How does this all work? Which countries require which amount of validity? To answer these questions, we're going to give you the inside scoop on the passport rules, so you can learn both how they work and how different nations apply them. Read on, and you'll never lose out on a holiday because your passport expired.
In this article:
How long is my passport valid for?
In general, adult passports last for 10 (ten) years and child passports last for five (five) years. However, the question is usually a little more complicated than that. Most countries have rules that prevent you from travelling there if your passport doesn't have enough validity remaining when you travel. This shows that, although your passport is, in theory, valid for a decade, its useful life as a travel document will not stretch that far. Therefore, when you're planning a holiday, or indeed any form of travel abroad, it's a good idea to check your passport's expiry date long in advance to make sure you have enough time remaining to travel. If not, you will simply have to get ready to renew your passport through the usual channels, including taking a new British passport photo.
The passport 6-month rule explained
In many countries, your passport will only need to remain valid for the duration of your stay. However, for most countries that require a visa for you to travel there, for example, Singapore and Thailand, you need your passport's validity to extend for a period after your departure, or your entry. This period most commonly lasts for 6 (six) months but has been known to last 3 (three) months, or even less than that, depending on the country. If your passport does not fulfil these requirements, you will not be allowed on the plane and will be out of pocket, as aviation law holds you responsible for your own passport. No one wants that! The best thing to do to prevent this is to do your research, and ensure that you're familiar with the rules no matter where you plan on going. If your passport's close to going out of date, renew it. That way, nothing will prevent you from getting on that plane and jetting off to your next big trip.
Passport nearing its expiry date? Get ahead of the game and up to speed by reading:
Do you need 6 months on your UK passport to travel?
Not always. While many countries require you to have 6 (six) months validity remaining on your passport to travel there, some will only require you to have three months of validity to gain access, and some won't require any surplus at all, only specifying a need for enough validity to cover your trip. Nevertheless, the international landscape can change quickly and at short notice, so this isn't something you want to leave to chance. We, therefore, advise that you check the Foreign Travel Advice page as often as you can, in order to keep yourself up to date on the regulations. We also recommend that, where possible, you aim to keep at least 6 (six) months of validity on your passport at all times, so that you can avoid being caught short at the border.
My child's passport expires in less than 6 months!
It's an all-too-familiar situation. You're planning a trip abroad, only to discover that your child's passport runs out in less than 6 (six) months. In most cases, as long as you allow 10 weeks, you will be able to get your child's passport in time. Sometimes, though, even this isn't enough. Luckily, the Passport Office has mechanisms in place that can allow you to get a new child passport quickly and easily, so your holiday can continue as planned. Using the 1 Week Fast Track service, you can get a new child passport delivered directly to your door in (you guessed it) 1 (one) week. All you have to do is pick up, and complete, a paper application form from your local post office, book an appointment with the Passport Office, on the UK Government website, and pay the passport fee. After that, take your completed application form, and any supporting documents, to the appointment, and your child's new passport will be processed and posted. It's important to remember that this service can also be used to apply for new adult passports, too. For more on urgent passport renewal, click here.
Passport expired? Passport Photo Online is here to help!
If your passport has expired, you're going to need to get it renewed pretty quickly if you still want to go on that trip you've been looking forward to. Luckily, help is at hand! Taking a passport photo is one of the most important parts of the process, and Passport Photo Online can have a professional-quality passport photo prepared for you in just 15 (fifteen) minutes! That's a huge time saving, so you can spend more time dreaming about the mouth-watering restaurants you'll go to or the breath-taking sights you'll see on your holiday. All you need to do is follow our 3 (three) step process:
Locate and prepare a suitable setting. Ensure that it has either a light-grey or a light cream background, per the official government guidelines. Try to make sure it also has even lighting (ideally natural light), with no glare or shadows in the background.
Get a friend or relative to take the photo for you (you can't use a selfie), using either your phone's camera app or our mobile app's camera. You also have the option to upload an existing photo to our website or app (provided it's less than a month old). After that, our AI software will edit and rework your picture to fit the official guidelines.
From there, just repeat the process until you've got a photo you're happy to have on your passport.
Not only can this process save you time, but it can save you money too! On average, getting your new passport photo with us can save you up to 54%. That's a huge saving, freeing up money for you to invest in your big trip. You can be sure it's money well spent, too, as we offer our company guarantee on every photo we edit. If your passport application is denied by the Passport Office because of your photo, we will refund you 200% of what you paid. Yeah, you read that right, 200%. Additionally, if you see your photo and decide you'd like to retake it, you can, free of charge! It doesn't matter if you do 10 retakes, 100 or even 1000! You'll only ever pay for the one you ultimately choose. Once that's done, all that's left to do is add your photo to the application, and send it off. It's a piece of cake.
Passport expiry date – summing up
As you can see, keeping on top of your passport expiration date is important if you want to keep your holiday on track. To do this, your best tool is always the same – information. By checking the government websites regularly, and checking out our own guide above, you will be well informed on how it all works so that, if necessary, you can renew your passport in good time. Passport Photo Online's time-saving solution can really help here, allowing you to get perfect passport photos at a moment's notice. Once you've confirmed that everything's ready, all you have left to do is eagerly await the excitement of a new trip abroad, feeling the sand beneath your feet as you look out across the ocean. Sounds pretty good, doesn't it?
Passport validity: FAQ
Can I travel with less than 6 months on my passport?
It very much depends on what country you're planning on going to. Some countries are firm on the 6-month rule, while some are more lenient, only requiring 3 months validity, or even less. The best answer to these questions is to do your research. Check out the passport entry requirements for the country you're planning on travelling to, and you'll be able to find out how much time you need to allow to ensure your passport is valid when you take your trip.
How strict is the 6 month passport rule?
Where the 6 month passport rule is in place, it is very strict. It's important to plan ahead before you travel, so you can renew your passport if it's getting too close to the expiration date.
Does Spain require 6 months of validity on your passport to enter?
No, but there are requirements on your passport's validity if you wish to enter Spain. Under the rules of the Schengen Area (of which Spain is a part), if you wish to enter, your passport needs to be under 10 years old and must be valid for at least three months after you plan to leave the country. The UK Government is currently petitioning the European Commission to clarify some of the aspects of this rule, so this may be subject to change over the next few months.
Do I need 6 months on my passport to travel to Turkey?
Yes, your passport will need to have at least six months validity remaining from the day you arrive in the country.
Do Barbados' passport requirements need 6 months of passport validity?
No, as long as your passport remains valid for the entire time that you spend in Barbados, you will not need to fulfil any other validity requirements.
Does travelling with Ryanair require 6 months of passport validity?
Only where the entry requirements for the country you want to travel to say so. Ryanair, like all airlines, is committed to upholding the rules of individual nations. Our advice is for you to check the government websites in advance in order to make sure that your passport is still usable for this trip.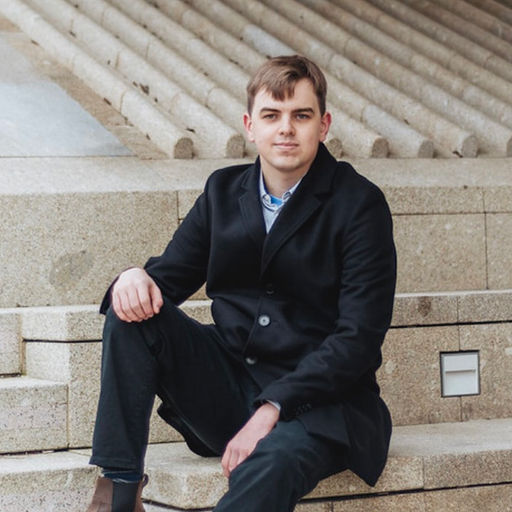 Having graduated with a History degree from the University of Birmingham, Sam has proven writing experience in biometric photography articles, marketing and events. Born in the UK, he has travelled extensively both nationally and internationally. In his spare time, he enjoys reading, cycling and skateboarding.