Are you preparing your child for a passport photo? Are you not sure about the headgear regulations? Can a baby wear a bow in a passport photo, for instance?
If these questions are stuck in your head, this blog post is perfect for you. We'll explain passport photo guidelines for bows and make sure you know if your child can or cannot wear them.
Can my baby wear a bow in a passport photo?
Passport photo requirements in the United States are precise about the applicant's facial image and hair accessories: passport photos cannot feature any type of headwear unless it serves one of two of the following purposes:
medical reasons;
religious reasons.
Since a bow tied to your child's hair is only a cosmetic alteration, it will not be acceptable in your baby's passport photo.
Passport photo guidelines include a variety of aspects of the picture, including the attire. A baby's passport photo needs to comply with the same requirements as that of an adult's.
No headbands are allowed, and neither are hats, bows, or any other headgear, to be precise. If you bring a baby passport photo with a bow in it to the passport office, the picture will get rejected. That is why you should take a good look at passport photo guidelines before attempting to take a photo for your child's passport.
Looking for more tips to get that perfect passport photo? Try reading our other articles:
Passport Photo Online – perfect baby passport photos
If you're looking to take your baby's passport photo, the Passport Photo Online app is an ideal solution for you. This smartphone app, available on iOS and Android phones as well as on a website, will turn your phone into a professional photo booth that's open 24/7.
The application will allow you to upload as many pictures as you want and turn them into valid passport photos for just $6.95. You can also take advantage of the free passport photo template, and then print the photo you receive for less than $1.
Thanks to the built-in validator, you'll know if your picture is acceptable, and once you upload a good one, the Passport Photo Online app will make sure it passes muster. The final product will either be accepted at the passport acceptance facility or you're up for a 200% refund.
Moreover, Passport Photo Online is the perfect tool for parents wishing to quickly take a baby's passport photo. No need to stand in line at the photographer's studio or use a photo booth in a crowded place. You can take the picture when the baby's most relaxed and in a familiar environment.
Bows in a baby passport photo – summary
Bows, among many other headwear accessories, are prohibited in passport photos. To ensure your baby's passport picture passes muster, you need to take that bow off for the photoshoot.
The US passport photo requirements forbid all headwear. The only exception are pieces worn for medical or religious purposes. Thus, the answer to the question: "Can a baby wear a bow in a passport photo" is a decisive no.
Bows in baby passport photos – FAQ
Here you'll find the most common questions about bows in a baby passport photo.
Can babies wear bows in passport photos?
Headgear of all kinds is prohibited in passport pictures, including your baby's passport photo. Bows are no exception.
Sources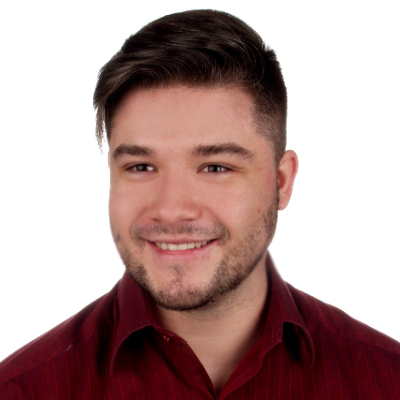 Graduated from the University of Warsaw, Michał, is a biometric photography expert with an undying thirst for adventure and a writer at Passport-Photo.Online. A self-proclaimed book and movie critic as well, he's always eager to visit to the most underrated or less popular travel destinations.