If your UK passport has reached its expiration date, you might need to apply for a replacement. Especially if you live overseas.
The British government has simplified the process of renewing a UK passport for those living abroad. You can now submit your renewal application online, without ever leaving your home.
This article tells you how to successfully submit your UK passport renewal application, where to get the right passport photo, and how much it costs to get a new British passport in the U.S.
What will you find in this article?
Renew your British passport from the U.S.: steps
The British government decided to discontinue the practice of submitting applications at consulates in person. British citizens can now renew their passports online by submitting their applications with supporting documents.
The 3 major steps are:
take a digital (MPEG) passport photo,
gather the supporting documents,
fill in the OS passport renewal application form.
Documents needed to renew your British passport in the U.S.
We advise that you obtain the required documents before beginning the online process of renewing your British passport. All UK passport renewal applications must have the following documents:
your previous UK passport,
a recent digital passport photo, at least 600 pixels wide by 750 pixels high and not larger than 10MB,
completed OS application form.
Supporting documents that may be necessary:
digital copies of your other passports (if you have more than one citizenship),
certification of your name change (if you changed it).
While applying for a UK passport renewal, the gov website will inform you about all necessary papers to submit during the procedure.
Going abroad and need a passport? Check out our other articles for more guidance:
A British passport renewal form from overseas
In order to renew your British passport, you must go to the GOV website for overseas passports and follow the appropriate steps. To begin the process, simply click the "Start now" button.
The webpage will guide you through the whole procedure, including the required documentation. Your personal information, a satisfactory digital photograph, supporting documents, and the application itself need to be submitted through the site.
If you find following the instructions on the official website to be challenging, you can contact a Passport Adviceline and ask for assistance with the passport renewal process from the U.S.
British Passport Adviceline is available upon below number:
Tel: +44 (0) 300 330 0901
Text: +44 (0) 300 330 0808
Monday through Friday the customer support line is open from 8 am to 8 pm (UK time); and on weekends and holidays it is available from 9 am to 5:30 pm (UK time). The support line is not free and some charges may apply.
The application documents for British passport renewal cannot be submitted in person at a British Consulate. Passports are not issued at consulates anymore, and it is Her Majesty's Passport Office that handles the whole process.
Renewing British passport for children in the USA
To renew the UK passport of your child in the United States, you need to fill out the same OS application form as you do for adults, but with the child's personal data.
If you want to get a passport renewal for your child, you must first visit the GOV website devoted to overseas passports and then follow the instructions.
During the passport renewal process, you will be asked to submit the following documents:
your child's expired passport,
a recent digital passport photo, at least 600 pixels wide by 750 pixels high and not larger than 10MB,
if applicable, the supporting documents.
British passport renewal in the USA – cost and waiting time
It usually takes around 4 (four) to 7 (seven) weeks for UK passport renewal applications to be processed from overseas.
Many factors can delay the processing of your new passports, such as holidays, emergency situations, or a lack of documents.
Passport renewal costs vary according to the type of the passport and age of the applicant. The following table shows prices for the most common types of UK passports:
| | |
| --- | --- |
| Standard 34-page Adult Passport | £75.50 ($101,63) |
| Standard 34-page Child Passport | £49 ($65,96) |
| Jumbo 50-page Adult Passport | £85.50 ($115,09) |
British passport photos: Passport Photo Online
In addition to renewing your British passport online, you can also now get your new passport photograph taken from home as well. With Passport Photo Online, ordinary pictures are transformed into passport photos suitable for submission with a UK passport renewal application.
By using our dedicated British digital passport photo tool, you can make your passport photos in just 3 seconds. Our algorithms and experts verify the image to make sure it meets the requirements for a British passport photo. What's more, a plain white background is automatically applied to your photo. You get perfect UK passport photos at pocket-friendly prices while staying at home.
Try Passport Photo Online now, and get British passport photos that are guaranteed to be accepted by the officials, or double your money back!
Renewing British passport from the USA – closing thoughts
When you fill in your British passport renewal application, make sure to attach all the necessary documents.
Ensure your passport photos are suitable for UK passports by using professional and dedicated services, such as Passport Photo Online, which can get you a perfect digital UK passport photo in just 3 seconds.
Renew British passport from the USA: FAQs
Can I renew a British passport in the USA?
Yes, British passports can be renewed from the USA by using a dedicated UK website for overseas passports. The whole procedure takes place online, and there is no longer a need to come to a British consulate personally.
How long does it take to get a British passport renewed in the US?
The standard processing time for British passport renewals from the U.S. may take from 4 (four) to 7 (seven) weeks.
Where do I renew my British passport?
You can now renew your British passport online by filling in the special application form provided on a GOV website for overseas passports.
Can I renew an expired British passport?
Yes, British citizens have the right to renew their UK passports. You may do so from the U.S. by filling in a special passport renewal from the overseas application form, available on the official GOV website.
Do I have to send my old UK passport when renewing?
Submitting your expired UK passport with the renewal application form is a crucial part of the process, and you are obliged to do so. If you fail to attach your previous passport, it will result in having your passport application turned down.
What supporting documents do you need for a UK passport renewal?
Each British passport renewal application must include your old passport, 2 (two) passport photos, application form, and supporting documents if special conditions apply.
Sources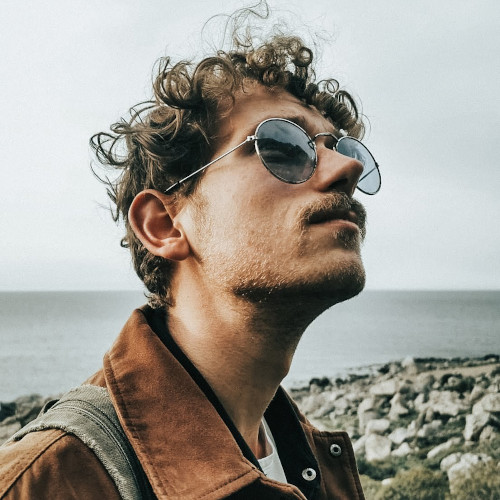 Adam is an SEO & Digital PR writer with a child's curiosity about the surrounding world. His superpower to dig out juicy facts got him citations in Forbes, Social Media Today, and 90+ other news outlets. Adam enjoys snapping pictures and won the national Huawei Next Image Award.