Whether you are an Italian citizen, or you have married one and received citizenship as a bonus – the time to renew your Italian passport will inevitably come.
The process of passport renewal is not much different from getting the first one – basically, the huge difference is the fact that you need to send your expired passport back to the consulate before getting the brand-new one.
If you live away from Italian soil, then there are some extra steps you need to undertake to walk through the Italian passport renewal process successfully.
In this article you will see:
How to renew an Italian passport in the US
Your current Italian passport has expired. Intuitively, you might think about destroying the document, to avoid any type of fraud or identity theft. Do not do it.
You need to keep your previous passport in an untouched condition so you must not proceed with any shredding or other forms of damage. Your passport will have to undergo a different process, rather than the usual renewal procedure, if you do so.
Instead, put your expired passport in a safe space – you will need it for the passport renewal application.
Briefly, there are three main steps you need to take to renew your Italian passport:
Fill in the application form and collect documents.
Register with AIRE and schedule a visit to the consulate.
Go personally to the consulate to finish up the application process.
Need a new passport photo soon? Learn the rules by checking out
Collect documents necessary for renewing an Italian passport abroad
The first step in the process of getting a new Italian passport is to collect the required paperwork.
The following documents are to be submitted to the consulate altogether, within one package.
What you need for your Italian passport renewal application:
Filled in Italian passport renewal application,
An expired passport.
2 (two) passport photographs: taken recently, in color, with a size of 3.5 x 4 cm, with a white background.
If you have Italian citizenship only: copy of your United States Permanent Resident card, or entry visa.
If you have dual citizenship: copy of your US passport and a copy of your Naturalization Certificate (if you were born in Italy).
Priority Mail envelope with a tracking number on it: the envelope can be bought in the US Post Office, and it will be used to send your new passport to you.
Money order made to an adequate consular office in your district, e.g., Consulate General of Italy in New York, Consulate General of Italy in Chicago, etc.
Register with AIRE and schedule your visit at the consulate
Before you can submit your passport application to the officer at the consulate, you first have to register yourself with AIRE.
AIRE (Anagrafe Italiani residenti all'estero) is essentially a registry of Italians living abroad. It is a vital step of the passport application process, as people who are not registered within this system will not be able to even submit their papers at the consulate.
After you are set with the registry, you can proceed with scheduling your visit at an adequate consulate.
Usually it is the Consulate General's responsibility to process passport applications. It is best to search for a Consulate General of Italy in your region and schedule a visit there at least 3 (three) days in advance.
Deliver the Italian passport renewal application personally
It is important to deliver the documents to the consulate personally. Not only because of security measures but also because current Italian passports require the holder's fingerprint.
The usual processing time for a passport renewal application is between 1 (one) and 6 (six) weeks. The length can vary depending on many factors, such as the number of applicants, holidays happening, emergencies, or mistakes in the application itself.
If you need your new passport fast, consider using expedited services, which can significantly shorten the waiting time for your new passport, but they also come at an additional cost.
Italian passport renewal for children and minors
If you are a parent of a child or a minor aged 17 or under, you can apply for a passport for your child. The renewal process looks essentially the same as with adults, with one difference.
If the passport applicant is a minor (aged under 18), then special consent forms from all parents are necessary. The forms are available on the consulate's website.
Additionally, at least one parent must be with the child to submit the passport application, and that parent must be registered with AIRE.
What is more, if you are applying for a passport renewal for a child that is less than 12 years of age, the applications are accepted by mail, and there is no need to schedule a visit at the consulate.
If your child is 12 years or older, then you need to schedule a visit at the consulate, just like with regular passport renewal for adults.
Completing an Italian passport renewal form
All the necessary forms are available on any consulate's website. All papers are in Italian with an English translation right below.
The Italian passport renewal form for adults is quite straightforward; applicants only need to insert their personal data and answer about possible criminal proceedings and additional family information.
When completing a form for a minor, both parents have to insert their data in the dedicated spaces and sign on the bottom. Additionally, there is a space on the right marked as "Spazio riservato all'Ufficio" (For Office use only); do NOT write anything on it, the consular personnel will take care of it.
Note: the forms provided as an example are from the Consulate General in New York. Applicants petitioning elsewhere need to get their forms from the appropriate office.
Passport photo for the Italian passport renewal application
For some, taking a passport photo may seem like the least important step of the application process. The statistics of The US State Department, however, show that it is actually the contrary – invalid photographs are the most common cause for rejected applications.
Nowadays, there is no need to leave your home to search for either a professional photo studio or some roadside photo-booth. Instead, there are online solutions that can deliver your passport photos in around 3 seconds and lower the cost of getting one by 50%.
Passport Photo Online is a professional passport photo tool that transforms your home-taken photographs (even taken with a phone) into impeccable passport pictures.
Using the application comes with no effort at all. You simply upload the pictures into a dedicated Italian passport photo maker, and then you can download your documentary photos – fully compliant with the official regulations for Italian passports.
The pictures are double reviewed and verified to ensure they are suitable for the Italian passport application.
See for yourself why our software has been appreciated by thousands of users and use Passport Photo Online to get the passport pictures you actually like.
FAQs
Can you renew your Italian passport online?
Most consulates require visiting the offices in person to deliver the necessary documents. There is no option to submit the application online, as some documents, such as your old passport, need to be delivered physically.
How long does it take to renew an Italian passport?
The regular passport application processing time takes approximately 3 (three) to 4 (four) weeks, but it may take shorter or longer on some occasions. Using the expedited services will speed up the passport renewal process significantly, but these are more costly as well.
Can I renew my Italian passport in Los Angeles?
Yes, there is a Consulate General of Italy in Los Angeles, where you can schedule your visit to renew your Italian passport.
Can you renew your Italian passport by mail?
In most cases you need to visit the consulate personally to deliver the documents and leave your fingerprints. However, if you want to renew a passport of a child aged 11 or under, you can submit a passport application by mail. This is the only exception.
Can you renew an Italian passport for a child?
If you want to renew a passport for your child, you need to apply for a completely new passport. Additionally, a special consent form must be filled in by all parents and at least one must be present with the child to submit the passport application papers.
How do I renew my expired Italian passport?
If you want to renew your expired Italian passport, you must file a passport renewal application at the Consulate General of Italy in your region. The application must be submitted personally on a visit scheduled at least 3 (three) days in advance.
Closing thoughts
The procedure to renew your passport is not much different from a first-time-application, and the most important thing is to keep your expired passport.
Collect the documents, take a nice photo using Passport Photo Online and submit the papers to an adequate consulate to receive your brand new Italian passport.
Sources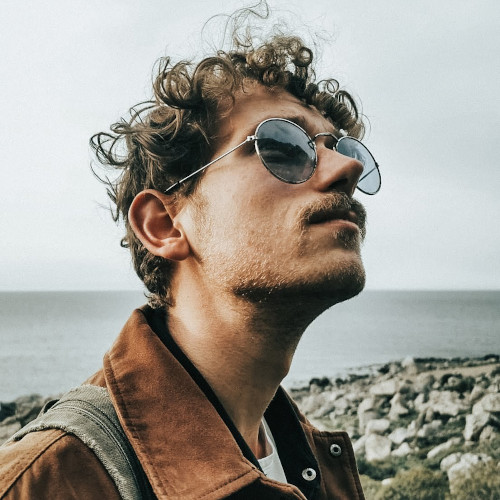 Adam is an SEO & Digital PR writer with a child's curiosity about the surrounding world. His superpower to dig out juicy facts got him citations in Forbes, Social Media Today, and 90+ other news outlets. Adam enjoys snapping pictures and won the national Huawei Next Image Award.