Traveling or living in other countries requires a special set of documents – this includes an identification document such as a passport. But what happens when our passport needs to be renewed and we still haven't returned to our own country?
Follow along with our article and find out how to renew a Ukrainian passport in the United States.
We will guide you through:
Why renew your Ukrainian passport in the USA – reasons
Why might you need to renew your passport in another country? Well, there are a couple of possible reasons, but the most important one – the one that will make you have to pay a visit to the Ukrainian embassy – is that your passport has expired.
You can't travel or use your passport as an identity document if it's not valid. This means that it is time to renew it.
Passport nearing its expiry date? Get ahead of the game and up to speed by reading:
The process
So how can you obtain a Ukrainian passport in the USA? We've completed a full guide for you, read along below:
To renew your passport you're going to need both the documents stated below as well as an appointment at the Ukrainian embassy. You can book it by calling the embassy.
There are also two forms you're required to fill – one by hand and one online. Both of them are available on the internet so it's usually wanted that you prepare them before your meeting.
At your appointment, you're going to be asked to show your gathered documents and, if everything is correct, you will be put on wait for up to 18 weeks so that your passport gets prepared and delivered.
Documents you're going to need
Here is a list of documents that you're going to need to get your new passport in no time:
Your birth certificate and its copy
Receipt of a paid fee (nowadays it is going to cost you around $155)
Proof of identity – this could be your previous passport if it is still valid
The complete passport application
Ukrainian Identification Code – it has to be both just numbers as well as photocopies of documents
At least two copies of passport photos that follow regulations set by the Ukrainian government
Proof that you have the right to be in the US (and all the legal documents that come with it).
This varies depending on whether or not your passport is still valid. If it's not then a proof of identity has to be a typical Ukrainian ID, the embassy won't take your previous passport as the right form of identification if it's no longer valid.
A Ukrainian passport photo – regulations
Now that you need to renew your passport, you're going to need to make a new passport photo that is no older than 6 months. There are a few rules and guidelines that you need to follow while taking your new Ukrainian passport photo. Find a complete list below:
Your photo has to be in color, on a good quality type of paper
You're going to need two separate copies of the photo – one 3,5×4,5cm in size, the other 10x15cm in size
Your background has to be a white, or an off-white color that is plain (no patterns)
The photo has to be of good quality – no blurring, no additional editing, no filters
The clothes you wear have to be neutral but at the same time somehow contrasting with the background
You can wear prescription glasses if they don't obscure your face
Headwear is only permitted if it's worn for religious reasons
Your face has to be in clear view with nothing obscuring it
You should completely face the camera: your head height – 34.5mm; the distance from the top of the photo to the top of your hair has to be around 3.5mm
Where to renew a Ukrainian passport in the US?
To renew your Ukrainian passport in the United States you're going to be required to make an appointment at the Ukrainian embassy. You can do so by calling over or going to their online page. There are three embassies in the US: in Chicago, New York, and San Francisco.
Passport Photo Online
If you want to save yourself some time and focus more on your actual application for a newly renewed passport, make sure to visit Passport Photo Online. This app will take care of your photo for you and using Artificial Intelligence edit it in a professional manner.
You don't have to leave your house or go anywhere – the photo can be either delivered to you online or straight to your door. It's up to 50% cheaper than the usual services offered at your local department store too.
Renewing a Ukrainian passport in the US summed up
Renewing passports in the United States has to be neither hard nor tricky. If you get the documents you need and their copies, make a proper appointment, and get a new passport photo you should be more than fine.
To make the process easier for yourself and to save some time, you should visit passport-photo.online where you can use the advanced AI tool to create your proper passport photo.
FAQs
How to renew my child's Ukrainian passport in the US?
The procedure of renewing your child's Ukrainian passport in the US is very similar to the procedure involving your own passport. This means the same documents and the same passport photo regulations. Your child is going to be required to show up to the appointment with you or another legal guardian.
How long does it take to renew my Ukrainian passport in the US?
You can choose one of two routes: normal or expedited. The standard route of receiving a new passport can take even up to 18 weeks (so 4,5 months) and the faster lane can get you your document back in 12 weeks (up to 3 months).
Sources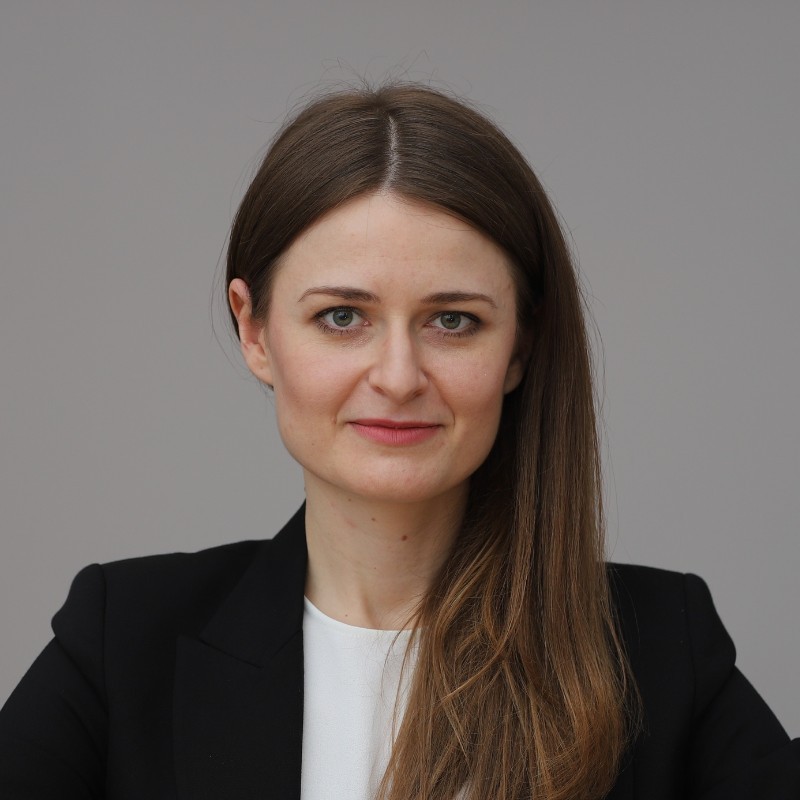 Karolina's passion for law, technology and photography led her to PhotoAiD S.A., where for the past 3 years she has been an expert in the implementation of passport photo compliance procedures in +80 countries around the world.