As a Turkish citizen, you can have your passport applications processed in the US by the nearest Consulate General of Turkey. The process to renew your passport abroad requires a few different documents compared to the regular procedure.
If you need to apply for a Turkish passport renewal, stick around. We will go through all steps of the process and more.
How to renew a Turkish passport in the US
The first step is to find the office that has jurisdiction in the consular section you live in. Apart from the Embassy in Washington DC, you can find other 5 (five) offices in the following cities:
Boston
Chicago
Houston
Los Angeles
New York.
After you locate the closest, get in contact with them and book an appointment for your passport application. Some of them will let you set the date through their internet sites, and all of them are reachable by phone.
Before the appointment, you have to gather all the supporting documents to get a new passport. According to Turkish authorities, you need to provide:
a filled-out application form;
your Turkish identity card;
your old passport;
proof of lawful entry in the US (visa);
proof of residence;
2 (two) 5 x 6 cm Turkish passport photos;
receipt of payment for the fees.
Everything you need must already be in your possession. Contact the Consulate or Embassy should you require additional documents.
All application forms are available on the Consulates' websites. If it's still valid, your current passport will not be canceled until the new one is ready.
The passport fees depend on the length of the validity:
$17.97 for 6 (six) months;
$26.27 for 1 (one) year;
$42.89 for 2 (two) years;
$60.93 for 3 (three) years;
$85.86 for more than 3 (three) years;
In addition, you have to pay $16.90 for the valuable paper fees and $5 for the postal charge. Students under 25 (twenty-five) can submit a student certificate to apply without paying the passport fee. The Consulates do not specify the length of the processing time; however, the procedure generally requires at least 4 (four) weeks. If you need to travel urgently, you can apply for an emergency passport.
You'll be notified by the authorities when your new passport is ready for pick-up.
Passport nearing its expiry date? Get ahead of the game and up to speed by reading:
Renew a child's Turkish passport in the US
To renew the passport of a minor with Turkish citizenship requires a slightly different procedure.
First of all, minors under 15 (fifteen) cannot make an appointment by themselves; a parent needs to do it for them.
Moreover, both parents need to be present at the Consulate to sign the consent form for passport renewal. If they can't attend, the form needs to be signed in front of a notary public.
If the child is 12 (twelve) or older, they will need to sign the application form. Minors above age 7 (seven) need to register their fingerprints.
Passport Photo Online
Did you know that you can take pictures for your passport application at home?
Thanks to Passport Photo Online you only need a smartphone to do it!
Just take a photo from 2 (two) meters away and upload it to the app. The Artificial Intelligence will crop it to the required size and get rid of the background. In addition, it will scan the picture checking that all official requirements are met. Once you get confirmation, you'll have a 100% guarantee of compliance with the guidelines.
Download the photo and print it wherever you like, or order the printout from us–you'll save up to 40% in either case.
Passport Photo Online does not only do Turkish passport photos, you can use our app for any document you need: your id card, nonimmigrant visas, immigrant visas, and many more.
How to renew a Turkish passport in the US: FAQ
In this section, we will answer a few recurring questions about Turkish passport renewal in the United States.
How much to renew a Turkish passport?
A regular 4 (four) to 10 (ten) years validity passport will cost a total of $107.80.
Where can I renew my Turkish passport in the US?
Passport applications in the United States are handled by the Embassy and Consulates of Turkey. They are in:
– Boston,
– Chicago,
– Houston,
– Los Angeles,
– New York,
– Washington DC.
Turkish passport renewal in the US – wrapping up
To renew your Turkish passport in the US, you'll have to refer to the consular office that has jurisdiction where you live. You can make an appointment online or on the phone, then you need to go to the office in person to hand all the supporting documents in. The consular personnel will notify you when your new passport is processed.
Trust Passport Photo Online to take perfect pictures before you apply, from the comfort of your home.
Sources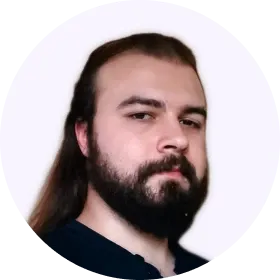 Riccardo Ollmert is a multilingual writer and travel expert. He studied Languages, Literature and Publishing Industry at La Sapienza University of Rome. His passions include traveling and learning new skills.