Student ID Card
A Student ID card is an identification card that typically includes information such as your name, date of birth, the date it is valid until, an approved Student ID Card Photo, and (depending on the Student ID card type) the name of your academic institution.
Students and young adults in school are eligible for different types of Student ID Cards, depending on their country of residence, their type of academic institution type, and their age. Although the most common type of Student ID card may be a physical plastic one, there is an increasing amount of digital types being made available.
A Student ID card can benefit students and young people in many ways. It can be used to easily identify a person as a University or College Student, it can be used to provide students with open access to University or College facilities they would otherwise not have access to, and it can be used to obtain student discounts from shops, travel, events, tickets, etc.
Which Student ID Card is the right one for me?
For students internationally, there are various different ID card types that can be used. Different Student ID cards are available to different students and young people, from as young as 13 years old.
Some Student ID cards are available through educational institutions and some through external associations.
Some Student ID cards (such as University and College cards and ISIC) require proof of student status, however, some cards (such as IYTC) only require a passport or birth certificate.
Like this article and want to know more? Check these out:
University Student ID Card
University Student ID Cards are available to all confirmed University or College students, including undergraduate, postgraduate, full-time, and part-time students. To get a University Student ID card you must go through your own University's system, this usually involves registering online on your University's website which should provide detailed information on the application process.
For students from the US, this system typically involves checking your personal details, informing your University of your next of kin, confirming your term-time address, and providing a suitable Student ID card photo to upload that must be approved (see photo for student ID card) before beginning your study. The University should then print and post the physical plastic Student ID card to the address you have provided, or you should collect it on your University or College campus.
The first University Student ID card you receive is typically free of charge, however, replacement cards can cost, so you will have to pay for a new one if lost at your own fault. The University Student ID Card works as proof of your student status and makes you an official member of the University, meaning you have access to your University campus facilities and any online resources or institution account that your school provides.
ISIC Student ID Card
The International Student Identity Card, is an international third party student discount system that anyone in full-time education (defined as studying for at least 15 hours a week) over the age of 12 can qualify for, costing between 4 and 25 USD, depending on the purchasing power of a country, as laid out by the IMF (learn more).
If you're at school or University, and can provide evidence that you are, along with an ID document, this card can serve as proof of identity, and your student status, in many countries around the world.
However, the US, along with some other countries, will require other forms of identification, so it's definitely worth considering that in advance of travel. The purchase of this card also offers you reduced prices from hundreds of companies, including Apple, Dell and Spotify.
More than that, it gives you access to historical and cultural sites around the world, which you can visit for a reduced price. It's recognised in 130 countries around the world, allowing you to save money when you travel, too. While traditional plastic cards are available, ISIC also offers a digital card that can be held on your phone, making it even easier for online students to access those discounts.
IYTC Student ID Card
Operated by the same company that releases the ISIC cards, the International Youth Travel Card (IYTC) is an outlier on this list in that it is not issued to students. Instead, this card can be obtained by any young adult, not in full-time education.
Anyone under the age of 30 is eligible to purchase this card, and will enable access to many of the same benefits that a holder of the ISIC card will. Rather than proof of student status, the ISIC Association only needs passports or birth certificates from applicants to the IYTC.
However, it's important to note that some areas will limit the eligibility of this card to 26 or under, as 26 represents the age limit for a number of airline discounts.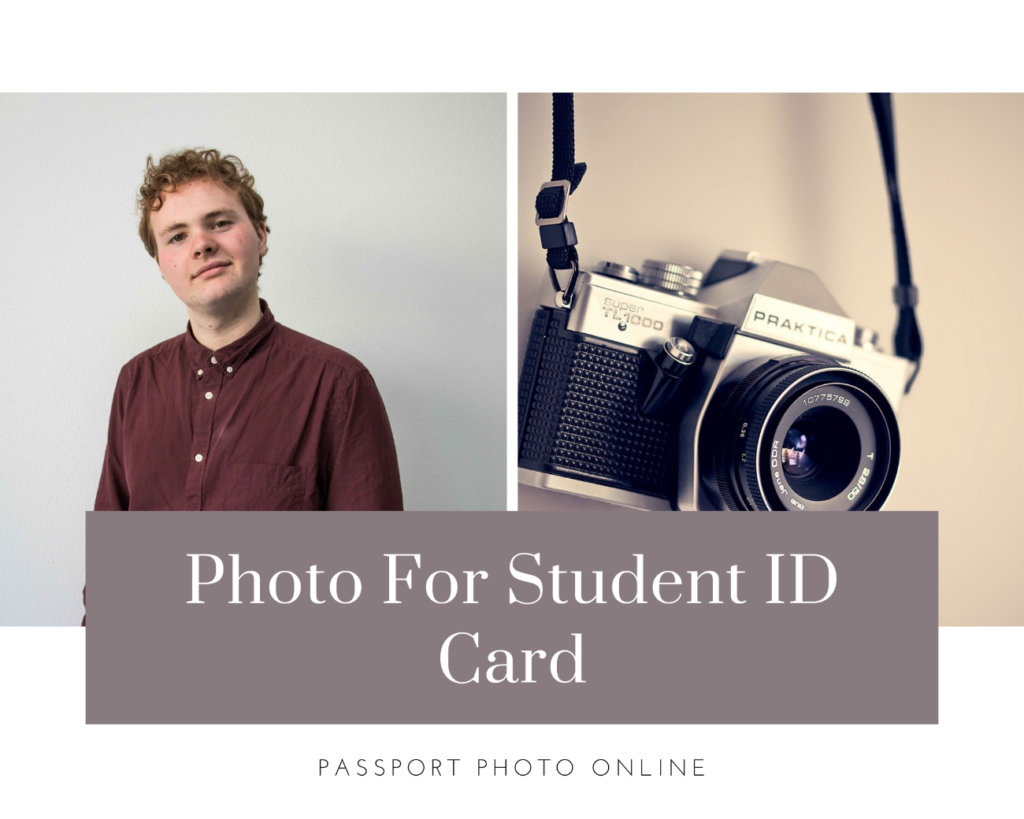 Photo For Student ID Card
If you're going to get a Student ID card, then, no matter where it comes from, you need to get an ID photo. There are all sorts of places you can get a photo taken, for example, photo booths, professional studios or, in some cases, on campuses. However, the simplest way to get a Student ID card photo is by uploading your picture to our photo tool at Passport Photo Online. There are loads of benefits to this approach:
It's flexible and easy to use. Our AI software preps your photo to the correct specifications in seconds. It's simple to do, even at home. You only need your phone, along with our app, to get it done.
It's inexpensive. You can save about 30% using our system instead of a professional photographer, particularly if you are applying for two or more of the IDs on this list.
You can take multiple shots. If you aren't satisfied with your picture, you can just take and upload another one. Our system lets you take as many pictures as you need to find the one you want for your photo ID.
Photo validation. Our programme checks the photo you've sent us to make sure it meets the requirements, resizing and removing the background to fit them.
Promise of success. If your photo gets rejected, we'll refund you at twice the price you paid.
See for yourself why thousands of users have already trusted our service and get your own student ID card photos in seconds.
Once you have your Student ID card photo, all of these cards, and more, open up to you. Just pick the right card for you, then apply. From there, the world's your oyster.
FAQs
How do I get a Student ID card?
After enrolling at your institution, you can qualify for a student ID card. Many institutions have their own ID cards, which you can send off for once your place is confirmed, and there are a large number of third-party institutions that offer their own cards. All you'll need in most cases to qualify is proof of study and proof of your date of birth, usually a passport or birth certificate. After that, you'll just need a passport photo to print or upload, and you're ready to go.
What is a college Student ID card?
A college student ID is a card that confirms your status as a student, as well as your enrollment at a given institution. The card carries your full name, your student ID number and an ID photo. The card can give you eligibility for student discounts and grant you access to your institution's buildings.
What is a valid Student ID card?
A valid student ID confirms that you are studying at a specific academic school or college, having enrolled and paid any fees.
How big is a Student ID card?
The most common size for ID cards is 3.375" x 2.125", with the photos varying between 300 x 300 px and 900 x 1200 px. Check your institution's website for guidance.
Does my Student ID card have to be renewed?
Most school or University student IDs last until you graduate. Third-party cards, however, may require regular renewal. The ISIC cards, for example, only last for one academic year.
Is my Student ID card free?
Your University Student ID card and some third-party cards are free. However, some may require payment, ISIC being an example.
Sources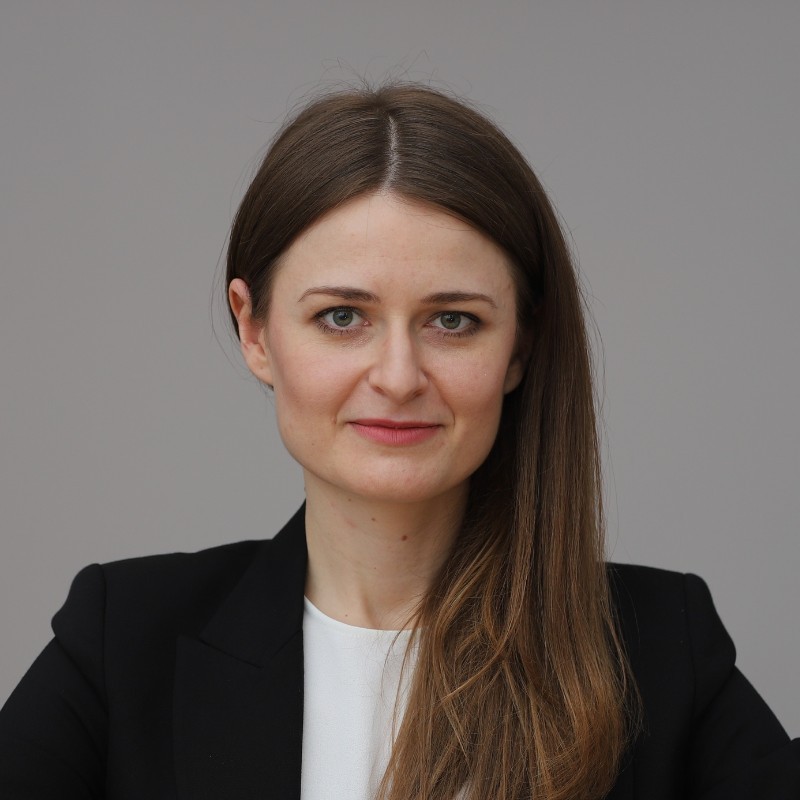 Karolina's passion for law, technology and photography led her to PhotoAiD S.A., where for the past 3 years she has been an expert in the implementation of passport photo compliance procedures in +80 countries around the world.