Everyone who started studying or is planning to study, sooner or later, will get a student ID card. It is an official student identification card that can be used both on-campus and at local businesses to prove identity.
Just like other identification documents, it is necessary to have a picture on the student ID card. Getting one can sometimes be an expensive and lengthy process. This is why this article will explain how to take the right photo for your student ID card to make it fast and simple as well as for free!
When do you get a student ID card?
Depending on the country, teaching institutions are obligated to provide their students with student cards. To be eligible for a student ID card, you should be a full-time student at school, college or university for a certain period of time.
The student identification card entitles its holder to many discounts and benefits, some of them are as following:
cheaper public transport
cheaper regional or sometimes national transport (up 50% off for train tickets)
discounts on entertainment (events, such as concerts, fete, fairs, etc.)
discounted drinks and food in cafes, pubs, bars or sometimes free ones at events
discounted clothing in many popular and trendy shops
cheaper travel and accommodations
bookstore discounts
It is important to know that not all student ID cards work in the same way and not all are acceptable internationally. It might be used as proof of your identity when it is required, for example, when proving your age to people but not usually while travelling. Especially, when taking a trip abroad, you should most often have a passport and/or sometimes a visa.
Like this article and want to know more? Check these out:
How to get a student ID card?
Student ID cards are crucial when it comes to identifying and tracking individuals within organizations and academic institutions. If you are seeking the ISIC Card photo (International Student Identity Card) the process is described below:
You can apply for an ISIC card by calling the STA travel agent: 1-800-223-7986 (toll-free), apply for an ISIC card online, or through your nearest ISIC issuing office. Many institution registrars or international education (study abroad) offices issue ISICs. If your campus does not have an ISIC card issuer, it is better to apply online because it is a much easier process.
Submit one passport-size photo in a size of 2×2 inches.
Collect the required documents, among others a proof of your student status (it can be a driving license, passport, state-issued identification or birth certificate). You can either email them to the officials or upload them while filling the online form.
Pay the fees of $25 if applying by mail, plus $3 for shipping. If applying online, have your credit/debit card ready.
Wait for a response!
Where to get a student ID card?
The form of applying determines where and how you will get your student card. If you are applying for the International Student Identity Card you have to send your documents to this address:
STA Travel, INC. National Call Center, ID card Department, 585 N Juniper Drive, Suite 250; Chandler, AZ 85226
If you applied online, you have to wait until the ISIC card arrives. Standard delivery will take up to 15 working days. You can choose to receive your student ID card quicker by paying additional costs of $15.
Student ID card replacement
According to the way of applying for your student identification document, the process of replacing your IDs might be different. If you lost or damaged your student card, you have to obtain a new one. The university authorities or deanery will help you with getting a new one, usually for an extra cost. Regarding the ISIC Student Identity Cards, they are usually valid for up to 16 months, after which you will need to renew them.
Student ID card photo
The photograph to an identity document is one of the most important things that must be included in the application process. However, the photo has to meet some requirements to fit the student ID card, such as correct dimensions. For the ISIC the right size is 2×2 inches, a passport-size photograph with a name printed in ink on the back. It also has to have the right background colour and be positioned well in the whole picture frame.
Here are the general student IDs photo specifications:
has to be a recent photo showing your current appearance
taken against a plain background
show the candidate full-face facing towards the camera
the head and shoulders should be visible in the picture and cover about 80% of the photo
with no other people or objects in the background
show the student in the centre of the picture
no patterns, shadows or glares on the applicant's face or in the background
if glasses are worn, make sure that eyes with pupils are clearly visible and there are no glares or reflections in the lenses
any head coverings should not be worn unless for religious reasons
sunglasses and tinted glasses are forbidden
do not submit a photo with a red-eye effect
an inappropriate photograph or cut from the bigger photo is not allowed and will cause your photo rejection
Be aware that any altered or beautified images are not going to be approved. To avoid photo refusal, use proven services, and have a 100% guarantee of acceptance!
Student ID Photo Creator
Are you looking for a fast and convenient way of obtaining the right Student ID card photo?
Use Passport Photo Online service which creates photos not only for student cards but also passports, driving licences, visas and many more documents! You may use our online photo tool to capture the appropriate photo for hundreds of identities, travel, and other types of documents no matter where you are in the world! They all are verified by the AI system which checks the photo validity and marks it as correct or incorrect.
Besides the artificial intelligence tools, the photo maker works similarly to an online photo booth. Taking photos in a traditional photo booth may take longer and need more effort. You can save time by doing it from your home! The process is very simple, you just need to upload your ready picture and the photo creator will check if it has the right size and adjust to the frame. Also, it will change the background colour to the correct one which fits with the official photo requirements.
It is necessary to follow these photo guidelines while taking photos for your student identification card. Then, you are ready to take the right photo and download it from our website or app. You can print it at your local store or if you prefer, you can have your photographs sent to your home address within a few days.
Passport Photo Online is a service that will provide students with a perfect photo for their student ID card!
Student ID card background images
Obtaining the perfect, unity background might be difficult in the home environment. The lighting can be also problematic as it is better to take photos for documents with daylight. The flash lamp often causes red-eyes so if you are not a professional photographer and you do not have a photo studio at your disposal, use an online service – the simpler option!
To take the perfect photo for your student ID card, you do not have to leave your house at all! Even if you have a problem with obtaining the right background, you can also use the Passport Photo Online app or website which works like a background removal that eliminates all patterns and shadows, allowing you to change the colour of your background instantly! You'll get a photo with the right plain background for your document!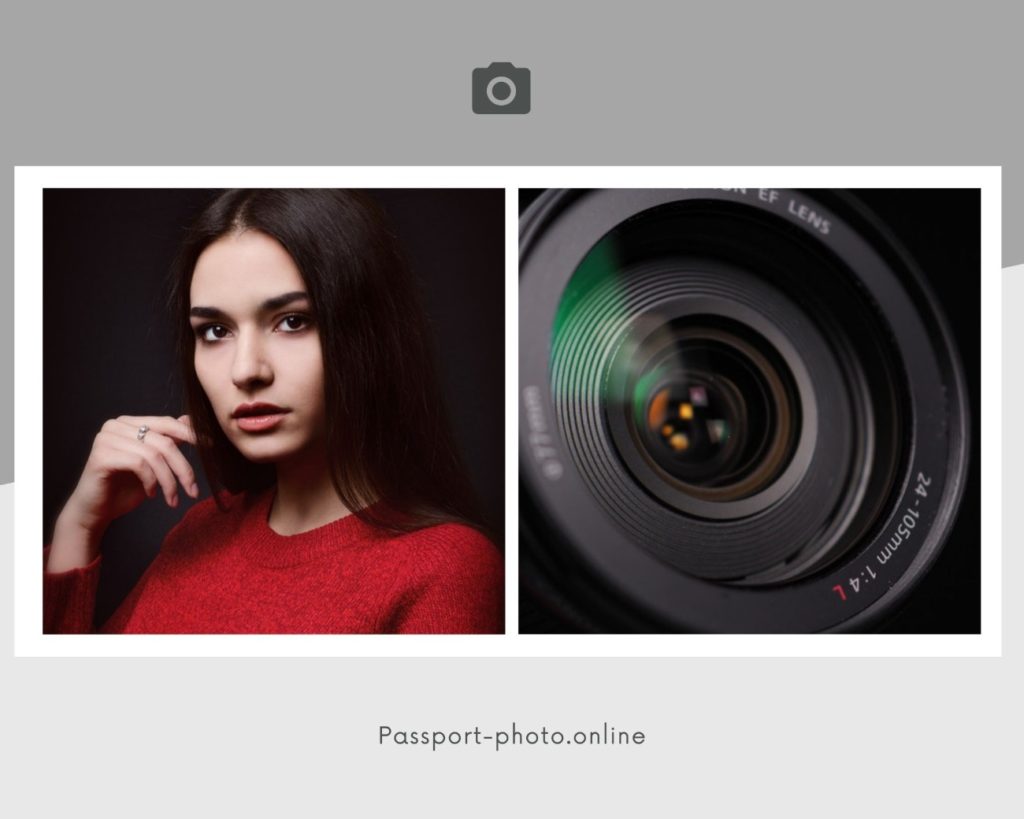 A student ID card – wrap up
Depending on the country you are going to study in, the rules for obtaining your student ID card might vary. Make sure you check the requirements on the official websites and the same goes for student IDs photos.
If you are going to study in the United States and you need a US student ID card, It is essential that you have some type of photo identification. If you don't have a valid ID, you won't be able to accomplish a lot of things, including many you'll need to get through school. Remember you have to be a student to meet the eligibility requirements for any teaching institution.
To have a valid ID it is important to have a current photograph. Do not stress about your photo, just use our Student ID card photo creator to obtain the correct picture for your document. If something doesn't seem right, you will be asked to upload a new photograph. When you use our photo service, you can be sure that your photographs will be accepted! If your photo is rejected (which happens very rarely), you will receive a refund and the option to take another photograph for free.
Sources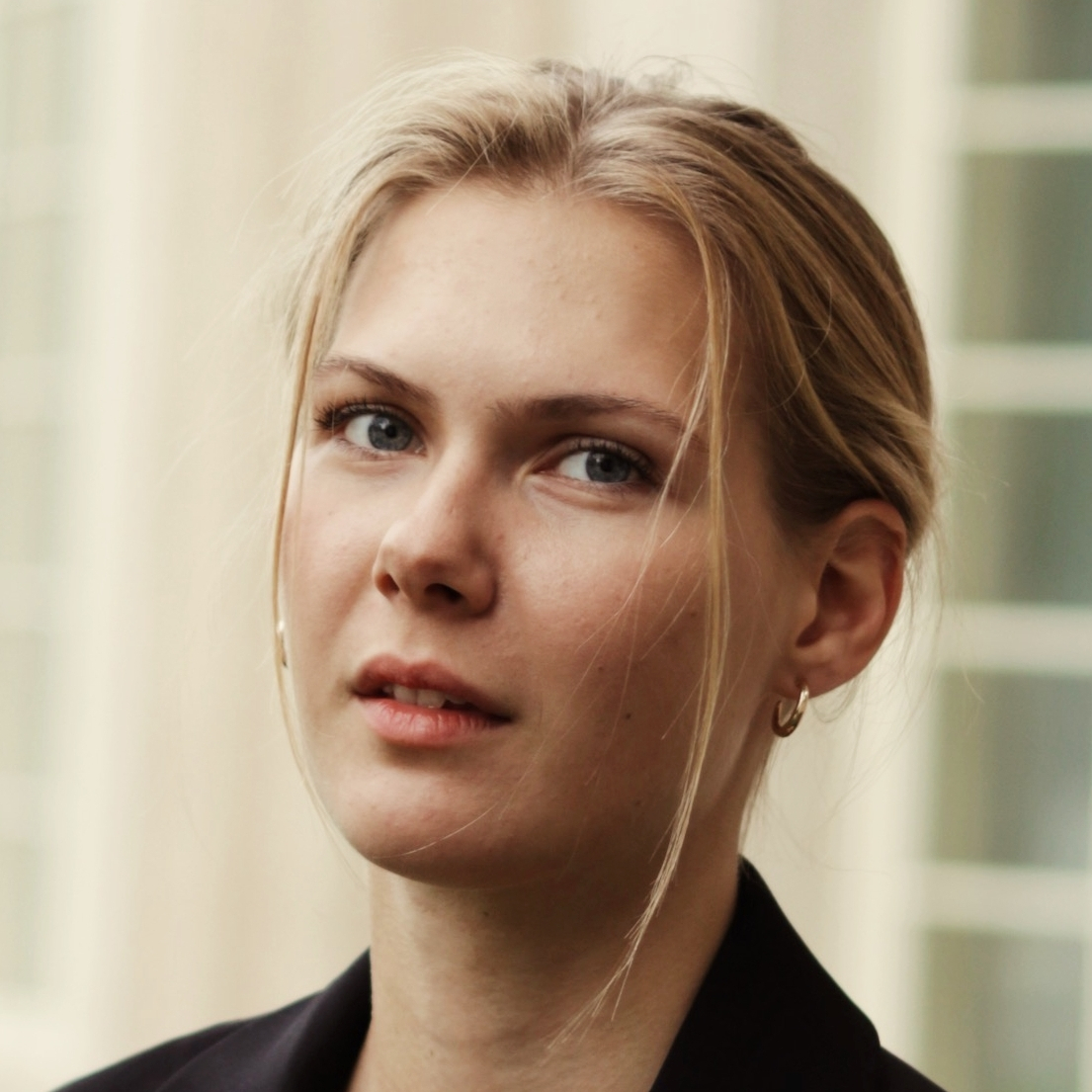 Justyna graduated from journalism and social communications at the University of Lower Silesia. She is an avid journalist with passion for travels and sport, being also a professional athlete for the past 8 years. Justyna is the author of articles concerning biometric photography.