You will have heard a lot of times about the student ID card, and no doubt many of your friends will have one. On the contrary, you have resigned yourself all this time to going through the necessary steps to get your student ID card, which is quite quick and easy. You know what? If you haven't done it until now, it's because you have no idea of its benefits.
The benefits of a student ID card are innumerable. Find all the information you were looking for and discover what you can do with a student ID card, as well as the different types of student ID cards and much more.
What is a student ID card?
A student card allows its beneficiary to be recognized as a student, which entitles him/her to benefit from the numerous advantages offered not only on the university campus but also in the different stores with student ID card discounts. This card usually contains the beneficiary's personal data, as well as a photo for identification purposes.
Consider that there exist different types of student ID cards depending on the academic institution you are attending. Moreover, students must be aware that student identification cards are not usually accepted internationally, though they can additionally apply for an international ID student card. Further information about international ID student cards will be provided in this article.
How to get a student ID card? As a general rule, a student receives his student card as soon as he enrolls in a course. Therefore, it is the academic institution that is responsible for providing its students with a student card, which they will receive shortly after admission. In this way, students will be entitled to access the various academic services provided by the institution specifically for them, such as access to the library or educational materials among many other student ID card benefits.
Even so, we advise our readers to inquire whether their respective academic institution processes the student card automatically, as their application may be required. Also, be sure to get your student card, as not all universities will send it directly to your home address, but will leave it for you to pick up at the educational facilities.
In many cases, you will often be required to provide a passport-style photo for issuance, which will include your student ID card and serve as identification. In case you would like to get a student ID photo completely free of charge, we recommend you to use Passport Photo Online. This online photo editor allows its users to take the perfect photo for student ID applications. Depending on the academic institution, the measurements may differ, so we offer the possibility to get a passport photo in any size.
What is certain is that, like any passport photo, your photo must:
be of high quality.
taken on a plain, white background.
taken in the last 6 months.
Blurrings, shadows, red-eye effect or any other flaws can invalidate your picture.
you must look straight into the camera, with your eyes wide open, your mouth closed and adopting a neutral facial expression.
wear casual clothing. It is not allowed to cover your head, use glasses unless this is due to medical reasons, or wear big-size earrings, piercings, necklaces or any other extravagant complement.
Passport Photo Online's AI system can detect any mistakes, so your photo will meet all the requirements. Moreover, you can take the photo wherever you want. The app will take care of erasing the background on which you took your photo, turning it into a plain white background.
Below we will talk about the many advantages of having a student card – don't miss it!
Like this article and want to know more? Check these out:
Benefits of ID student card
With your student card, you can benefit from a lot of advantages, not only from an academic point of view. You will also get discounts on cultural events, historical visits or stores of all kinds.
As commented previously, student cards differ from one another, as do the agreements established between the academic institutions, the city council and the various private services. Nevertheless, obtaining a student ID card is always beneficial, as you will be able to obtain a lot of discounts and free access to many facilities, regardless of the student ID card you hold.
We highly recommend issuing a student ID card as you can save a lot of money during the years that you will be part of this academic institution. If you obtain a student ID card, you will be free to access the book lending system, the university's online repository, get discounts on lunch, or benefit from all the local agreements established between your academic institution and the different public and even private services in your town or region.
What discounts do you get with a student ID card?
Above we present a list of places or services which you can get a discount for or even be exempt from paying if holding a ID student card:
Tourist guides
Museums
Cafés, bars and restaurants (25% off discount with Domino's Pizza, special offers at Subway)
Accommodation reservations
Public transport, bus reservations, short-distance and long-distance trains (discounts with VIA Rail, 20% off with National Express, 15% off discount with ALSA)
Flight tickets (discount of up to 15% with Emirates, 5% off discount with Omio, up to 20% discount with Qatar Airways).
Entertainment: cinema, theatre, concerts, festivals, etc. (students usually pay less everywhere)
Clothing stores (10% off discount with ASOS)
Bookstores
Bank accounts (banks such as HSBC, Santander, Barclays, RBS, or NatWest offer attractive incentives to students, apart from removing the maintenance fee)
Sport & fitness centres (reduced gym membership with Fitness Hut)
Computers and electronic equipment (up to 20% off discount with Lenovo or ever-changing discounts with Apple or Samsung)
Streaming platforms (50% off Premium Spotify)
International student ID card
The only drawback to the student card is that you will not be able to benefit from the same advantages once you are outside your region. It is true that on many occasions our student card will be useful in the same way, because – despite being from a foreign academic institution – it identifies us as students, so there will be no problem getting a discount.
However, we strongly recommend that all students, especially those who plan to change their country of study, apply for an international student ID card, so they can enjoy numerous discounts or advantages abroad.
An ISIC Card will identify you as a student wherever you go. It is a document recognized by UNESCO, so it helps you enjoy special benefits and services all over the world.
This is the only internationally recognized Student ID Card and, from my experience, I can say that you could never imagine the number of discounts and advantages to take into account once you obtain your card. I have lived in Poland, where I was able to get my transport pass for less than half the price of any other Polish citizen. I have traveled in England and Germany, where I spent the whole day using my ISIC card – 20% discounts on clothes, food or free access to museums.
Furthermore, getting your ISIC card is much easier than you think, as they have numerous customer service points as well as you can apply online. The only thing you have to keep in mind is that you will have to present certain documentation when you apply for your ISIC card, as well as a valid passport photo complying with the different requirements.
Get your ISIC card photo in a minute and avoid wasting your time and money. We guarantee that the photo will be valid or your money will be refunded. Passport Photo Online is a completely reliable and internationally recognized service.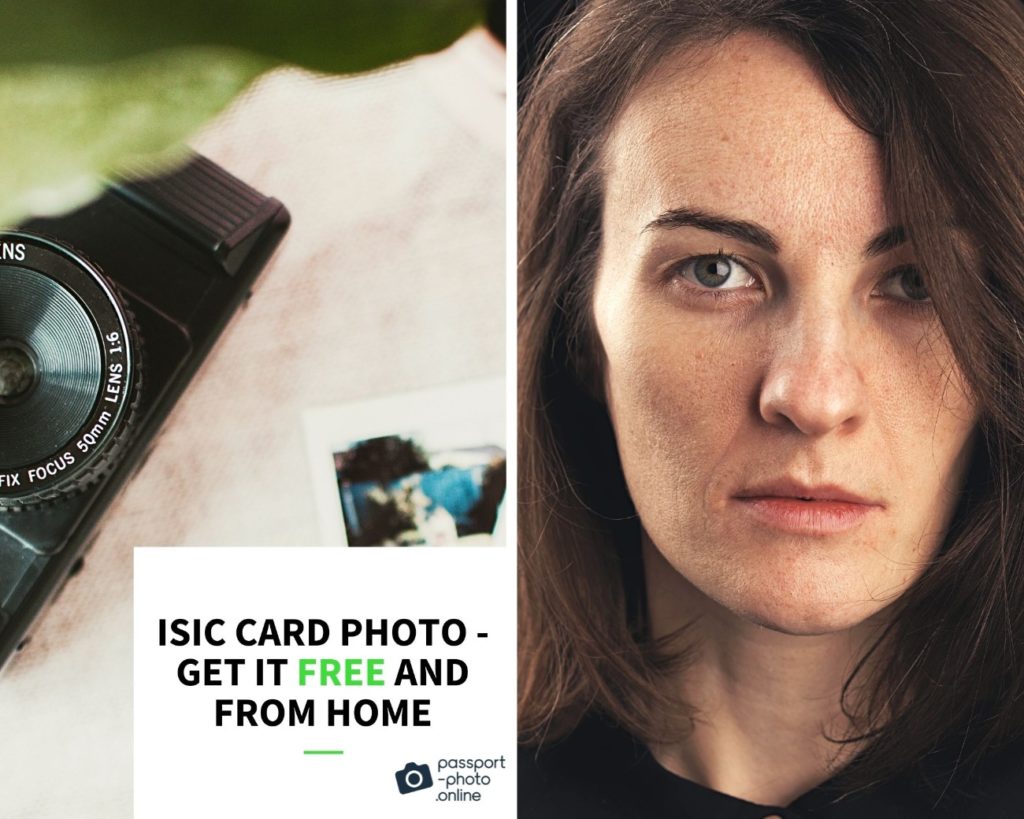 Student ID card – Is it worth it?
After reviewing the various advantages of having a student card, whether international or not, we can conclude that obtaining a student card is definitely advisable. Although owning a student card is not advisable, we would rather say mandatory!
Do you really intend to keep spending money for no reason? With your student ID card, you could save hundreds of dollars a year, save some money for a future plan, new university studies or simply spend it on the weekend with your friends.
In fact, you should have one to access and enjoy the various services your university makes available to students. Not only will you save money, but it will make your academic experience as comfortable as possible, giving you access to learning resources and materials.
However, please note that this card will only serve to identify you as a student for discounts and other benefits, but you cannot carry your student card as identification only. You must carry with you an official identity document such as an ID card or passport. For example, you cannot use your student ID card for flights under any circumstances. If you plan to travel soon, you should bring your valid passport with you to the airport.
Follow our advice and get your student ID card as soon as possible. It will only take you a few minutes to complete the necessary procedures. Once you are done, you will be able to enjoy all the advantages we have mentioned for years to come. The student card will be valid as long as you remain part of the academic institution.
If your passport has expired, you will need a photo to renew it. You can also get it from Passport Photo Online, as well as any other photo for official documents, not only for the United States. For example, get a photo for a driver's license, a photo for a visa, or a photo for an ID card with this amazing online photo editor.
Sources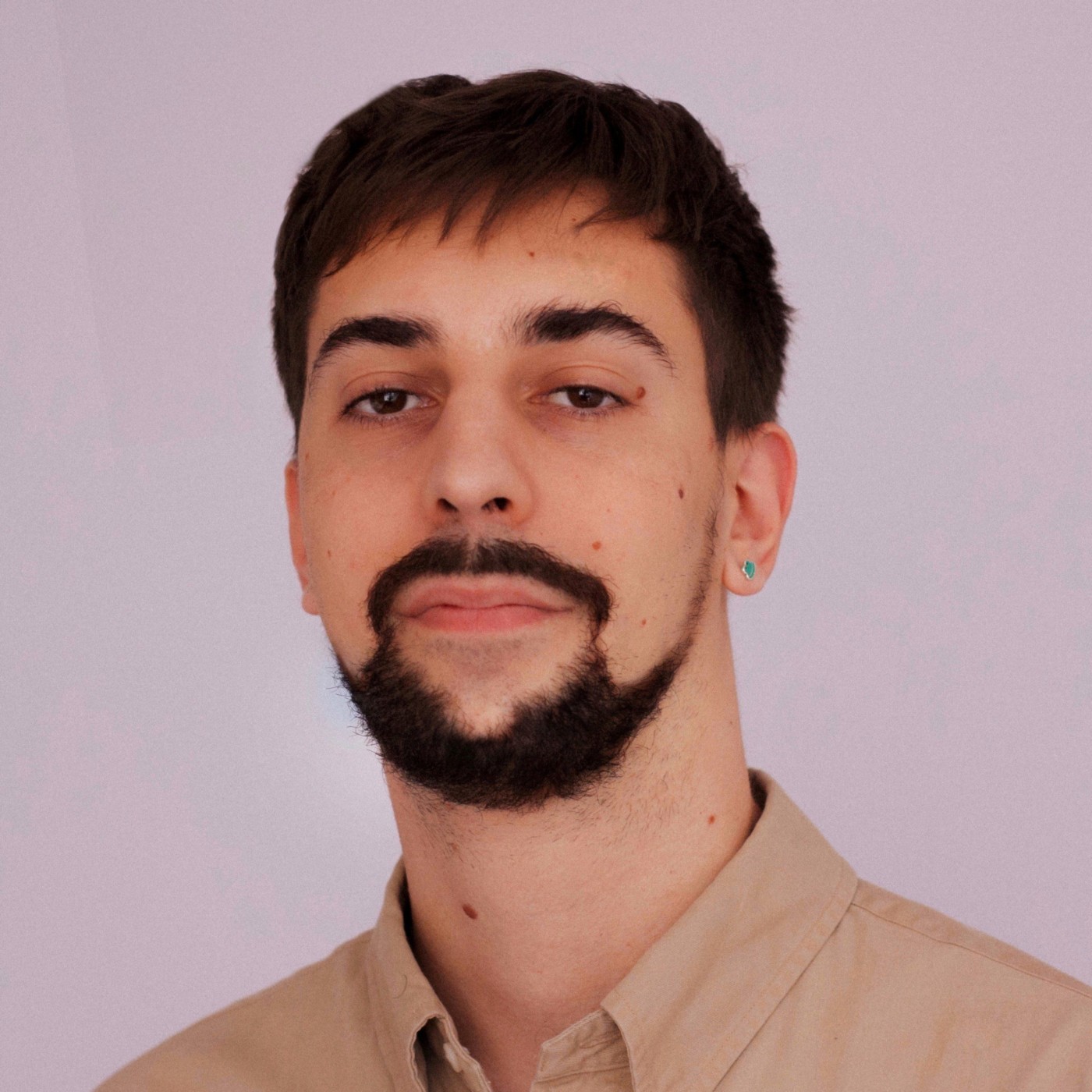 Alejandro Martín Gallardo, has a deep understanding of biometric photography. He uses his storytelling and copywriting skills to create content that breaks down the process of taking biometric photos for identity documents into digestible bits. Alejandro's love for travel has made him realize the value of accurate biometric photos in facilitating smooth journeys.