A staple of the British high street since 1983, Snappy Snaps started primarily developing personal photographs. Now, though their 130 branches have since expanded to offer a host of other photographic services. Snappy Snaps branches can print a set of passport photos for you if you are applying on paper, or give you a code for digital passport photos if you are applying online. They have all types of passport applications covered.
This handy guide will reveal Snappy Snaps passport photo prices, as well as the process you need to follow to use their services. These can include photo restoration, commercial and business photos and, of course, the taking and development of passport and visa photos. In addition, it will give you a handy trick to save even more money…
We will guide you through:
Snappy Snaps prices – passport photo UK
Snappy Snaps have been in the passport photo business for nearly four decades, and they have amassed multiple options for biometric photography in that time.
Their commitment to fast delivery and high quality makes them a good choice if you're looking for your next passport photo. Read on for a list of Snappy Snaps passport photo prices, covering all the different options they have available to their customers.
UK passport photo cost
Need new photos for your UK passports? Look no further! Many Snappy Snaps branches have facilities for taking photos for UK passports, and, with their digital passport photo codes, it's easier than ever to do so.
As Snappy Snaps is a franchise, individual franchisees have a degree of control over pricing. This means that the price of passport photos can vary shop-to-shop, between around £9.99 and £15.00. Be sure to check the local branch via the Snappy Snaps website to establish the price.
Baby passport photo cost
If you're planning on taking baby passport photos, Snappy Snaps can handle that, too! Snappy Snaps stores offer a relaxing environment that is perfect for taking passport photos for children.
It costs the same as an adult passport photo, too. Just check in advance to make sure the local branch is set up for taking baby passport photos.
51 x 51mm visa photo cost
As well as the standard passport photo size for the UK (35 x 45mm), Snappy Snaps also offer a 51 x 51 mm US passport size photo, which is perfect for many visas!
As with the UK passport photo, the price for visa photos will vary by branch, but tends to be between £12.99 and £20.00. Remember to check the website to establish the price in advance.
International passport photos
Snappy Snaps aren't limited to UK passport photos. They are more than happy to accommodate international passport photos too. Their extremely helpful photographers have access to all the passport regulations for individual countries, so they'll be able to help with whatever you need.
Prices will vary depending on the branch you choose and the size of the photo.
Looking for more tips to get that perfect passport photo? Try reading our other articles:
Snappy Snaps passport photos⁠—how it works
If you're interested in using Snappy Snaps for your new passport pictures, here's a handy guide to the process, that will take you through every aspect of using Snappy Snaps, to make sure you're well-informed before you go in.
Checks before you go
Before you go in, you will need to establish what time your local branch opens and closes. Much like the prices of photos, the opening hours of Snappy Snaps branches will vary. Broadly speaking, the opening times are between 9:00 and 10:00 and the closing times are between 17:00 and 18:00.
You will also need to establish which of your local branches has the facilities to take passport photos, information that can be readily obtained from the Snappy Snaps website. Finally, it's a good idea to make sure you're aware of the prices at your chosen branch.
Once you get there
Once you're ready, you don't even need to book! Just go in and ask to have your new passport photo taken. The staff are all trained to carry out the right procedures, and your photo will be checked to make sure it fits the requirements.
Once this is all ready, your photo will be printed out instantly, ready for you to take home and attach to your application!
What to do next
If you have printed photos, you need to enclose 2 (two) identical copies with your application form when you mail it to the passport office. The photos need to be loose, i.e, cut out of the reel, and must not be pinned to the application form, instead, they should be left free in the envelope.
If you are using digital photos, then you will be given a code by the workers at Snappy Snaps, granting you access to your images. When you come to fill out the online passport application form, there should be a box for you to input this code, attaching your passport photos to the form automatically.
When you send it in, the passport office will be able to access these pictures and use them for your new passport!
Requirements you need to follow
When working with Snappy Snaps for your passport photos, particularly if you are developing one that you've taken yourself, you must remember that there are a set of stringent regulations that you need to follow in order to make an acceptable photo for your application.
The UK passport photo guidelines include, but are not limited to:
You need to maintain a neutral facial expression – that means you need to avoid smiling or frowning and keep your mouth closed.
The photo needs to be a close-up of your head and shoulders, with the entirety of your face visible. It must also be taken from the front, with your head and torso directly facing the camera.
Make sure you avoid casting shadows across the face or shoulders of the photo's subject. You should also ensure that there are no shadows present in the background. If possible, take the photo near a source of even, natural light, to ensure the lighting is perfect.
The photo needs to be taken against a plain background, white or off-white in colour.
You should avoid wearing any form of head covering unless you are doing so for religious or medical reasons.
Your eyes need to be open, and plainly visible. You should avoid wearing sunglasses or any other form of tinted glasses, as these will obscure your eyes. Glasses worn for medical reasons are acceptable, provided you make sure that the frames do not cover your eyes, and that there is no glare from the lenses.
The photo needs to be recent, with the guidelines specifying a photo that has been taken within the last six months.
The photo needs to be original, as opposed to a scanned copy, or a crop from an existing photo.
How to save on Snappy Snaps photo printing prices
There is a handy life hack anyone can use to get passport photos printed at Snappy Snaps more easily. This can also bring the price paid in-branch down even as low as 10-60p!
All users need to do is upload a photo to Passport Photo Online's website or app. The AI tool will edit it to the relevant passport photo requirements, producing an inch-perfect template reel of 4 (four) passport photos.
This template can be sent directly to any email address, ready to send/take to Snappy Snaps. Simply develop a postcard-size photo (4 x 6 inches), and the user will have a perfect passport photo reel, all for 10-60 (depending on the branch).
For more details, check out this page on Snappy Snaps passport photos.
Snappy Snaps and Passport Photo Online – a match made in heaven!
Want to make getting a passport photo printed at Snappy Snaps even easier? Want a greater guarantee that the authorities will accept a passport photo? If so, simply use Passport Photo Online!
Passport Photo Online is an online application that assesses and reformats any user's photos to fit the official specifications. We then prepare the new biometric photo as a template, made following the guidelines. We can then send a reel with 4 (four) identical pictures to any email inbox.
Using this template with the handy life hack mentioned above will get any document photo printed at Snappy Snaps quickly and easily!
Over 1 million satisfied customers agree that Passport Photo Online can solve any passport photo headache. For example:
A compliant passport photo is the most critical part of a passport application. Passport Photo Online's AI checker has all the official guidelines on file. This means we know exactly what to look for in a perfect passport photo, so we can guarantee our images will be accepted.
The digital age makes it easy for people to make their passport applications online. Getting a digital passport photo to match can sometimes be challenging, though. Passport Photo Online offers every customer the choice of a digital image or a printed copy.
Getting to a photo shop can take time and effort. Imagine taking the time to get to a local Snappy Snaps branch to discover that it has closed. Luckily, Passport Photo Online's internet-based app is open 24/7, wherever the user needs it.
Sometimes, we don't get a good photo the first time, which can mean paying more in-store. That's why Passport Photo Online can offer unlimited free retries. Even if it takes 1,000 tries, our customers always walk away with a photo they love.
Taking passport photos of babies can be particularly tricky. Babies will easily get distracted or become uncomfortable–not ideal when taking a passport photo in public. With Passport Photo Online, parents can take their child's picture at home in a familiar environment (unlimited retries can't hurt, too).
For those worried about accessibility, taking a passport photo from home with Passport Photo Online is a great option.
No one likes paying for a passport photo that then gets rejected. That's why we're so proud of our AI system. On the rare occasions a photo we edited gets rejected, we refund our customers double what they paid. Never lose money on a passport photo again!
Summing up
There you have it – the process of getting your passport photo taken with Snappy Snaps made easy. Made a lot cheaper, too, with the addition of Passport Photo On-line's handy trick. Follow our guidelines, and you'll be spending a lot less on your travel document photos in the future. Everyone likes to save money!
Once your new photos are ready, all you need to do is add them to your application and send them on their way. Soon, you'll have your documents ready, so you can travel with confidence.
Snappy Snaps passport photo: FAQ
Read through the following questions to find more information about Snappy Snaps passport photos, locations and pricing.
Do Snappy Snaps take passport photos?
Yes! Snappy Snaps can take UK and US passport photos for adults and babies, with passport photos for other countries available on request. Not all branches offer this service, though, so be sure to research and make sure that your local branch does.
How much do passport photos cost at Snappy Snaps?
Snappy Snaps is a franchise, which means that every individual branch has a degree of autonomy in how much they charge for their photos. Broadly speaking, though, UK passport photos range in price between £9.99 and £15.00, while US passport size photos range in price between £12.99 and £20.00.
Does Snappy Snaps do digital passport photos?
Yes, Snappy Snaps offer digital passport photos. Upon request, you will be granted a code to attach to any passport photo application, making it quick and easy to prepare an online application.
Is Snappy Snaps open for passport photos?
Yes, Snappy Snaps is open for passport photos. There are strict hygiene and social distancing regulations in place in all branches, but all services should still be available.
Snappy Snaps baby passport photo–can I get one?
Yes, you can. Snappy Snaps is experienced in taking baby passport photos of even its youngest customers. Be sure to inquire ahead of time to see if your chosen location offers baby passport photo service.
Snappy Snaps photo printing prices–how much?
£0.20 – £0.55 for a single 4" x 6" print. Prices vary depending on location and print size. One standard 4 by 6-inch print can range from 20p to 55p depending on the branch's location in the UK.
Where can I find Snappy Snaps in Cardiff?
The closest Snappy Snaps location to Cardiff is the Bristol branch at 59 Union Street, BS1 2DU, England.
Does Snappy Snaps provide photo codes?
Yes, it does. Snappy Snaps provides customers with digital photo codes for their online UK passport applications and renewals. 
Does Snappy Snaps offer US passport photo service?
Yes, it does. Snappy Snaps offers US passport photos as well as visa photos for many countries around the world. US passport photos vary between £12.99 and £20.00 (depending on the branch's location).
Sources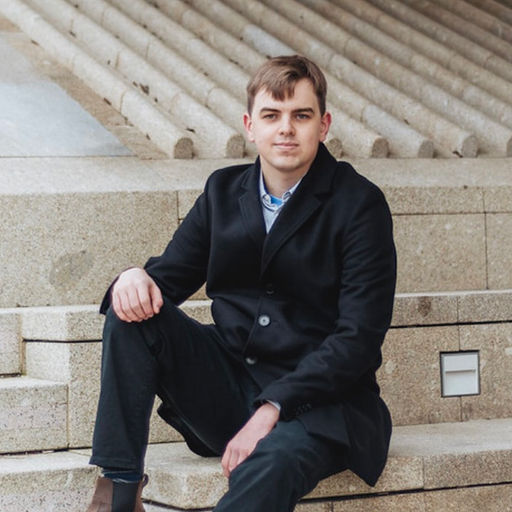 Having graduated with a History degree from the University of Birmingham, Sam has proven writing experience in biometric photography articles, marketing and events. Born in the UK, he has travelled extensively both nationally and internationally. In his spare time, he enjoys reading, cycling and skateboarding.