The Transit visa requires its holder to make a connection in a foreign airport or cross through a foreign country. An airport transit visa allows a traveller to pass through the international zone of an airport, without entering the country's territory. A UK Transit visa enables its holder to transit through the UK to reach their destination country. This visa is only for non-EEA and non-Swiss nationals.
In this article, you will find out everything you need to know about the UK transit visa so keep reading below.
Who Needs a UK Transit Visa?
There a few reasons why you might need a UK Transit Visa, that is when you will be:
changing flights in the UK on your way to another country.
going through UK border control, for instance, to check in your luggage for a connecting flight.
leaving the UK within 48 hours.
You are a UK Transit Visa-exempt if you have:
EEA family permit
UK Standard Visitor visa
Home Office travel document, for example, you're a refugee or stateless person
UK Marriage Visitor visa
UK Transit Visa Types
There are two UK Transit Visa types:
UK Direct Airside Transit Visa – required to apply if you change flights in the UK on the way to your destination country, but not going through border control. Bear in mind that if your destination country is Ireland, Channel Island or the Isle of Man, you will need to apply for another type of visitor visa.
UK Visitor in Transit Visa – you need to apply for this one if you are transiting through UK border control, to check your luggage for a connecting flight, etc.
Going abroad and need a visa? Check out our other articles for more guidance:
How to Apply for a UK Transit Visa?
Applying for a UK Transit Visa requires completing some procedures, which are listed below;
Check which type of UK transit visa you need to apply for – this depends on whether you will be going through the border control or not.
Check where you need to apply – this could be a UK embassy or a visa application centre in your country.
Collect the required documents (check below).
Complete the online application form – available online at the official website of the UK government.
Make a visa appointment.
Go on your appointment where you will have your biometric information, such as fingerprints and photograph taken.
The decision about your application should be known within 3 weeks of your appointment.
Required Documents for UK Transit Visa
The main UK transit visa required documents are as follows:
Valid passport
Evidence that you are allowed to enter the country you are travelling to (e.g. residence permit, green card, valid visa)
Proof on your onward journey (e.g. printed tickets, confirmation from a travel agent, a flight booking email)
Compared with other UK Visas, there are fewer documents required for a UK Transit Visa. Bear in mind that depending on your country of residence and your current situation you will be asked to submit a few additional documents.
UK Transit Visa Fees
There may be slight differences in the visa costs, depending on which country you are in. However, when applying for a UK Direct Airside Transit Visa (DATV) you will need to pay a fee of £35 and when applying for a UK Visitor in Transit visa you will need to pay a fee of £64.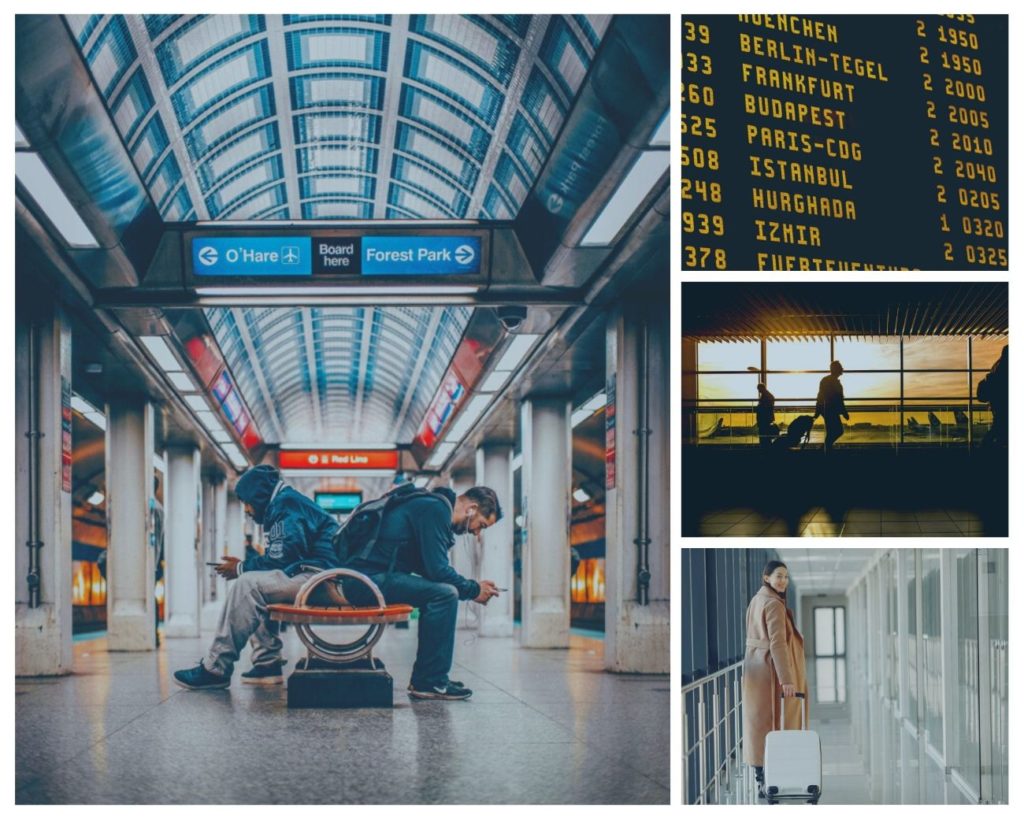 UK Short Stay Visa Photo Tool
It was mentioned above that one of the required documents for a UK visa is submitting biometric photographs. Biometric means they have to satisfy the biometric facial features while checking by authorities. Read all the official British requirements to find out what you can and what you cannot do, what to wear and how to pose while taking photos for documents.
If you already know the requirements, all you have to do is download the Photo Mobile App in the AppStore or Google Play or use Passport Photo Online website. Then, take a photo. Although, it can't be a selfie! Selfies are not allowed on biometric photos. We recommend either putting a tripod approximately 3 metres from the place you stand or asking a friend to take a photo of you. Finally, upload one photograph to the app or website after choosing the type of document you are applying for, e.g. UK Visa.
Now the photo tool will work for you! This means, it will edit your picture by changing the background colour, making it uniform without any patterns or shadows and resizing it so it meets the British Visa photo requirements. In addition, it verifies your shot, if it is marked correct you will receive your picture via email or post. Isn't that simple?
Save your time and money and have a 100 % guarantee of a correct photo which will be accepted by any institution you will send that to!
Sources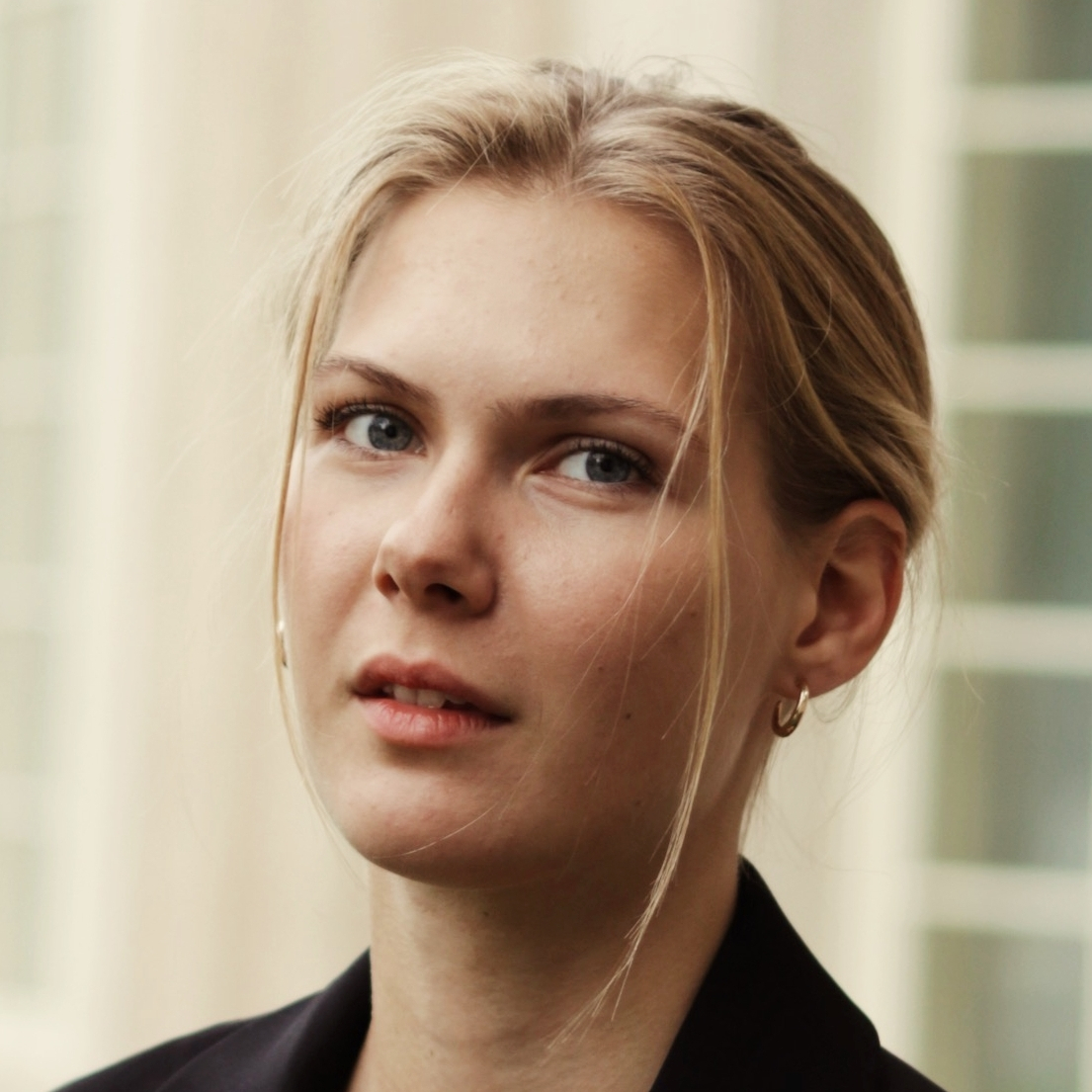 Justyna graduated from journalism and social communications at the University of Lower Silesia. She is an avid journalist with passion for travels and sport, being also a professional athlete for the past 8 years. Justyna is the author of articles concerning biometric photography.