Since the beginning of its inception, the United States has been a country of foreigners. Even those born in the U.S. come from foreign descents, whether it be Irish, Italian, Polish, Russian, and the list goes on.
According to statistics, approximately 17% of workers in the U.S. are foreign born. The U.S. immigration law is therefore designed in a way that acknowledges the fact that millions of people from all over the world enter and leave the country every year for various reasons.
One of those reasons is employment (both short and long term) and employment-based immigrant visas are a very attractive option in this case. By making it possible to obtain a Green Card through employment, the U.S. government offers many opportunities to skilled workers to enjoy numerous benefits, very often those enjoyed by U.S. citizens.
Foreign nationals who get hired by a U.S. based employer or those who demonstrate extraordinary ability (outstanding professors and researchers, employees with managerial or executive capacity, or anyone who would most likely greatly contribute to the United States) may be eligible for their prospective employer to sponsor their permanent residence petition.
A Green Card is a plastic card that includes its holder's name, photo, country of birth, sex, signature, fingerprint as well as other identifying information.
In this article you will learn:
Employment-based Green Card – the advantages
Becoming a lawful permanent resident of the U.S. through employment involves many valuable benefits. First of all, a work Green Card grants its holder permanent residence in the U.S. and allows him or her to live and work legally in the country.
When a person has a valid Green Card, they are not required to present any other document to prove their eligibility to work legally in the United States. Lawful permanent residents are also able to travel more freely in and out of the United States, sponsor family members (spouse or unmarried children) for a Green Card, or apply for federal education grants.
A Green Card also essentially paves the way for U.S. citizenship, as this type of permanent residence makes it possible to apply for U.S. citizenship after three or five years (the three-year minimum applies to those who are married to a U.S. citizen).
Related articles that may interest you:
Employment based Green Card – the disadvantages
As many benefits as the Green Card has, they are limited and don't extend to, for example, being able to vote in U.S. elections.
An employment-based immigrant is not protected from being deported to his or her home country.
The document also doesn't grant priority when it comes to sponsoring family members for permanent residence nor does it allow its holder to apply for citizenship on behalf of their children born outside of the United States.
These rights are enjoyed only by U.S. citizens, however, as it has been mentioned before, a Green Card opens doors for becoming a naturalized U.S. citizen.
The responsibilities
Being a lawful permanent resident of the U.S. also comes with responsibilities, such as having to file income tax returns and report income to the Internal Revenue Service (IRS). Another tremendously important responsibility is the obligation to register with the Selective Service (this applies to males between the ages of 18 and 25) and bear in mind that you may be called for duty in the case of a military conflict.
Who qualifies for an employment-based Green Card?
Foreign nationals of "exceptional ability" or those who qualify based on education (advanced degrees or relevant post secondary education) and work experience (skilled workers) are eligible to apply for a Green Card through employment, meaning that (in most cases) their U.S. based employer would be the one petitioning on their behalf.
Otherwise referred to as Employment-Based Visas (EB Visa), these Green Cards are divided into five categories:
EB-1 (Priority Workers) – notable professors and researchers, multinational executives and managers, and any other persons with "exceptional ability": qualified applicants who demonstrate exceptional ability and have achieved national or international acclaim in the arts, sciences, sports, or education. Individuals in some of these categories don't need to present a job offer from a U.S. employer, just proof of their achievements, such as winning an Academy or Grammy Award, for example. Others, however, including professors or executives, are obliged to submit evidence in the form of a valid job offer from an American employer (for instance, a position at a U.S. university or corporation that has operated for at least one year on U.S. soil).
EB-2 (Advanced Degree Holders) – persons who are required to hold a higher degree (an advanced degree) for their U.S. job, such as a master's or doctorate degree (or a bachelor's degree with applicable professional experience). This category includes exceptionally skilled professionals in the field of the arts, sciences, business, medicine, whose education and work experience would greatly benefit the U.S. economy, education, and the country's welfare in general. Some from this category may qualify for a National Interest Waiver, meaning that they can be exempted from the labor certification process and they can also self-petition and file Form I-140 with the USCIS (as opposed to having their employer do it on their behalf).
EB-3 (Skilled, unskilled, or professional workers) – this type of employment-based immigration falls into the "third-preference" category, which states that the individual must demonstrate relevant skills, education, and/or training in their field. These are the skilled or unskilled workers applying for jobs for which there are no qualified workers in the United States. Usually a bachelor's degree or its foreign equivalent degree is required for this category of workers.
EB-4 (Special workers/immigrants) – workers who fall under this category of Green Card are special immigrants and include media broadcasters, religious workers or ministers, Afghani and Iraqi translators and interpreters or Afghani and Iraqi nationals employed on behalf of the U.S. government, and U.S. Armed Forces members.
EB-5 (Investors) – this type of Green Card grants permanent residence to those who seek to invest money in a commercial U.S. enterprise and provide at least 10 full-time jobs to U.S. workers. These individuals must meet the capital investment requirements set forth by the United States Citizenship and Immigration Services (USCIS).
To sum up only some individuals from the EB-1 or the EB-2 categories may qualify for permanent residence through their employment without providing the USCIS with a job offer from a U.S. employer for example, someone seeking to enter the U.S. to attend an award ceremony or participate in a sports event based on their skills or those who qualify for National Interest Waivers.
Otherwise, the rest of the workers from categories EB-1 through EB-5 must demonstrate a relationship with a U.S. employer who is willing to hire them on the basis of their work experience, skills, and/or education.
Employment-based Green Card process
When a qualified applicant is sponsored by an employer in the U.S., they still must go through a meticulous Green Card application process.
Because employers must meet particular criteria to sponsor employees, your sponsor doesn't have to be the same employer where you are currently employed. You can change your job before you attempt to adjust status if your employer doesn't meet the sponsor eligibility requirements.
The time it takes to process an employment immigrant petition depends on many factors and differs from person to person according to the particular preference category they fall under and the country they come from. Generally, the processing time can take from several months to several years.
Below is a walkthrough of the specific steps that must be taken in order to apply for an EB immigrant visa (Green Card):
Step 1: Sponsor (employer) petition
The very first step of the employment immigrant petition process is for the potential employer to complete the Program for Electronic Review Management (PERM) labor certification. This is where the U.S. based employer must prove that the alien worker won't be taking a job away from a U.S. worker. This step is skipped by EB-1 applicants and EB-2 applicants who are eligible for a National Interest Waiver.
The date the labor certification is filed is called the priority date. For petitioners exempt from filing the PERM certification, their priority date is the date their I-140 form is filed.
Step 2: Form I-140 – Immigrant Petition for Alien Worker
The next step is for the employer to file the I-140 form that will testify that the applicant possesses the necessary skills for the job and that the employer is able to pay him or her the prevailing wage for their work. More information on this can be found on the U.S. Department of Labor website.
There are two types of processing services for Form I-140 regular processing and premium processing. The difference in time is enormous as the regular processing takes anywhere from six to nine months and the premium processing takes only 15 days. Since time is of utmost importance to employers, most of them choose the premium processing option.
The Department of State issues the Visa Bulletin every month, which shows the waiting times for the different types of visa categories, and helps determine how fast the application may be processed. The filing fee for Form I-140 is $700.
Some employment permanent resident applications may require the submission of Form I-864 (Affidavit of Support). However, this is required only when a U.S. citizen, U.S. national, or lawful permanent resident relative was the one filing the immigrant visa petition or this relative holds a significant ownership interest (exceeding five percent) in the entity filing the petition.
Step 3: Form I-485 – Adjustment of Status
Once Form I-140 has been processed, the next step is to file Form I-485 for an Adjustment of Status if you're applying from the U.S.
In case of applying from outside the U.S. the applicant must go through consular processing in their home country and have their application handled by the National Visa Center (NVC) as an Adjustment of Status is only possible when the foreign national is inside the United States.
Form I-485 usually takes the longest to process (an average of six months) and there's also a yearly limit to the amount of Green Cards that are issued every year for each country.
Countries with fewer Green Card applicants normally face a shorter waiting period compared to those with a higher number of applicants, for which the I-485 can take even up to a couple of years.
Every year 140,00 employment-based Green Cards are issued in the United States, however, only 7% of those can be issued for a single country. An individual may also apply for an Employment Authorization Document (EAD) while their application is pending. Information about the EAD is available at USCIS – Employment Authorization Document.
The filing fee for Form I-485 is $1140 with an additional biometrics fee of $85, if applicable. A filing fee calculator is available on the USCIS website.
Supporting documents
The following is a list of supplementary documentation to be provided with your immigrant petition, however, each individual case is different and it's best to consult an experienced immigration attorney to determine which specific information is required in your particular case.
There are many law offices out there that specialize in immigration law and provide immigration services that could assist you with your petition. Either way, you will have to submit extensive documentation as part of your immigration package:
two passport style photographs;
a copy of a government-issued I.D. card;
a copy of your birth certificate;
copy of Form I-797 (Approval or Receipt Notice) – unless Form I-140 and 1-485 are filed together;
form I-485 Supplement J – confirmation of a bonafide job offer;
copy of passport page with nonimmigrant visa (in some cases);
copy of passport page with parole stamp or admission (in some cases);
copy of Form I-94 (Arrival/Departure Record) OR copy of the CBP (Customs and Border Protection) parole stamp or admission on travel document (in some cases);
proof of having maintained lawful status since your arrival in the U.S.;
copy of a signed statement to confirm intention to work in the specified occupational field (if you're petitioning for yourself);
form I-693 (medical examination);
Step 4: Get your green card
As the I-485 application is the last step in the work green card process, after it has been approved by the USCIS you'll be eligible to finally get your employment-based Green Card.
Most applicants are also asked to attend an interview. At the interview, you will be asked questions about your previous and current employment, the type of work you will be performing in the United States, as well as your duties in the new job position.
Upon an approved petition and if everything goes smoothly, you will receive your green card in the mail within 2 (two) to 3 (three) weeks following the interview.
The green card will be valid for a period of 10 years and should be renewed immediately if it's already expired or is 6 (six) months before its expiration date.
If you're outside of the U.S., your application will be handled via consular processing and it may take longer to be completed.
Tips on how to take a passport-style photo for your Green Card application
As with all government-issued documents, the employment Green Card also requires a photo. This must be a passport-style photograph delivered along with the petition in two copies. These are the general requirements for the photo:
it should be in color;
your head's height should be between 1 and 1 ⅜ inches (from the bottom of the chin to the top of the head);
your expression must be neutral;
it can't be older than 6 (six) months;
it must be taken against a white background;
you must be facing the camera straight on;
no accessories such as headwear that would obscure your face are allowed in the photo (with the exception of medically necessary devices or head coverings worn for religious purposes).
The passport-style photo is that aspect of the employment immigrant application that can be done on a budget using some online tools.
An online photo maker such as Passport Photo Online can help you get a perfect biometric passport-style photo conveniently from home. The website has a very precise AI system that is designed to scan and check your photo to make sure the picture meets the necessary criteria, so you're always 100% guaranteed that your photo will be approved for the application you're submitting.
If, for whatever reason, your photo does get rejected by authorities, you'll be refunded twice the price you paid.
The service is easy to use and lets you take as many photos as you want, only asking you to pay for the final outcome. The app's AI system will conduct a verification of your photo, crop it to the desired size maintaining the correct resolution, and replace whatever background there is with a white one (the app can also remove some minor shadows from your photo).
You can either select to receive a digital copy of your photo or order a printout sent straight to your home, ready to be submitted with your application.
With all the other application forms and civil documents to be taken care of, at least this part of the Green Card petition process can be gotten out of the way fast, without having to leave your home.
Employment-based green card: FAQ
This section includes frequently asked questions related to an employment-based green card.
How long is an employment-based green card valid?
The employment green card is valid for 10 years, just like any other green card. After the 10-year period, it should be renewed and it's best to renew it 6 (six) months or more before its expiration date.
What happens if you quit your job after getting the green card?
Though after you are issued your green card you are free to quit your job and work for any employer you wish or not return to work, most immigration lawyers and professionals recommend that you do remain with the employer who sponsored your green card petition for a period of at least 180 days to show that your intentions were genuine.
Who can apply for an employment Green Card?
Many types of workers can try to apply for permanent status based on their employment and this includes skilled and unskilled workers, international organization employees, religious workers, individuals with advanced degrees that could benefit the U.S., outstanding professors and researchers, and other workers.
As long as you can prove that your educational background or work experience could be an asset to the United States and there are no qualified U.S. workers to fill your position, you have high chances of getting an employment green card.
How to get a Green Card through employment – final remarks
Applying for a Green Card based on employment is definitely not an easy process as it's costly, time-consuming, and involves filling out a lot of tedious paperwork. While it may be the right path for some qualified workers, you should definitely do extensive research and consult the appropriate immigration services to see if it's the right choice for you.
Remember that if you qualify for an employment Green Card and do decide to proceed with the application, you'll be entering the path to obtain U.S. citizenship, which is one of the most rewarding citizenships in the world, so it may be worth going above and beyond for it.
RELATED READING: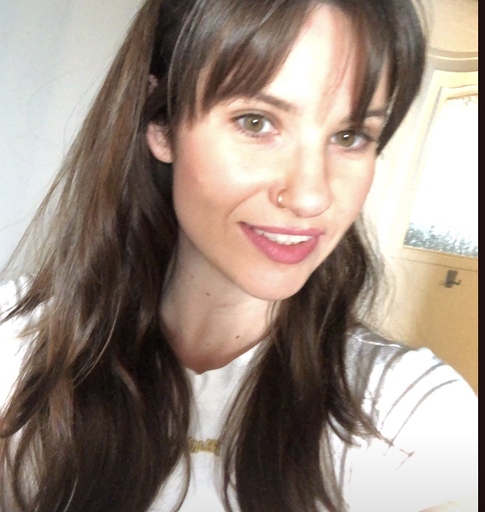 Magda is an art & travel expert who is passionate about all things late-Victorian, history, languages, casa museos, Spain, and food illustration. She is a specialist in the field of biometric photography. Magda also loves reading, creative writing, and hanging out with her three cats.