Over 151 million valid biometric passports are currently in circulation in the United States, according to the U.S. Department of State.
In this article, readers will learn how a biometric passport works, its benefits and properties, as well as how to get fully government-compliant pictures for a biometric passport with Passport Photo Online, an app featured in National Geographic or Forbes.
Here you will find information about:
What is a biometric passport?
A biometric passport, also called an e-Passport or digital passport, is a passport book including a biometric identifier and an integrated electronic microchip carrying the owner's photograph, fingerprints, basic personal information, and additional biographic information that does not appear in the passport's personal data page (i.e., printed information).
This enhances the passport with various new security measures and makes the traveler's identity authentication and border control easier by storing information digitally.
Once this information is captured in a database, it is used to confirm the identity of the passport's holder, cross-reference it with other database entries and reduce the use of stolen or counterfeit travel documents.
The standards for biometric passports are shared among all countries which are part of the Visa Waiver Program (VWP) and were instituted by the International Civil Aviation Organization (ICAO) in Doc 9303.
*NOTE: U.S. passport cards are not biometric. Read the definitive U.S. Passport Book vs Card comparison.
How to get a biometric passport? Citizens without a biometric passport need to undergo a passport renewal process to obtain one.
U.S. biometric passport: benefits
Incorporating biometric technology in passports ushers in a new era of identity-based security offering advantages such as:
biographic data stored in the Radio Frequency Identification (RFID) microchip, thanks to binary code, can only be accessed by officials at the border;
Public Key Infrastructure (PKI) combines policies and procedures to regulate digital certificates and protect sensitive information of passports;
the e-Passport system has several security measures in place to prevent duplication;
possibility to compare the microchip's biometric and biographic information to both the passport document and the person who possesses it;
low risk of identity theft or fraud as the information on the microchip is infinitely more complex to replicate compared to the physical pages of a passport;
passenger transit at airport checkpoints is faster and more efficient, even more in the case of ePassport gates available at some border control points where officers' assistance is not needed;
visas are electronically attached to the biometric passport, so there is no need to visit consulates and waste time in a queue.
The implementation of biometric passports also led the U.S. authorities to develop a system for renewing a passport online. This makes it much easier for the citizen, who can even upload a passport photo in digital format and complete the entire process without leaving home. Try Passport Photo Online to get pictures in 2 minutes, just like more than 1 million people have already.
Recommended reading:
What Do You Need for a Passport?
U.S. passport: biometric properties and how it works
A biometric U.S. passport—as well as every single e-Passport issued by other VWP countries—contains biometrics, namely:
specific facial features utilized for facial recognition;
fingerprints for finger recognition and;
ocular scan to perform iris recognition.
Apart from biographical data and the above-mentioned biometrics, the e-Passport microchip, including RFID technology similar to those on credit cards, stores the holder's digital signature, to prevent the stored information from being tampered with, and a digital passport photo.
Travelers therefore won't be asked to show the biometric page of a passport, as the contained information can be scanned through the microchip embedded into the back cover of the e-Passport.
*Understood as the passport's biometric page where the holder's personal information and photograph are contained.
Passport Photo Online: instant photo for a biometric passport
Probably the most crucial biometric information a biometric passport contains, which are biometric photos, must meet government standards to get accepted.
Try Passport Photo Online, an app with 4.5 stars in TrustPilot, to get the perfect biometric photo for your U.S. passport application and enjoy a 100% requirement-compliant guarantee, as well as many other benefits mentioned below:
availability of the tool at any location and freedom to take the photo at any time;
ease of taking pictures of infants, children, or disabled persons without disturbing their comfort and needs;
possibility to order the photo print delivery or download the digital image right away;
money back guarantee in case the generated passport photo does not meet the official requirements.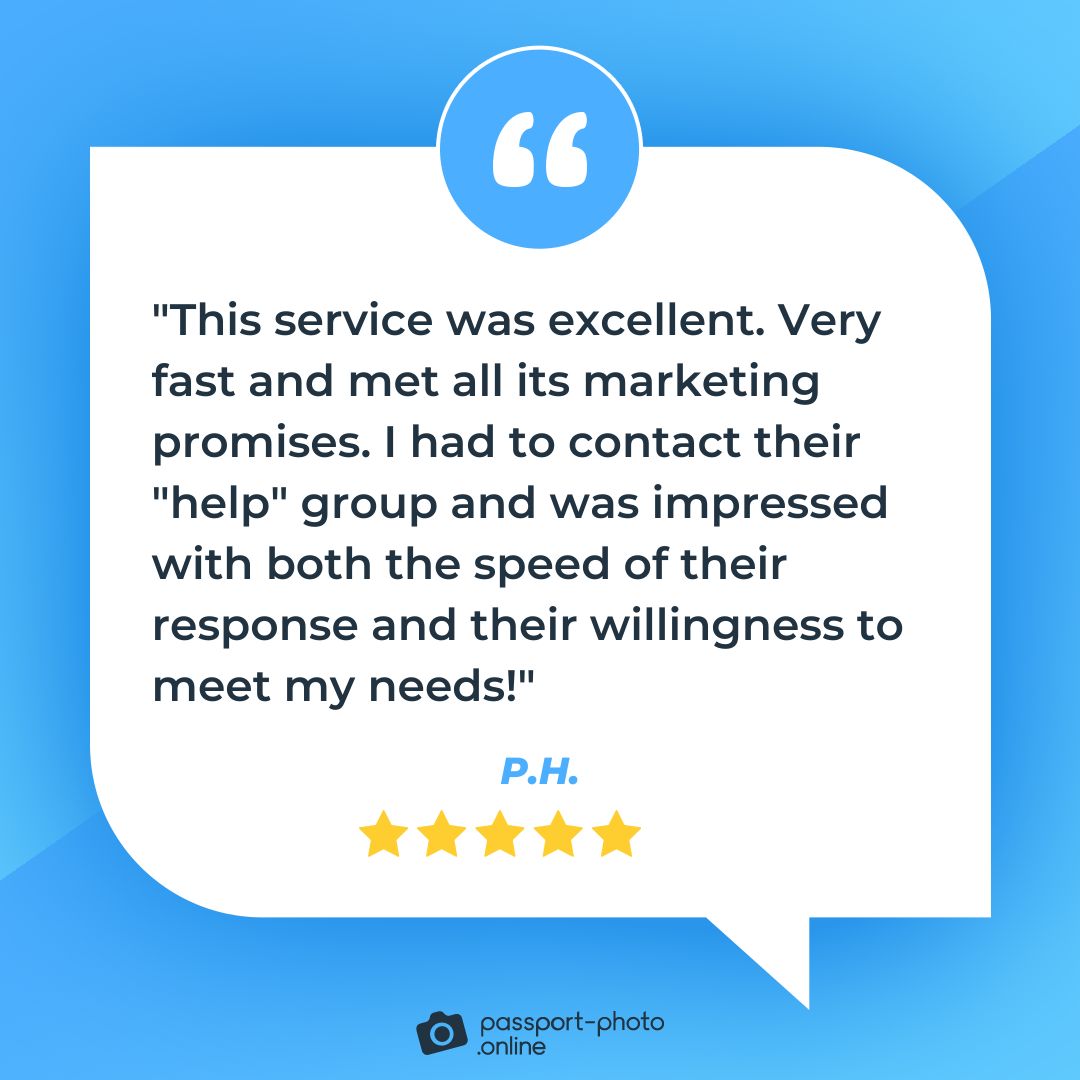 Biometric passports: FAQ
This section includes the most common questions about a biometric passport.
What are the biometrics on a passport?
A biometric passport (also called a digital passport or an e-Passport) includes precise facial features, eye-scan, and fingerprints.
What is the difference between a biometric and non-biometric passport?
While a non-biometric passport only includes the personal information of its holder physically in the corresponding data page, a biometric passport bears a microchip on the back cover where both the biographical and biometric data of the holder are stored. Also, it can be scanned (contactless reading) instead of read mechanically or manually.
What is the purpose of a biometric passport?
Implementing biometric passports addresses the need to improve the document's security system, minimize the risk of criminal practices and facilitate identity control at ports of entry.
What is the advantage of a biometric passport?
A holder of a biometric passport can pass e-gates without officials' control, get a visa without visiting a consulate, highly minimize the risk of identity theft or counterfeiting, and enjoy many other advantages.
How do I know if I have a biometric U.S. passport?
All U.S. passport books issued since 2007 are biometric. Wondering if your passport is biometric? Check whether the front cover of your passport book includes the e-Passport symbol. This symbol consists of a small gold camera logo and can be found, to be more exact, at the bottom, right below "United States of America."
Conclusion
Ease of entry controls at ports of entry, new security measures to minimize criminal practices, or a microchip capable of carrying all the holder's information digitally are some of the changes that the biometric passport brings compared to its predecessor format.
If you still need to get your biometric passport, try Passport Photo Online to get a biometric U.S. passport photo from home.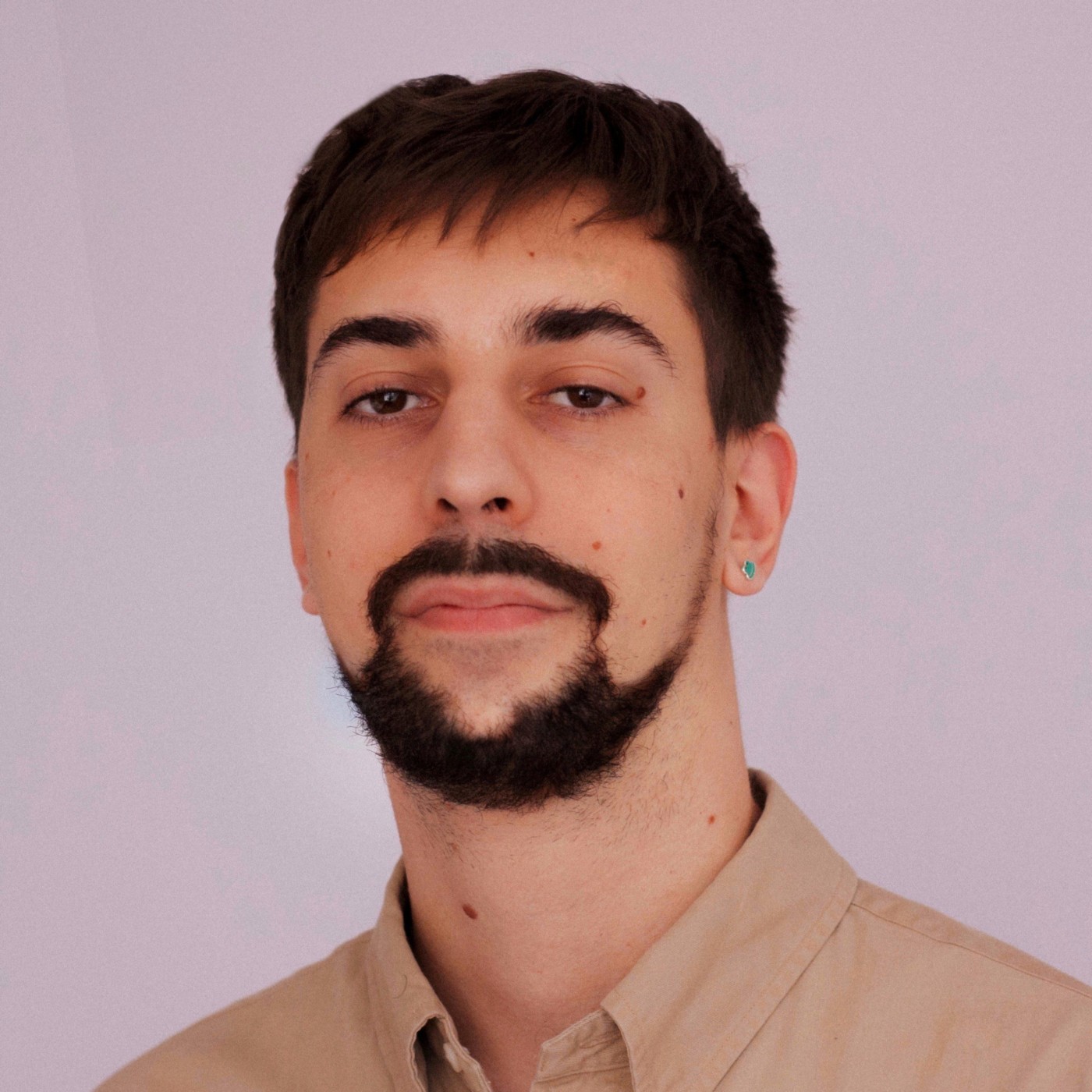 Born in Málaga, Alejandro Martín holds a Master's in Multilingual and Intercultural Communication. His love for travel mainly stems from his attraction to different gastronomic cultures and cooking. His other passions are Afro-American music and skateboarding. Alejandro is an author of passport photography articles.