When thinking about a country, in this case Belgium, the first things that come to your mind are the most known attractions about it. But every country can attract people for other reasons, that need to be discovered. Get to know everything you can, prepare the required documents (our Visa photo generator will help you figure out more about it), and go on a trip of your life!
1. Belgium's languages
Belgium has not a Belgian language, as most of us could think. Apart from several minority languages and dialects, Belgium has not one but three official languages (in order of importance):
Dutch: is the main language because 60% of the population speaks it. (Its main dialect is the so-called "Flemish");
French;
German.
These languages are spoken in different parts of the country.
The interesting aspect about Belgium is that communication is easy because you can speak different languages when you want and where you want because Belgians are capable of speaking or at least understanding the three of them.
2. Belgium's waffles
Belgium is also famous all over the world thanks to its waffles. They were showcased in 1958, during Expo 58 in Brussels (Belgium's capital city). Waffles in the United States arrived thanks to the Belgian Walter Cleyman. The first waffle in America was made with whipped cream and strawberries, but now several versions of waffles can be tasted.
Related readings:
3. Belgium's chocolate
Belgium's chocolate is one of the tastiest all over the world. Its success started by chance: during the 19th century, chocolate in Belgium was sold in a pharmacy in Brussels' Galeries Saint-Hubert to cure depression. After discovering its success, it was turned into pralines and sold as the best gift tourists bought for friends and relatives after a trip to Belgium. Belgium has different chocolate museums that offer tastings and guided tours to show how to produce it.
4. Manneken Pis and Jeanneke Pis
Manneken Pis is one of Belgium's symbols, situated not far from Grand Place in Brussels. It's a naked little boy urinating into a fountain's basin, built during the 17th century. According to the most popular legend, the little boy saved Brussels from a fire so the city decided to commemorate this boy's bravery.
More hidden and less known is the female version of Manneken Pis, the Jeanneke Pis, created in 1987 to be Manneken Pis' adversary. It's a statue representing a little girl with short pigtails while squatting and urinating on a limestone base in Impasse de la Fidélité.
5. Belgian fries
The most popular fried food in the world was born in Belgium. They are mostly known as French fries because of a mistake: during World War I, American soldiers were in Belgium while thinking to be in France and tasted for the first time fries. They were easily mistaken because people were speaking French. They are not normal fries, because the quality of Belgian ones depends on different aspects: they are prepared at a specific temperature, before frying them (with an oil made from a mix of horse and cow fat) and their dimensions are different.
6. Belgium's beers
Starting in 2016, Belgian beer culture has been inscribed on the list of the intangible cultural heritage of humanity by UNESCO. The result of different fermentation methods made Belgian beers the unique product they are. You can find different Belgian beers because of the different range of colors, brewing methods, and alcohol levels they can have.
7. Smurfs
Even the Smurfs, the little blue creatures, are Belgian because they were created in Brussels in 1958 thanks to the comic book writer Pierre Culliford (also known as Peyo) while he was working for the magazine Spirou. Their blue color invades the imaginary mushroom village where they live but also Belgium's corners.
8. Brussel's EXPO in 1958 and Atomium
Brussels hosted Expo'58 (Universal World Exhibition) and Atomium is a result of it. Atomium is located in Laeken (the north part of Brussels), where the exhibition took place in 1958. Atomium is one of the symbols of Brussels and Belgium. It's a gigantic steel structure 102 meters tall, with spheres connected in the shape of a unit cell : it constitutes an iron crystal, to celebrate the atomic age. It's now an art center and a cultural one. Even though it's not in Brussels' center, the trip worth the visit.
9. Bruges as the Venice of the North
Bruges is one of the most touristic cities in Belgium. As many cities in Europe with rivers, Bruges is considered one of the Venices of the North, thanks to its landscape and its canals surrounding the city as in a fairytale. It reminds the Italian city Venice, not only of the presence of the water, but also of the magical atmosphere it has. Its historic center is a Unesco's World Heritage, starting from 2000.
10. Europe and Belgium
Belgium is the seat of most European institutions, thanks to the fact that Belgium was considered a neutral place and the perfect one for everyone in Europe, by avoiding envy by other political forces. In Brussels, the European neighborhood is one of the most attractive ones. Just take a walk and feel the strength to be a European citizen on your skin!
11. Belgian carnival
Belgian has its carnival, the carnival of Binche, enlisted as Masterpiece of the Oral and Intangible Heritage of Humanity by UNESCO. This event takes place each year in the Belgian town of Binche on Sunday, Monday, and Tuesday preceding Ash Wednesday.
12. Magritte
When visiting Belgium, you'll probably notice clouds in a blue sky in souvenir shops and throughout its cities. Magritte's works of art are indefinitely a symbol of this country. Magritte is a surrealist painter well known, born and lived in Belgium.
13. Antwerp and its diamonds
Antwerp is one of the most known cities in Belgium, above all for its diamond district. The connection between diamonds and the Belgian city dates back to the 15th century, when European nobles started to be fascinated by Antwerp's diamondiers. It was above all thanks to Jews returning to Antwerp after the 2nd world war, that the diamond trade knew its success.
14. Antwerp zoo
This zoo is the biggest in Europe and one of the oldest (it was built in 1843). It hosts several varieties of animals (such as penguins) and it takes place in the city center, not far from the train station. It is present in several guides such as Lovely Planet as one of the most touristic places.
15. Belgium and the saxophone
Maybe you have never heard it but Saxe was born thanks to a Belgian man, Adolphe Sax (from whom it derives the name). You can also visit Maison Adolphe Sax, the musician's house and the place in which the saxophone was created.
15 Fun Facts about Belgium: FAQ
Do Belgium citizens speak Belgian?
No, Belgians speak Dutch, French and German. A Belgian language doesn't exist.
What is Manneken Pis and why is it famous in Belgium?
Manneken Pis is a naked little boy urinating into a Brussels fountain's basin. It is linked to Belgium because, according to a legend, the little boy saved Brussels from a fire so the city decided to commemorate this boy's bravery.
What are the most popular sweets invented in Belgium?
Belgium is definitely popular for its chocolate and waffles.
What is Atomium and why is it linked to Belgium?
Atomium represents Expo'58 hosted in Brussels, where the universal world exhibition took place.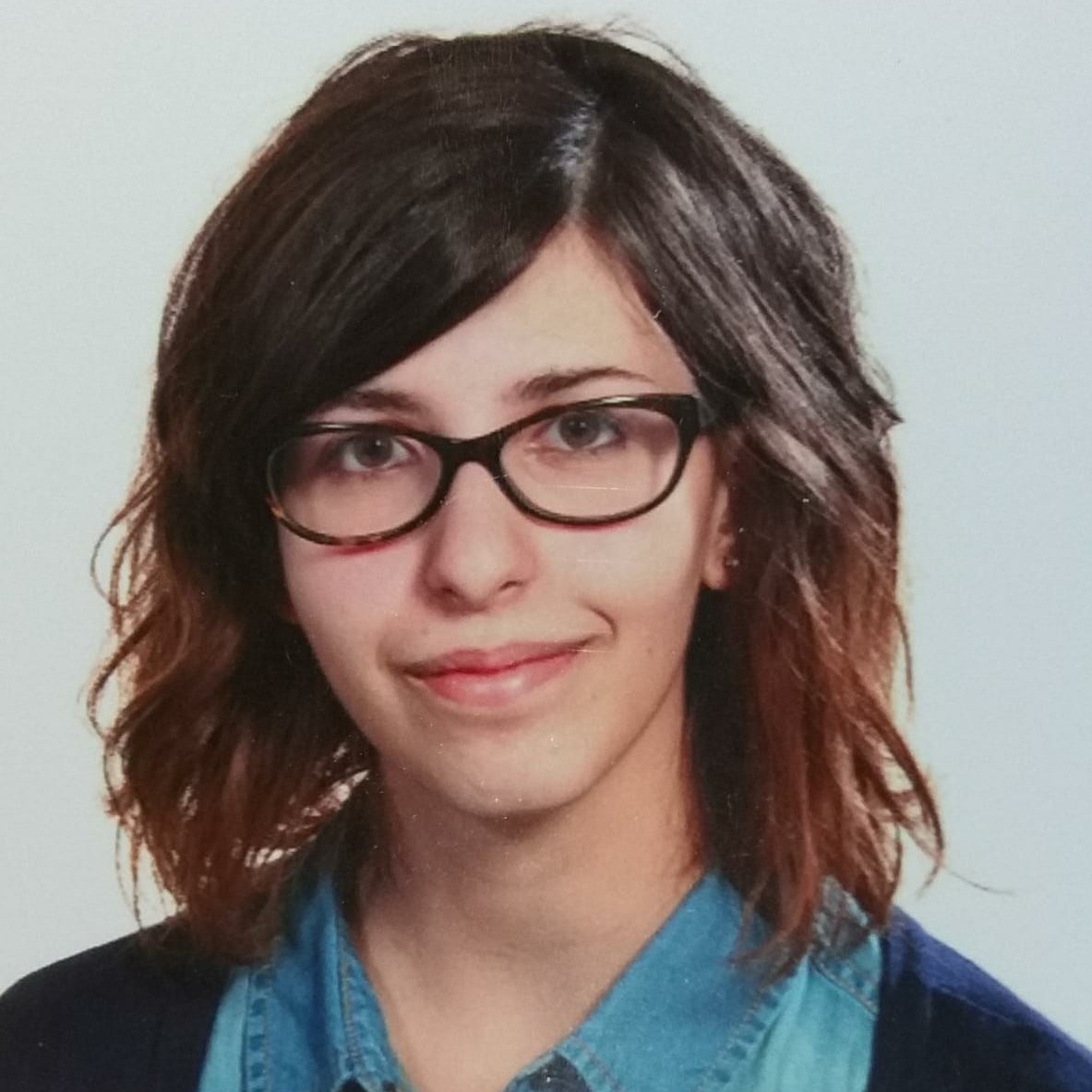 Giasmina has recently obtained a master's degree in Planning and Management of Tourism and Cultural Systems. Very passionate about languages, and always at ease with a book, a plane ticket and a camera in hand. Leaving for Erasmus and get out of her comfort zone is her favorite hobby!