In today's fast paced world getting a passport in 24 hours sounds like a dream, doesn't it?! The U.S. Department of State is clear on how long it takes to get your passport: routine processing will take from six to eight weeks, and expedited processing – two to three weeks. So how is it possible to get a new passport in as short as just 24 hours? Is it feasible or just a myth?
Below I'll cover what you need to know about getting your passport fast if the expiration date on yours has passed or is approaching fast.
Ways to get an expedited passport in 24 hours
Submitting your passport application directly with the State Department isn't the only path to expedited passport services. Ironically, there are other options involving third party services that can assist you in obtaining either a new passport or applying for a passport renewal.
Third party expedited passport services
One of the most popular and easiest ways to get your passport quickly (I mean, very quickly) today is actually through FedEx. Their team-up with RushMyPassport now makes it easy to significantly expedite the passport application process (including passport renewals).
You can fill out the necessary passport paperwork beforehand online and get access to passport experts who are at your disposal 24/7.
The main downside of this option: it's costly. This luxury will cost you $449 (FedEx and RushMyPassport services) and additionally, you'll have to pay the expedited fee for a passport ($170) and additional fees for one-day shipping.
There are plenty of other companies that can offer you an expedited passport service. The fact alone that you're applying for a 24-hour passport means that you're probably pressed for time, but conducting a quick online research to find a reliable service will only take a couple of minutes and can save you lots of stress later on.
Find out more about passports from these articles:
Getting your passport fast through a Regional Passport Agency
Applying for an expedited U.S. passport using the services of a regional agency is another common approach. There are 27 Regional Passport Agencies in the United States and they are mostly located in big cities. A government passport agency may actually be able to speed up the application process and get you your passport in one or two days (depending on the importance of your urgent international travel, such as a life or death emergency).
Keep in mind, however, that due to Covid-19 many of these passport agencies are accepting passport submissions by appointment only and, according to the U.S. Department of State, some passport agencies' services are "extremely limited". Regional agencies accept appointments for persons whose international travel is within 2 weeks or those who require foreign travel visa within 4 weeks.
The State Department stresses that your appointment cannot take place more than 3 business days before you travel, or 10 days before if you need a visa.
Getting your passport fast through a Regional Passport Agency and a third party
The hybrid of a passport agency and third party passport services is actually a thing. These must be registered third parties who are approved for partnering with passport agents and can submit travelers' passport documents on their behalf with one of the U.S. passport agencies.
Remember though, that these types of services are not part of the State Department's operations and the U.S. Department Of State bears no responsibility for any issues or negligence on part of the courier service – they are just authorized to send passport documents on your behalf.
Once the required documents are submitted to the third party, they are then hand delivered to a state agency and this way the customer receives their U.S. passport within 24 hours.
It's important to note that using third party services for expedited processing still involves regular government fees, apart from the courier fees.
Get your passport photo fast
If time saving is paramount for you in obtaining your U.S. passport, then you may also be looking for a fast and proven way to get your passport picture from home. This is where Passport Photo Online comes in: for just $5.95 you can get your photo in digital format within minutes. You can also get a printed copy sent to your home for just $9.95.
The app is available for both the AppStore and Google Play, and it has been featured in National Geographic, Forbes, Glamour, and more. All you have to do is upload a photo that you think is suitable for a passport document, or take an entirely new one using the app. The picture is then scanned and verified by an AI system before it is submitted, so you get a compliance guarantee.
There are many advantages to taking your photo with Passport Photo Online. First and foremost, you don't have to leave your house to go to a photo booth or drugstore, and instead, you can utilize this time by hanging out with your friends and family, spending some downtime at home, reading a book, or playing your favorite game.
The great thing about it is also the fact that you're not limited in the amount of photos you can take – you keep taking photos until you get the one you're happy with, and that's the photo you pay for!
The app offers plenty of document photo templates, not only for the U.S., but also other countries, including Brazil, Cambodia, Estonia, Greece, Russia, and more.
24-hour passport – summary
It's not a myth that you can get your passport in as fast as a day. You can apply for a rushed passport either through a Regional Passport Agency if you have a substantial life or death emergency, or look for a registered third party that is authorized to submit expedited passport applications on behalf of customers.
Expedited services are available for both new passports and passport renewals. Remember to read the different companies' reviews and keep in mind that the Department of State is not responsible for any mishandling on the part of courier services. With the help of the Internet you can get your new passport and your passport photo quickly and hassle-free.
24-hour passport – FAQ
Can I get my passport in 24 hours?
It's actually possible to get a U.S. passport in a day.
How to get my passport in a day?
If you have a serious emergency, you can do it through a regional agency or through a registered third party service that is approved to handle your passport application form and all the required documents on your behalf.
Can I apply for a foreign visa in 24 hours?
Apart from applying for a passport book or passport card, you can also apply for a foreign visa in 24 hours, you just need to provide a substantial reason for your urgent international travel.
Which form do I need to fill out for my one – day passport?
The passport application that you'll need to fill out will depend on whether you're applying for a new passport or a passport renewal; for new passports it's Form DS-11 and for renewals: DS-82.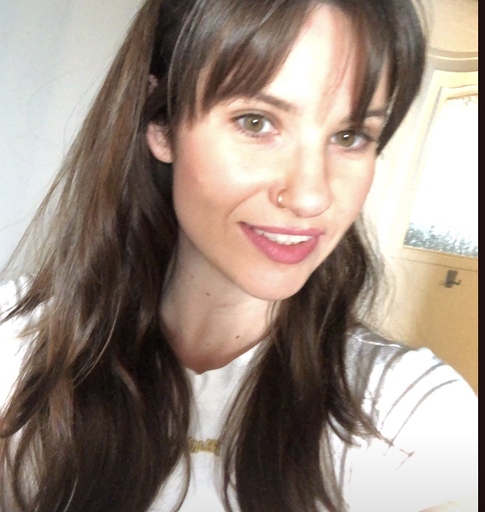 Magda is an art & travel expert who is passionate about all things late-Victorian, history, languages, casa museos, Spain, and food illustration. She is a specialist in the field of biometric photography. Magda also loves reading, creative writing, and hanging out with her three cats.