Having been omnipresent in fashion trends, music videos, Netflix shows, and of course photography over the past couple of years, nineties nostalgia is surely alive and well.
We can probably all admit that there's something super wacky yet sentimental about nineties-style aesthetic photos with their gaudy backdrops and hazy filters reminiscent of the decade.
Tom's One Hour Photo in Los Angeles, California is a perfect example of a neighborhood photography studio/time capsule that has recently come back to the foreground thanks to this popular trend, and… a country-pop singer.
What will you find in this article?
The revival of Tom's iconic studio
Situated on the border of LA's Koreatown and run by owner Tom Tuong, the small studio sports an interior from decades ago.
It offers studio portraits, camera repairs, photo restoration, film development, passport photos, and more – all in the late 90s and early 2000s feel given off by the small business. Back in 2002 or so, it would've been a go-to high school photo studio for yearbook and graduation pictures thanks to its 90s-kind nostalgia backgrounds.
Tom and his wife Lisa Le, who works at a nail salon, had been struggling to make ends meet faced with a digital wave of photography services, and it wasn't until a popular country singer – Kacey Musgraves – accidentally stumbled upon the small storefront in 2019, turning its life around.
Looking to find a one-hour photography service in the LA area, she was pointed to Tom's shop by her photographer sister who'd randomly come across the spot on Beverly Boulevard.
The singer decided to go for it and ended up doing a mini photoshoot wearing a red, white, and blue tracksuit and holding a fake red rose to add even more 90s nostalgia to her cute studio photos. She posted the shots to her Instagram account and tagged Tom's 1 Hour Photo, all the same drawing flocks of people to the small Koreatown store and helping Tom's business start to thrive once again.
Kacey was so enchanted with the charming business that she even started a dedicated Instagram account for it, which has amassed 95k followers to date. If you have a soft spot for the 90s and ever happen to be in Los Angeles, make sure to visit Tom's shop and be transported back in time (and perhaps go for a nostalgic photoshoot!).
Interested in finding out more about passport photos? Check out:
Passport and ID photos without going anywhere
However, if you're not in LA and still need to take some great photos for your passport, ID, driver's license, visa, or any other official document, make sure to give Passport Photo Online a closer look.
This application for passport and ID photos, available for both iOS and Android devices, is like your own personal, professional photographer living in your phone and ready to assist you in taking photos at any time of day or night.
The app is equipped with a precise and sensitive AI system that carefully scans each picture for even the smallest mistakes, making sure it meets the government standards for a given document. There are plenty of document photo templates from around the world to choose from, such as a U.S. passport photo or a photo for the Schengen visa should you need one.
The perks of using the Passport Photo Online app (or website) include:
not having to leave your house;
being able to take passport photos at your own pace, at a time that's convenient for you;
taking as much time as you need;
getting verified photos that are compliant with government requirements;
saving up to 40% on document photos, when compared to other services.
For a fee of $6.95, you can order your verified, polished, and scanned digital photos delivered to your email or you can get printouts sent to your street address for just $9.95. If your photos don't get accepted for whatever reason, you are guaranteed a double refund.
Tom's one hour photo: FAQ
To recap, here are a couple of questions you might want answered:
Where is Tom's 1 Hour Photo?
Tom's 1 Hour Photo is located at 4158 Beverly Blvd, Los Angeles.
Can I take my own passport photos?
Yes, you just need a digital camera or a smartphone. We recommend using Passport Photo Online for AI photo verification to make sure your photos comply with government standards.
Tom's 1 hour photo – summary
With many different vintage and retro trends coming back, photographer Tom Tuong's LA shop has seen a true revival in the past couple of years – mainly thanks to a viral post from 2019 by Kacey Musgraves who made it a point to promote the small business.
Tom's story is a testimony to the power of the digital age, while also serving as proof that people's longing for the "old days" may now be stronger than ever, with thousands of customers coming in droves to have their 90s nostalgia photoshoots in his store.
Sources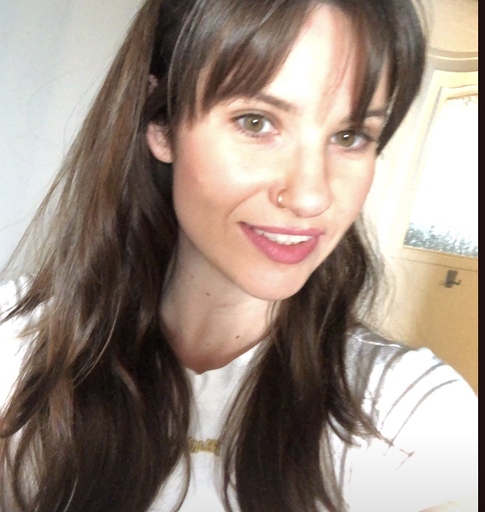 Magda is an art & travel expert who is passionate about all things late-Victorian, history, languages, casa museos, Spain, and food illustration. She is a specialist in the field of biometric photography. Magda also loves reading, creative writing, and hanging out with her three cats.