What once may have been the cause of embarrassment and dread at every family gathering, holiday, or worse – your boyfriend's or girlfriend's visits to your home, seems to be all the rage now: the early 2000s glamour shots. However, tacky airbrush backdrops, vivid colors, awkward poses, artificial flowers, and random props are not all there is to one-hour photo studios.
Many customers choose small photo labs that are reminiscent of the past over famous retail chains because of their family-friendly atmosphere and the ability to schedule a fun and personalized photo session resulting in wacky images to grace their Instagram feeds.
A great example of a small family business that has overcome the digital takeover in recent years is Tom's One Hour Photo in Los Angeles, a city that has been leading the charge in bringing these small businesses back from the dead. Since 1-hour studio photography of the early 2000s is making a wild comeback, we have put together a list for those of you wondering where to find a 1-hour photo studio near you.
What will you find in this article?
One-hour photo studios worth visiting
For our list, we dug a little deeper and included spots outside of the L.A. area as well, so stick around and see where you can schedule your own mini photoshoot!
Rainbow Studio – Sacramento, California
Located at a strip mall at 6614 Florin Road in Sacramento, Rainbow Studio offers professional portrait photos, passport photos, digital images, and more.
Their turnaround is pretty fast – you usually get your pictures in as fast as one hour or even quicker. This is unless your photo session happens to take place on a Friday – then your prints may be available for pickup on Sunday or Monday. Another exception are larger photos (16″ x 20″ and up) that may take longer to print. The store is closed on Wednesdays.
Related readings:
OK One Hour Photo – La Puente, California
Another California spot on our list – OK 1-Hour Photo is ironically located right next to a CVS Pharmacy.
At this place, you are guaranteed to get true 90s/2000s nostalgia photos since the sessions are done by the owner – Tony, who has been in the business for 30 years and knows exactly how to capture those old-time shots.
According to customer reviews, Tony is very helpful and welcoming, and the place itself is a perfect spot for a photoshoot with your kids and family.
Liberty 1-Hour Photo – Queens, New York
Moving across the States all the way to the East Coast – at 11-507 Liberty Ave in Jamaica you will find Liberty 1-Hour Photo, a 90s time capsule situated right under Queens' iconic elevated train tracks.
The place offers passport photos, graduation photos, portraits, wedding and anniversary pictures, and more. One very satisfied customer on Yelp mentions that the "staff is excellent with children" and "very professional". The photo shop is open every day of the week, with their working hours extended until 8 pm on Mondays and Tuesdays.
Picture Perfect – Wichita, Kansas
This photo shop has somewhat mixed reviews on Google, however, based on their website they offer a wide array of photo services including pictures for special occasions such as graduation, engagement, wedding, sweet sixteen, quinceañera, anniversary, retirement, and more.
Most prints are ready the same day with the exception of those larger than 16″ x 20″, mounted prints, wall hanging prints, photo books, puzzles, t-shirts, and mugs which take anywhere from 1 to 7 days. You can also upload digital images to their site and order prints for pickup.
Apertures Photo – Tulsa, Oklahoma
Apertures at 3135 South Yale Street in Tulsa has been open since 1990 and their photographic offer includes film developing, scanning, printing, studio and darkroom rental, photo restoration, portrait photography, and even photography classes. You can either request prints online via their site or visit the studio every day with the exception of Sunday.
Getting professional photos online
One-hour photo services are a great option for a fun and memorable photoshoot with friends, but if you need a professional document picture prepared within seconds, there is no better way to do it than at Passport Photo Online.
This online photo service comes both as an app and website and is equipped with a sensitive AI system, thus paying excellent attention to detail and scanning each image to make sure it meets the official government requirements (for dozens of document pics from all over the world).
With Passport Photo Online, you can order your images in digital format or as prints to be delivered to your home. There is no need to wait in line or worry about business operating hours since the app is at your disposal 24/7 with attentive customer service accommodating you around the clock.
The app's professionalism and nearly 100% compliance with government requirements have been recognized by Forbes, Glamour, National Geographic, Yahoo!, and more.
You get protection in case your pictures are not accepted by the authorities (which practically never happens) – you will receive double the money you spent.
1-Hour Photo Studio Near Me: FAQ
In this FAQ section, we will do our best to answer your questions regarding 1-hour photo studios.
How many 1-hour photo studios are there in the U.S.?
The number of one-hour photo businesses has dwindled in the last decade due to the digital revolution and retail chains, however, some stores have seen a revival in recent years. It's hard to say exactly how many one-hour photo services still exist in the U.S., but their number hovers below 200.
Where can I find a 1-hour photo near me?
To find a 1-hour photo service near you, you will have to type "one-hour photo near me" in your search engine and make sure your location is on so that the results are as accurate as possible.
Do you have to make an appointment for a photoshoot at a 1-hour photo studio?
This depends on the particular store – some of them may require an appointment and others may accept walk-ins. Make sure to contact your shop first.
One hour photo studio – summary
After a severe decline in popularity, one-hour photo studios have come back to the foreground, however, the momentum is not nearly as powerful as it was at the beginning of their era.
Locating a 1-hour photo studio near you these days is not an easy task; many of them are old, family-owned businesses that don't even appear in Google searches. If you are close to one of the shops mentioned in our post or have a local 1-hour photo shop near you, be sure to visit it for an unforgettable early 2000s throwback photo session experience.
Otherwise, should you need pictures for your passport, ID, visa, or any other official document, check out our app and get your perfect, verified pics on the go – either in digital or printed format.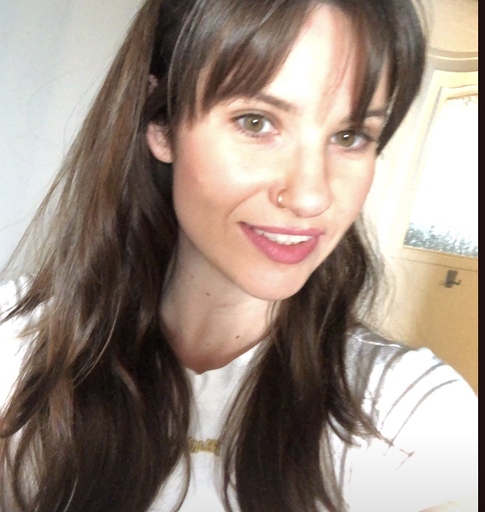 Magda is an art & travel expert who is passionate about all things late-Victorian, history, languages, casa museos, Spain, and food illustration. She is a specialist in the field of biometric photography. Magda also loves reading, creative writing, and hanging out with her three cats.