France is a perfect travel destination which offers a lot of attractions and it is one of the most beautiful countries in Europe. About 200 million tourists visit France a year. Many people want to move there and usually, this requires foreigners to apply for a resident permit. If you are here, you probably wonder how to obtain the Carte de Séjour, a French Residence Permit.
The French Resident Permits are valid for up to a year. However, under some of these visa categories, you might be able to stay in France for three to four years. Depending on the category of your long-stay visa you might qualify for a different Carte de Sejour. Read on to find out more!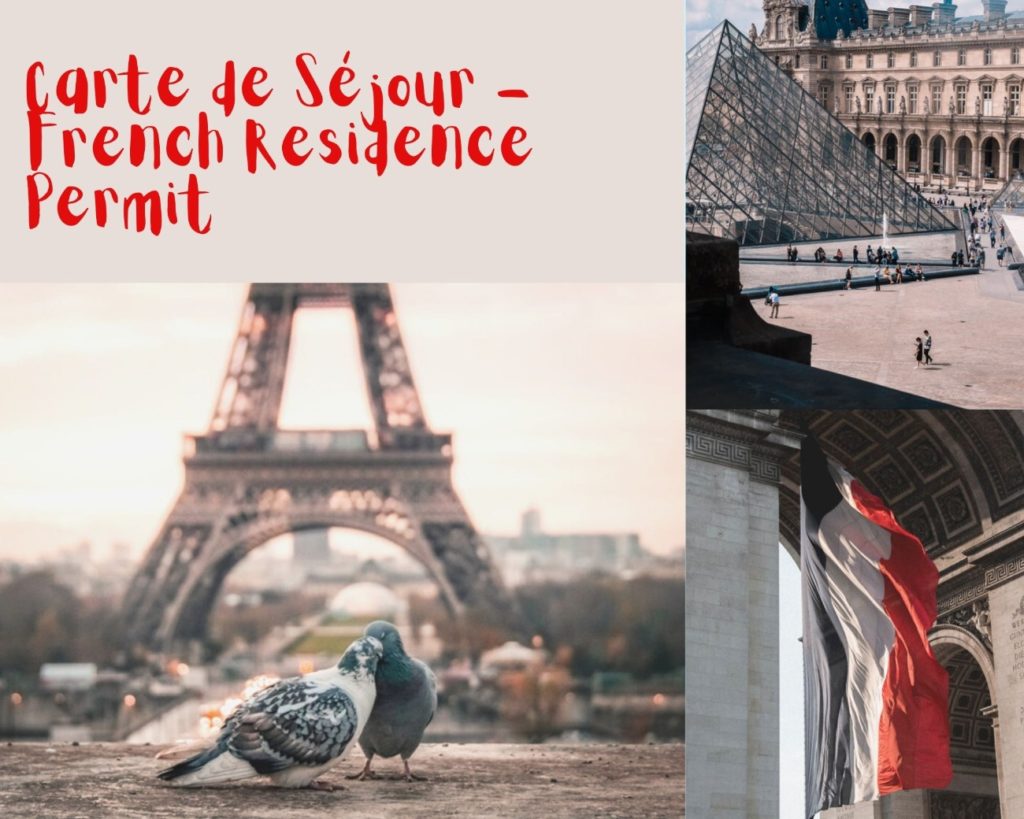 Before explaining the categories of French Residence Permits, it is worth seeing what are the long-stay visa resident permits equivalents:
A long-stay visa that is equivalent to a residence permit (visa de long séjour valant titre de séjour – VLS-TS) permits the holder to enter France as well as stay in the country for 3 to 12 months without the need to apply for a separate residence permit.
The long-stay visa obligates you to apply for a resident permit. You have to submit the application within three months after getting to France, if you are on the long-term visa marked with the phrase "carte de séjour à solliciter".
Categories of Carte de Sejour – French Residence Permits
French residence permits, because of many factors, like validity, for who it is and for how long given, are different. Find out for which one you are eligible.
Carte de Séjour Temporaire
A VLS-TS, or long-stay visa equivalent to a residence permit, is a form of long-stay visa that exempts its bearer from applying for a residence permit during the first year of residence.
This form of visa, which is valid for up to one year, permits the holder to enter France and stay there throughout that time without having to apply for a residence permit at the Préfecture. The holder's passport is marked with a sticker.
Foreign nationals who seek to extend their stay in France after the first year must apply for the appropriate residence permit based on their circumstances.
Third-country citizens who intend to stay in France for more than three months as inactive individuals can apply for a residence permit specifically designed for them. This form of residence visa is also available to people who are travelling to France to join some religious activities. The essential criteria for this permission are that you will not be doing any paid work in France.
For Employees or Temporary Workers
Foreigners who come to France solely for work might receive this form of temporary residence visa, which is marked with the words "salaried" or "temporary worker" depending on your situation. Only people who don't have a residence permit card are eligible to apply.
For Private and Family Life
Under specific conditions, non-French, non-EU, and non-EEA nationals who have family ties to a French resident can apply for this form of residence card. The card is renewable, valid for a year and allows its holder to work. Non-French nationals in the same scenario who are European or Algerian citizens will need to apply for a separate residence permit, which will be issued only for them.
The family members who can apply are, among others spouses and parents (who are underage) of French nationals, children and spouses of foreigners with a French residence permit, young foreigners who went to France as a minor, family of a stateless or under subsidiary French protection and people who have received a France pension for an injury that occurred at employment in France and resulted in a disability rate of at least 20%.
Carte de Séjour for Students or Trainees
For Foreign Graduates from Higher Education
Foreign nationals who have graduated from a French educational institution and wish to stay longer in order to begin working in France can apply for a one-year non-renewable temporary residence permit. If you are a citizen of a country that has signed a migratory flows agreement with France, you will be eligible for some benefits.
For Foreign Students in France
Students who come to France to study require a long-stay student visa (VLS-TS) that works as a residence permit and allows them to study in the country.
In general, students must apply for this type of permit but in these cases described below it is granted automatically for:
Students who are recipients of a French government scholarship.
Students who come to France as part of a formal arrangement between the government and a higher education institution.
Students from countries that have signed a reciprocal agreement with France on student admission.
Students who pass the entrance exam for a higher education school that has signed an agreement with the State.
Students who have completed at least three years of education in a French establishment abroad and hold a French baccalaureate-prepared in a school under the auspices of the Agency for French Education Abroad.
For Foreign Interns in France
This form of residence visa allows non-European nationals to stay in France as a trainee or intern. One of the requirements is that the applicant has an internship agreement with a company or institution in France, demonstrating that the intern will be paid at least 615€ per month, which is the basic maintenance allowance for French government scholars.
Carte de Séjour Compétences
The Passport Talent is a French long-stay visa that also serves as a residence permit, designed for foreigners who seek to enter and stay in France for a maximum of four years while working, particularly in competitive activities as global talent. It covers a wide variety of ten categories with an international reputation.
This is a document for foreign nationals (non-EEA, non-Swiss, and non-Algerian citizens) that allows them to stay in France and work as seasonal workers. The permission is renewable and valid for up to three years. Concerning working under this permit, it is limited to staying and working in France for no more than six months per year.
Foreign citizens who have lived in France for more than three years under a residency card or who have a retirement pension from a basic French social security programme are eligible to apply for this type of residency for retired individuals. This resident permit does not allow them to work.
Foreigners who enter France to work in a senior management position or contribute their skills to a company with similar expertise can apply for this form of residence permit, which is valid for up to three years.
EEA Carte de Sejour
For EEA and Switzerland citizens
In order to live in France, citizens of the European Economic Area and Switzerland do not require a residence visa. They are, however, recommended to do so to receive the full benefit of public services and assistance. The card, which says "Citizen UE / EEE / Suisse" on it, is granted for the first five years of your stay.
For Family Members of a European Citizen
Family members of a European citizen (who are also European) can join them in France. They do not need to apply for a residence visa. Non-Europeans, on the other hand, must apply for a permit within three months of arriving in France, which permits them to stay for a maximum of five years before qualifying to apply for a permanent residency permit.
Au Pair Trainee Carte de Séjour
To be able to obtain the Au Pair Trainee Carte de Séjour you must be between the ages of 17 and 30, and the host family must provide you with housing in exchange for certain typical family responsibilities such as housework and childcare.
To enter and stay in France with a French family you have to sign the Au Pair Investment Agreement. After that, the host family must submit the agreement to the French administration for approval.
You must sign into a written agreement with your host family using "CERFA form 61-2116," which must include details on: the task to complete, your timetable, weekly rest, and the amount of money you will get, etc. The agreement must be for a maximum of one year.
Once the agreement has been verified by the host family with the French administration, you can take it to the DIRECTTE along with a medical certificate that is less than three months old. If the certificate is in another language, it must be translated into French.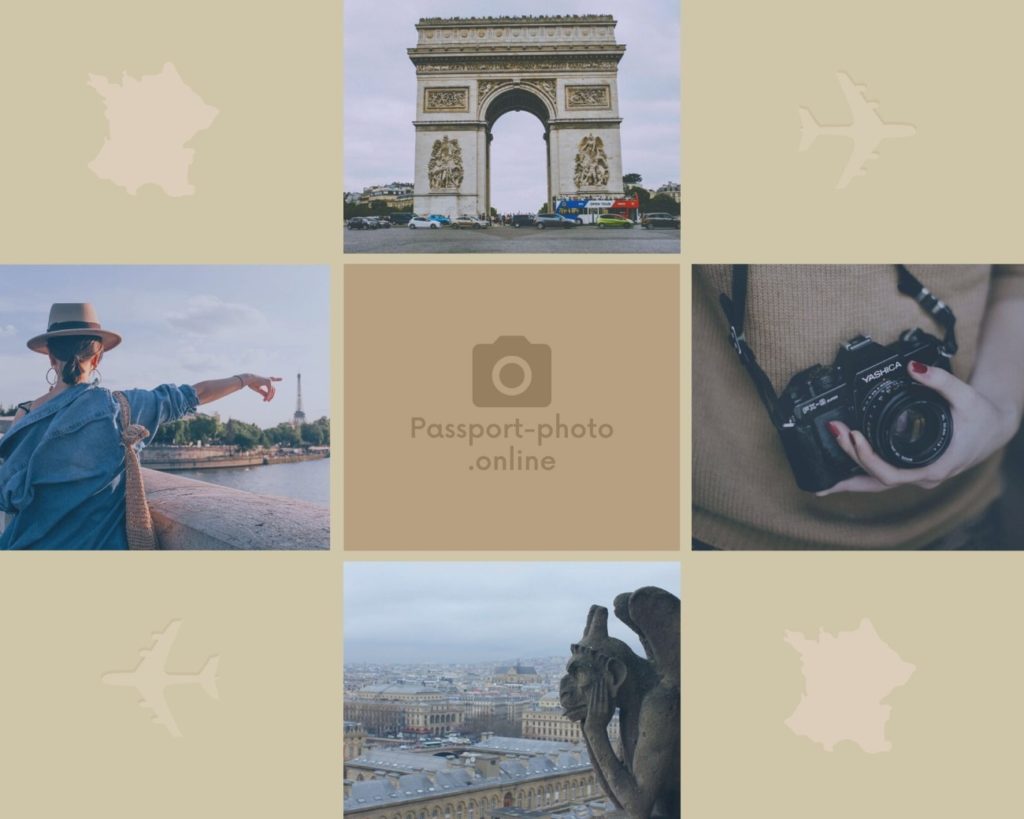 Photo for French Residence Permit Photo
One of the requirements while applying for any of the Carte de Sejour, it is important to attach (usually three) photographs which have to meet the French Residence Permit photo criteria.
Use the Passport Photo Online service which helps you make the perfect French Resident Permit photo from home! Though there are many other official documents for which we provide photos, like ID card photos, passport photos, visa photos, driving license photos, etc.
The photo tool available on the website or on mobile checks photo validity and ensures that your photo meets 100% of the photo requirements for French identity and travel documents.
If not, you will get your money back if your photograph doesn't meet the photo standards (which happens very rarely with our service) and you will be able to take another photo again for free!
To use our service, follow these simple steps:
Take a photo and upload it to our website or photo mobile app.
Now the service will remove the patterns from your background, make it uniform and resize your picture to fit in the French residence permit photo standards.
Time for verification! Your photo will be checked and approved or rejected according to the French official requirements.
After quick editing (takes only a few seconds!) and checking, your photos are ready to add to your application. You can receive either already printed photos to your home address or a digital version which you can download straight from the website or app or download via email.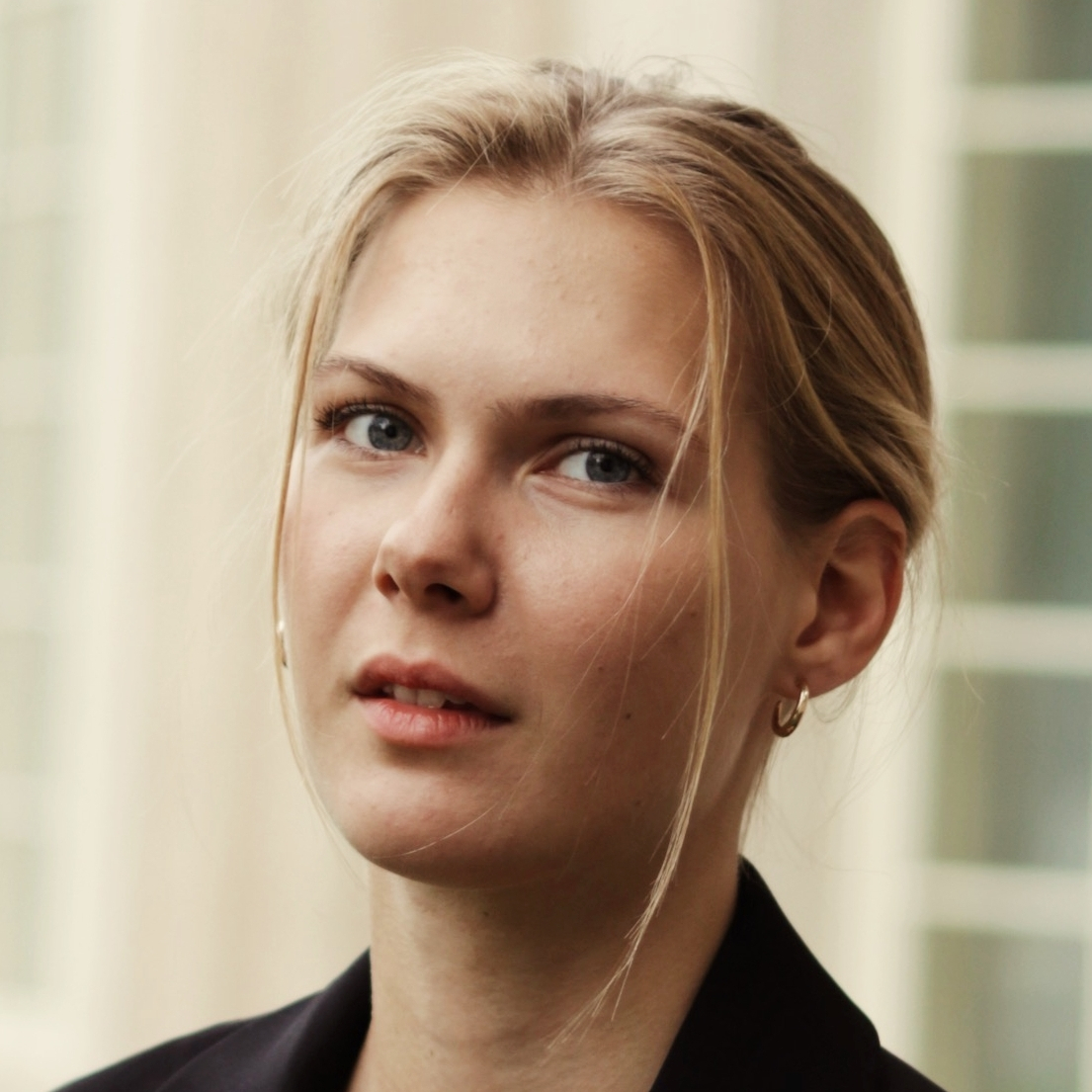 Justyna studied journalism and social communications with social media and ePR specialisation at the University of Lower Silesia which is no. 1 private tertiary institution in Lower Silesia. She successfully completed her internship in BANG Media International (London, UK). Her first role she took was a journalist of the culture, sport and fashion department at DlaStudenta.pl, and now Justyna is a copywriter for Photo AiD being responsible for creating content such as blog posts, landing pages, press notes and press releases in Polish and English languages. Being an athlete for 8 years, she is also interested in literature. Her favourite authors are Milan Kundera and J. Borszewicz, T. Różewicz, H. Poświatowska, M. Pawlikowska-Jasnorzewska, M. Hillar poets. She likes film photography and vintage style. Justyna would like to achieve even better knowledge on how to create content regardless where her articles or posts are going to be published.