France is the largest country in Western Europe, known for its beautiful architecture and mostly for Paris, the capital which is also known as the "city of love". Many people dream about travelling there, some of them want to stay and live. Foreigners who intend to enter and stay in French territory for more than three months and up to one year are required to obtain France long-stay visas, often known as French national visas or "D visas".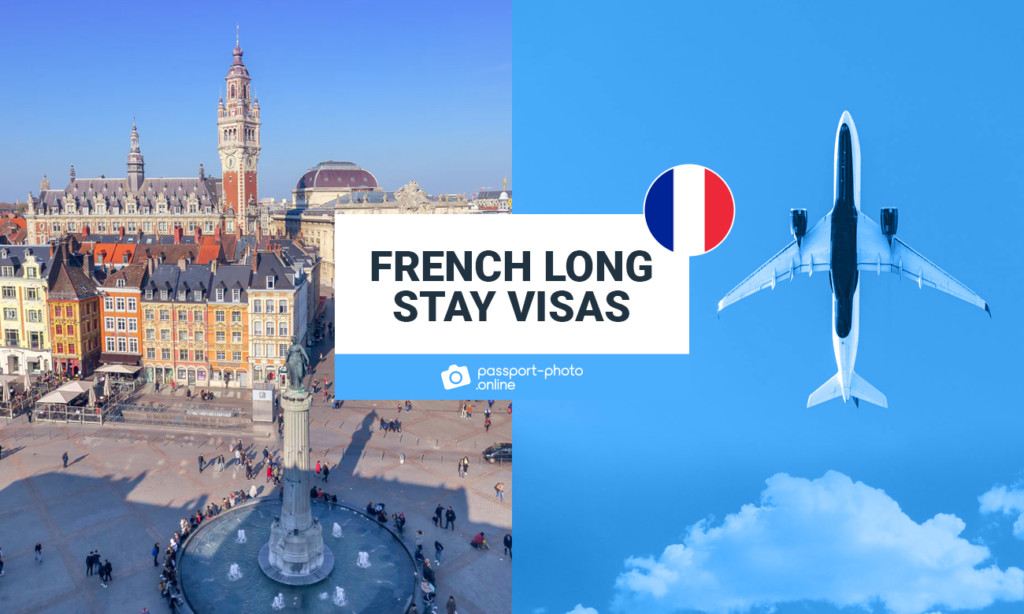 Whether or not you require a long-stay visa for France is determined by your nationality and the region of the country to which you desire to go. Some internationals who intend to visit France and stay for more than three months are exempt from obtaining a French long-stay visa.
Exemption people from applying for the Long Stay Visa in France
The following are the only people who are eligible for the exemption. Every other citizen, regardless of whatever part of France they intend to visit, will be required to obtain a long-stay visa in order to enter and stay in the country. These are exempt:
Nationals of the EU/EEA.
Third-country nationals with a Famille de Français ('Family of a French national') short-stay visa.
Andorra, Monaco, San Marino, and Vatican citizens.
Students who have attended school in France continuously since the age of 16 and are continuing their education in France.
Foreign nationals and their families who have established long-term residence in another EU country.
The purpose for obtaining the Long Stay Visa
Depending on the purpose of the entrance, there are various types of French long-stay visas. This type of visa can be obtained for the following reasons:
Obtaining a salaried position in France.
To make a permanent home on French territory.
To enrol in a French educational institution and begin studies.
To reunite with family members who already reside in France (family reunion).
Types of Long-Term Visas in France
If you've decided to apply for a French long-stay visa, the first step is to figure out what kind of visa you'll need. Several long-stay visa kinds have been established by the French government, depending on the purpose of one's visit to France:
Professional Visas for Long Stays in France – the French work visas are for persons who want to come to France and stay for more than 90 days for the purpose of working.
Working Holiday Visa in France – the France Working Holiday visa is a 12-month, multiple-entry, non-extendable visa. It is given to citizens of 13 countries that join France's working holiday programme. The program's major goal is to provide young people from these countries with the opportunity to visit France, learn about its culture, history, and tourist attractions while also earning money.
Visas for Study in France – long-stay study visas in France are for students who want to study in France for more than three months, either in public or private institutions, or take a French language course, among other things.
Passport for Talents – the talent passport card is designed for foreigners who seek to visit and stay in France for up to one year while working in a paid capacity, particularly in competitive environments such as global talent. It covers a wide variety of ten categories that are well-known around the world. The holder is eligible to apply in France for a card that functions similarly to a residence permit and permits them to stay in the country for up to four years.
Family Visas for Long Stays in France – long-term stay in France Applicants who seek to join their spouse who is a lawful French citizen are granted family visas.
Religious Orders Visa for Long-Term Stay in France – this visa is available to members of the Christian confessions, whether Catholic or Protestant, who wish to enter France to perform religious duties. Along with the other documents, the applicant for such a visa must provide a letter of invitation from the appointed representative of the religious order or institute.
The application process for Long Stay Visa in France
The application for a long-stay visa in France is made at the French consulate or embassy in your home country. It is recommended that you apply for this visa at least three months prior to your anticipated travel date.
Required documents
The conditions regarding documents for French Long Stay Visa are:
a passport (or another travel document) that is valid for at least three months after the planning date of your departure from French territory.
Completed, signed, and dated long-stay visa application form (Cerfa no. 14571*05).
Three French passport photos.
Regarding specific documents, they vary depending on the type of visa and the residence permit provided when the visa expires. The Visa Assistant on the France-visas official site lists the specific paperwork by reason of stay for your reference.
If your application for a long-term visa to France is denied, you can request a re-evaluation of your application at the French embassy or consulate in your home country. You should apply with solid reasons if you believe that the French visa refusal was unreasonable. The appeal against the decision must be filed in French within two months after the date of the denial, with all supporting documentation attached to the case file.
Is it possible for my French long-stay visa to be cancelled?
French Long-stay visa holders must register with the Office of Immigration and Integration (OFII), within the first two months of entering French territory or apply for a residence permit at the relevant French prefecture immediately after entering France (if the visa is "carte de séjour à solliciter")
Also, you need to apply for a medical examination and pay the residency fees at the OFII as soon as possible after entering French territory. After the first year of stay, you must apply to the French prefecture to renew your residence permit (not later than two months before the visa period expires). This rule applies to some types of French long-stay visas that are recognised as residence permits during the first year of stay:
Long Stay Study Visas.
Some of the Long Stay Work Visas (not all of them).
Spouses of French nationals Long-Stay Visas.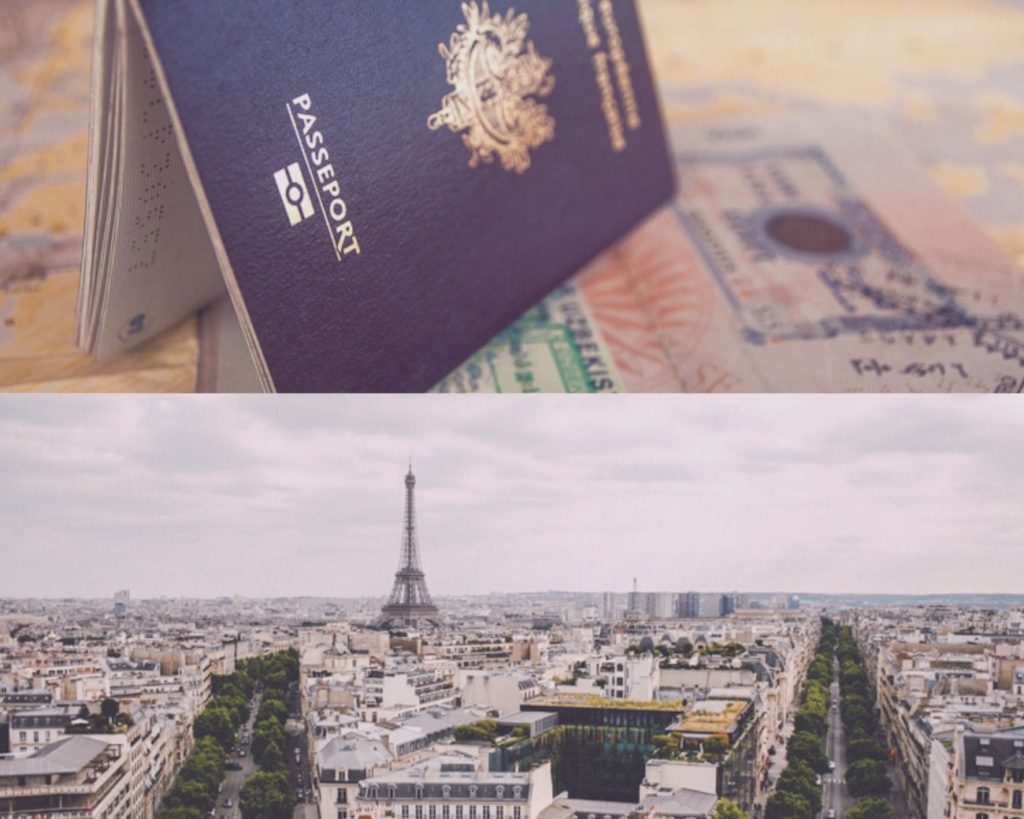 French Long Stay Visa Photo
It was mentioned earlier that the French Study Short-Stay Visa photo has to be in passport style. Obtain the perfect size and quality of the photograph and have a 100% guarantee of approval by using the Passport Photo Online service.
All you need is a phone and following the French visa photo requirements to know what dimensions, background colour, head position, clothing, facial expression, etc. to obtain. If you already know the guidelines and you took the right photo, now the process is straightforward!
Upload the picture to our website or photo mobile app. Then our service will edit your picture regarding the official French photo criteria. After just a few seconds, you are ready to download the photo in digital format, which you can then print at your local store or. If you want, you can have your paper photos sent to your home address.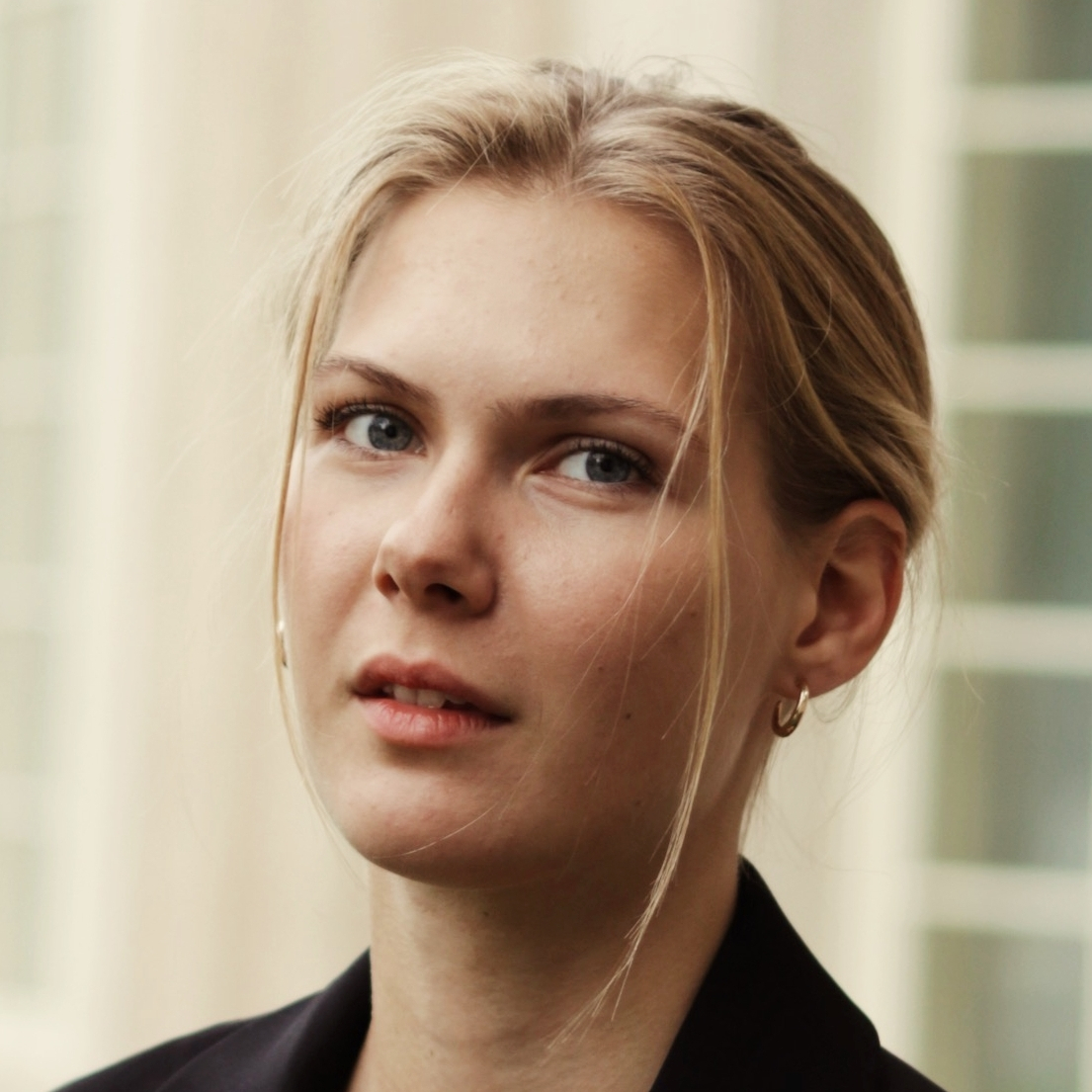 Justyna studied journalism and social communications with social media and ePR specialisation at the University of Lower Silesia which is no. 1 private tertiary institution in Lower Silesia. She successfully completed her internship in BANG Media International (London, UK). Her first role she took was a journalist of the culture, sport and fashion department at DlaStudenta.pl, and now Justyna is a copywriter for Photo AiD being responsible for creating content such as blog posts, landing pages, press notes and press releases in Polish and English languages. Being an athlete for 8 years, she is also interested in literature. Her favourite authors are Milan Kundera and J. Borszewicz, T. Różewicz, H. Poświatowska, M. Pawlikowska-Jasnorzewska, M. Hillar poets. She likes film photography and vintage style. Justyna would like to achieve even better knowledge on how to create content regardless where her articles or posts are going to be published.