If you're young and would like to work in France for a limited period, this is the visa you are looking for! So stay and learn everything regarding the French Working Holiday Visa. Who is eligible to apply? How to apply for a French visa? And more.
French Working Holiday Visa is specially designed for young nationals from 13 different countries who are willing to take part in a working holiday program in France. This visa allows its holders to work in France without needing to apply for a job authorization to the French authorities.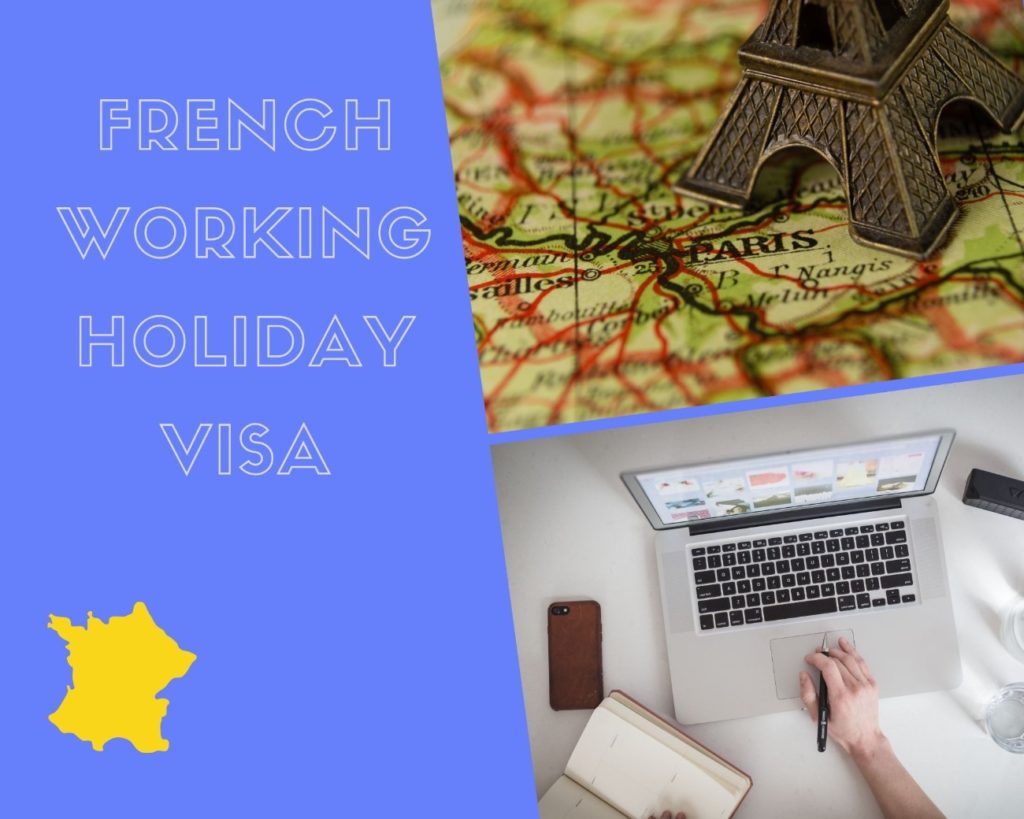 The main goal of this program is to allow these young foreigners to come to France, acquire professional skills and earn some money while getting in contact with French culture and history. Nevertheless, take into consideration that you cannot benefit from this program if you are planning to work as an au pair, joining your partner or study in France.
You must also consider that you cannot find long-term employment either as there is no possibility to apply for a visa extension. A French working holiday visa is valid for a maximum of one year.
Requirements to Apply for a French Working Holiday Visa
Nationals of the following countries are allowed to apply for a French working holiday visa:
Australia
Argentina
Canada
Chile
Colombia
Hong Kong
Japan
Mexico
New Zealand
Russia
South Korea
Taiwan
Uruguay
Though this is not the only requirement. Take a look at the following list to check the rest of the requirements applicants need to fulfill:
Applicants must have sufficient economic funds to pay a return ticket and cover daily living expenses at the beginning of their trip.
Be between the ages of 18 and 30. Canadian citizens up to 35 years of age are also allowed.
It is mandatory to have a clean criminal record.
Applicants cannot travel to France accompanied by any dependent or relative.
You cannot have benefited from the French working holiday program before.
The applicant's passport must be valid beyond the date he or she is planning to leave the country.
Applicants must be in good health conditions.
How to Apply for a French Working Holiday Visa
Start applying for a French working holiday visa if you fulfill the above-mentioned conditions. Read the following instructions carefully to learn how to do it:
Gather the required documents
There exist some documents which applicants must submit if willing to apply for a French working holiday visa. These documents should be attached to your visa application. Do not forget to hand in any of these documents or your application will be rejected. You can learn what these documents are in the following section.
Book a visa interview
Applicants must book a visa interview at the nearest French Embassy or Consulate. You can book an appointment through the online booking system. Once you book it, write it down, you cannot forget it. In case something happens unexpectedly and you cannot attend your visa interview, make sure you amend it or cancel it.
Attend the visa interview
Attend the French consulate or embassy early enough before your visa interview and wait for your turn. Visa interviews are short, lasting from 10 to 15 minutes. They mostly consist of a few questions regarding your case such as the reason for your trip, your motivation to travel particularly to France and so on. Be also aware that you will also need to submit the required documents once you are there.
Pay the visa fees
You must also pay the visa fees on the day of your interview. Applicants are asked to pay EUR 99 to apply for a French working holiday visa. After paying the visa fees, make sure you save a payment receipt. You will need it later to show it at the consular office.
French Working Holiday Visa – Required Documents
In this section, we will refer to both a set of documents that visa holders are required to present at the Port of Entry in France and a set of documents that visa applicants must submit when applying for a French working holiday visa. It is highly important then to read carefully and not to mix information.
Required Documents at the Port of Entry
The following documents are required to show the visa holder's legitimacy to travel into France:
Valid visa and passport.
Document proving that the visa holder plans to return to his/her home country after the visa expires.
Documents proving the reason for traveling to France.
In case the applicant is transferring through an airport in a different country, he or she must submit the booking of a travel ticket to the final destination and of accommodation before taking the final trip if required.
Round-trip ticket reservation.
Bank statements, certified checks or any other document proving that the visa holder has enough funds to cover daily expenses.
Moreover, take into account that you may be required to show any of the documents you submitted when applying for a French working holiday visa, so it is quite recommendable that you bring all these documents too.
Required Documents to Apply for a French Working Holiday Visa
It is mandatory to submit each one of these documents when applying for a French working holiday visa:
Passport. It must be not older than 10 years old, valid for 3 months beyond the visa expiration date and contain at least two blank pages, where the visa sticker will be placed.
French Long Stay Visa application form duly completed.
Copies of older visas to any country in the world, if applicable.
Visa fees payment receipt.
A medical certificate issued by a professional physician.
Documents proving that you have sufficient economic resources (i.e. a minimum of EUR 3,270) to cover daily expenses during the beginning of your stay.
Document showing evidence that the applicant will be accommodated in France such as a rent contract, certificate of property, or certificate of reception issued by the host and stamped by the city hall.
A document issued by the applicant's home country authorities where it is proven that the applicant has no criminal records.
Proof of purchased insurance covering medical issues while staying in France.
Reservation of round trip tickets and a valid residence permit if planning to move to another country that is not your home country after France.
A cover letter stating the reason for traveling in either English or French language.
2 French visa photos complying with the specific requirements issued by the French authorities.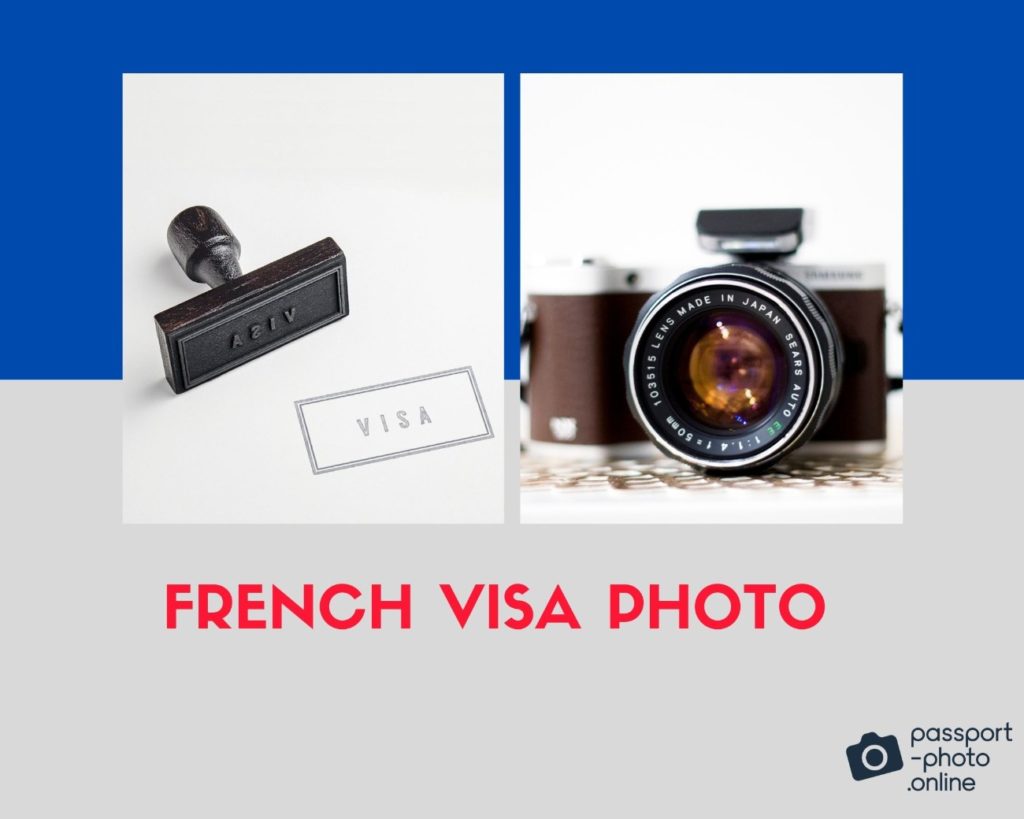 French Visa Photo
When applying for a French working holiday visa, you must submit a couple of photos complying with the official requirements. If not, the application will be rejected.
Learn how to take a valid French visa photo in a minute. Take a look at the different requirements for French visa photos and get to know what is the specific photo size, the background color, and many other details.
Though, if you would like to avoid wasting your time and go straight to the point, you may be interested in using Passport-Photo.online, an online photo booth able to generate the perfect French visa photo in a couple of minutes.
Obtain French visa photos and many other official biometric photos from home with Passport Photo Online. You just need to upload a photo and wait till your photo is transformed into the right dimensions, the background is erased and edited, and the photo tool ensures that your photo is 100% valid.
Try it now and do not waste your time and money again!
Holding a degree in English Studies at the University of Málaga (among the best 800 universities in the world according to ARWU), Alejandro decided to enter the world of copywriting. Taking his first steps in The Medizine LTD, a leading online magazine in the music and fashion sector in Spain, he created 65 fabulous posts. With a huge passion for teaching, Alejandro has helped a considerable amount of young Spaniards (above 20) to improve their English language skills. Today, Alejandro holds his Master's degree in English Studies, Multilingual and Intercultural Communication at UMA, and is very passionate about sociolinguistics, the struggle for the human rights, African-American music (Tyler The Creator, Solange, Frank Ocean), and fashion (Carhartt WIP, Blondey and Dime MTL).