Fashions and trends are constantly changing, and considering the fact that the US passport is valid for 10 (ten) years, your appearance is very likely to undergo some alterations during that time as well.
However, will these changes cause you to have to get a new passport picture? For example, if you have gray hair in your passport photo, but have recently changed your hair color, do you have to renew your passport?
Read on to learn more about how minor changes in a person's appearance affect their passport photos.
We will guide you through:
Hair color changes and passport photos
Perhaps the hair color in your old passport pic is gray and now you're proudly sporting brown hair – should you immediately apply for a passport renewal?
The good news is that the US State Department doesn't consider small changes in a person's appearance significant enough for a passport renewal. While you may get extra scrutinized by customs officers at the airport, your new hair color is not a reason for you to ditch your current passport and apply for a new one.
Changes in appearance that don't call for a passport renewal
While a drastic difference in one's appearance surely calls for a new passport photo, most facial changes don't make a person unrecognizable.
Small changes in the way you look include:
change of hair color or hair length
insignificant weight loss or gain
addition or removal of tattoos/piercings
addition or removal of facial hair
small plastic surgery such as a facelift or secondary rhinoplasty.
Unless you have undergone significant facial surgery, a gender transition, or put on a significant amount of weight, you won't be required to renew your passport and thus change your passport pic.
For instance, if you have shaved off or grown a beard since your last passport, you can still keep using your old picture, because you will still be recognized by border authorities.
Keep in mind though, that you can renew your passport at any time regardless of its expiration date and the reason may be as simple as not liking your passport pictures.
Interested in finding out more about passport photos? Check out:
Get expert-verified passport photos with Passport Photo Online
A new hair color doesn't require you to renew your passport and take a new photo.
However, if you do decide to apply for a renewal, you will need new photos to attach to your passport application. Passport Photo Online is a notable passport photo application equipped with a precise AI system that carefully scans each photo for even the smallest imperfections.
With PPO, the process of getting your passport pics is a cinch:
You upload a photo from your camera roll or take a new one using the app.
The photo is scanned and adjusted to the appropriate size and dimensions, the background is replaced.
In case of any errors in the picture, you get notified and are asked to retake the photo.
Once our system has verified that the passport photo is guaranteed to be accepted by authorities, it is ready for you to download or you can order prints to be sent to your home.
You pay only for the final, verified photos.
The credibility of Passport Photo Online is backed by the number of people who have used the app in the past 7 years – over 1 million users, with a 99% acceptance rate.
With Passport Photo Online you can save up to 30% on passport pictures – download digital copies for $6.95 or order prints for $9.95.
I have gray hair in my passport photo and I changed my hair color – final thoughts
According to the US State Department regulations, it is unnecessary to apply for a passport renewal if your hair color has changed because your face is still recognizable to border officers.
So regardless of whether your hair is currently dyed brown, blonde, gray, green, or purple, you can enjoy using your valid passport with the old photo in it. But remember, you can always renew your passport simply if you don't like your passport photo.
FAQ
I have gray hair in my passport photo and have changed my hair color. Do I need to renew my passport?
No. You can keep using your current passport even if your hair color or haircut is different now.
I have hair in my passport photo, but I'm bald now. Do I need to renew my passport?
No. Being bald doesn't change the biometrics of your face, so you don't need a new passport.
What changes in appearance require a new passport?
The changes in appearance that require you to apply for a new passport are significant facial surgery, a gender transition, and visible weight loss or weight gain. If your face has undergone a significant change that could make you unrecognizable from your photo, you must renew your passport and take a new photo.
Sources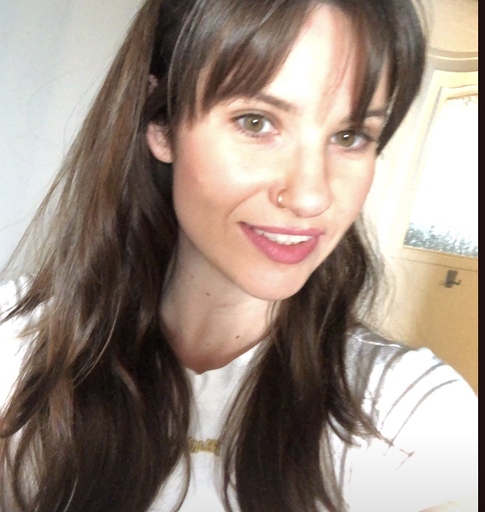 Magda is an art & travel expert who is passionate about all things late-Victorian, history, languages, casa museos, Spain, and food illustration. She is a specialist in the field of biometric photography. Magda also loves reading, creative writing, and hanging out with her three cats.