About 1.9 million people currently live in the state of Nebraska and, according to the Department of State, 59,713 of them had a new passport issued in 2021. The application process is standardized across the whole country, so applicants from the Cornhusker State only need to pay particular attention to the locations and booking procedure.
If you want to know how to get a passport in Nebraska passport, keep on reading. In the following paragraphs, we'll guide you through every step of the process, clearing any possible doubt.
Nebraska passport application process
To access passport services, residents of Nebraska need to follow 4 (four) steps. Let's get into the details:
#1. Locate a passport acceptance facility
The first thing applicants should do to get a passport in Nebraska is find a passport facility in their area.
There are about 90 offices that handle passport processing in the state, with Lincoln and Omaha having the highest number. In any case, it's possible to find at least one passport office per county, not only in major cities. Post offices, County Clerk offices, public libraries, and universities often have passport offices. Since the appointment schedule is organized on a local level, applicants should inquire about the specifics before heading to the local acceptance facility.
CAN YOU GET A PASSPORT?
#2. Gather the necessary documents
Since a first-time application can only be presented in person, residents of Nebraska need to get all the required documents in hard copies. The State Department instructs applicants to bring the following material:
Form DS-11;
a document that proves U.S. citizenship, original and copy (certified birth certificate, certificate of citizenship, naturalization certificate, consular report of birth abroad);
valid government-issued photo ID, original and copy of front and back;
a passport photo measuring 2″ x 2″.
The copies of the ID and citizenship document need to meet these requirements:
in black and white;
on 8.5" x 11" paper;
single sided.
#3. Submit the application
The next step is to go to the passport acceptance facility and hand in all the previously gathered supporting documents. Applicants have to complete Form DS-11 with their data and sign it in front of the acceptance agent. There is a dedicated section to choose the document format – passport card, passport book, or both.
#4. Pay the application and execution fee
Lastly, it's necessary to pay the fees to conclude the process. The first part is the application fees, paid directly to the State Department. The amounts are as follows:
$130 for a passport book;
$30 for a passport card;
$160 for both.
Then, there's the execution fee of $35, to be paid to the acceptance facility.
For a passport application in Nebraska, most passport offices like a USPS location, public library, or County Clerk will accept the following payments modes:
check (traveler's, personal, certified, cashier's)
money order.
A passport agency offers the possibility to pay with more different methods:
money order or check
cash in the exact amount
credit card.
All that's left to do is wait for the passport to be ready. The routine service in Nebraska takes between 8 (eight) and 11 (eleven) weeks. Applicants can also request the expedited service for $60 more and get the document in 5 (five) to 7 (seven) weeks. The Department of State has an online tracking service to check on the processing status.
How to get a passport in Nebraska for a minor
Getting a passport in Nebraska for a child requires applicants to add 2 (two) more documents to the previously mentioned material to prove family relations and give parental consent. In the first case, U.S. authorities will accept one of the following documents:
long form U.S. birth certificate;
foreign birth certificate;
divorce or custody decree;
adoption decree;
consular report of birth abroad.
The most straightforward way to give consent is for both parents or legal guardians to accompany the child to the facility. If one of them cannot be present, the Department of State requires one of these forms:
Form DS-3053 with copies of both sides of a valid ID of the parent or legal guardian signed in the presence of a notary public;
Form DS-5525 for any special circumstances.
The passport fees for a minor aged 15 (fifteen) or younger are lower:
$100 for a passport book;
$15 for a passport card;
$115 for both.
Other articles that may spark your interest:
Get ready for a passport application in Nebraska with Passport Photo Online
Don't know where to get passport photos in your area? Trust Passport Photo Online, an app with over a million downloads, to take them right at home.
All you need to do is take a photo with your smartphone and upload it, we'll take it from there:
The app resizes the picture ad cuts out the background according to the official requirements. You can take perfect passport photos wherever you are, without looking for the right place or waiting in long lines.
The built-in AI examines the image, finding any discrepancy from the guidelines. If necessary we can also fix the lighting and sharpen the image in less than an hour. The final result will be a passport photo 100% compliant with the requirements.
You can try as many times as you need; with Passport Photo Online there are no additional fees. Perfect for taking an infant's passport photo in a relaxing environment.
Order the printouts at home or download the file and have it ready when you need it.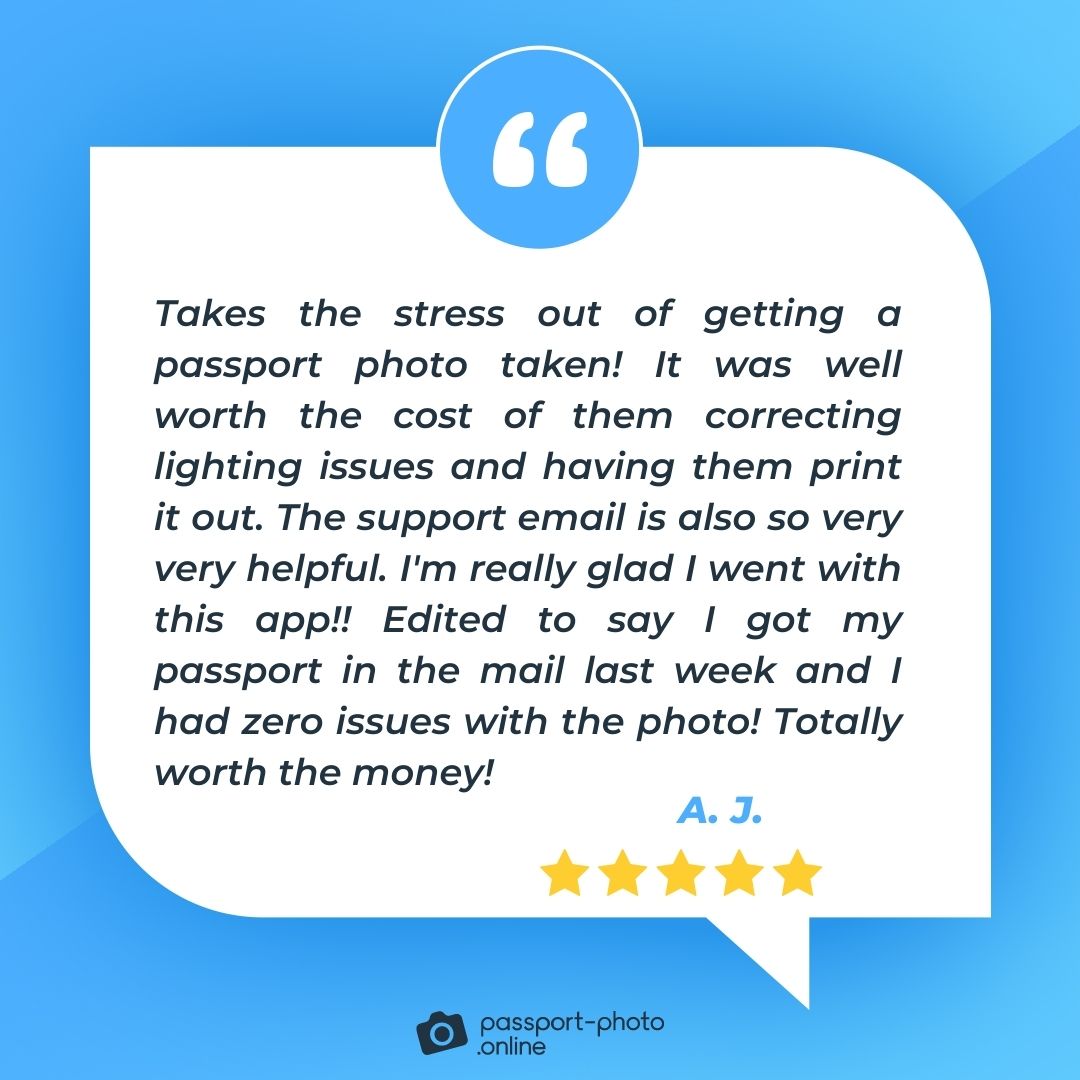 How to apply for a passport in Nebraska: FAQ
To wrap up, we'll address some frequently asked questions about getting a passport in Nebraska.
What do you need to get a passport in Nebraska?
The Department of State requires the same documents in every state. Specifically:
– Form DS-11;
– proof of U.S. citizenship;
– government-issued photo ID;
– a passport photo.
Can I apply for a passport online in Nebraska?
No, for a first-time application, you need to apply in person.
How to apply for a passport card in Nebraska?
When filling out Form DS-11, select the passport type you want – card, book, or both.
How to get a passport for newborns in Nebraska?
You can visit the nearest passport facility bringing the usual documents plus 2 (two) additional documents. Namely:
– proof of parental relationship;
– consent form from both parents/guardians.
How to apply for a passport in Lincoln, Nebraska?
There are 3 (three) passport acceptance facilities in Lincoln. They are located at the following addresses:
– Nebraska Library Commission, 1200 N Street, suite 120;
– UNL Passport Acceptance Agency, 1700 Y Street, (BSC) room 106;
– USPO – Gateway Station, 6401 Q Street.
How to get a passport in Omaha, Nebraska?
Applicants in Omaha can refer to 2 (two) Post Offices. You can find them at these locations:
– USPO – Omaha Main, 1124 Pacific Street;
– USPO – Postal Impressions, 5346 S. 136th Street.
How to get a passport in Nebraska, Douglas County?
Apart from the post offices in Omaha, there is the USPO at 14343 Norton Drive, Boys Town.
How do I get a passport in Dakota City, Nebraska?
There is the Dakota County District Court at 1601 Broadway.
Can I get a passport in Beatrice, Gage County, Nebraska?
Yes, you can refer to the Gage County District Court at 612 Grant Street.
How do I submit a passport application in Bellevue, Nebraska?
There is the USPO at 2609 Victoria Avenue.
Can I get a passport in Hastings, Nebraska?
Yes, you can submit your application at the Adams County District Court at 500 W. 4th Street.
How does getting a passport in North Platte Nebraska work?
You can present your application at the Lincoln County District Court at 301 N Jeffers Street.
How to get a passport in Nebraska – closing thoughts
Submitting a passport application in Nebraska requires following a relatively straightforward process. Start by locating a passport acceptance facility and gathering the documents, then you can present the forms and get a passport in under 11 (eleven) weeks.
Use Passport Photo Online to get ready for international travel to any destination from home and without stress.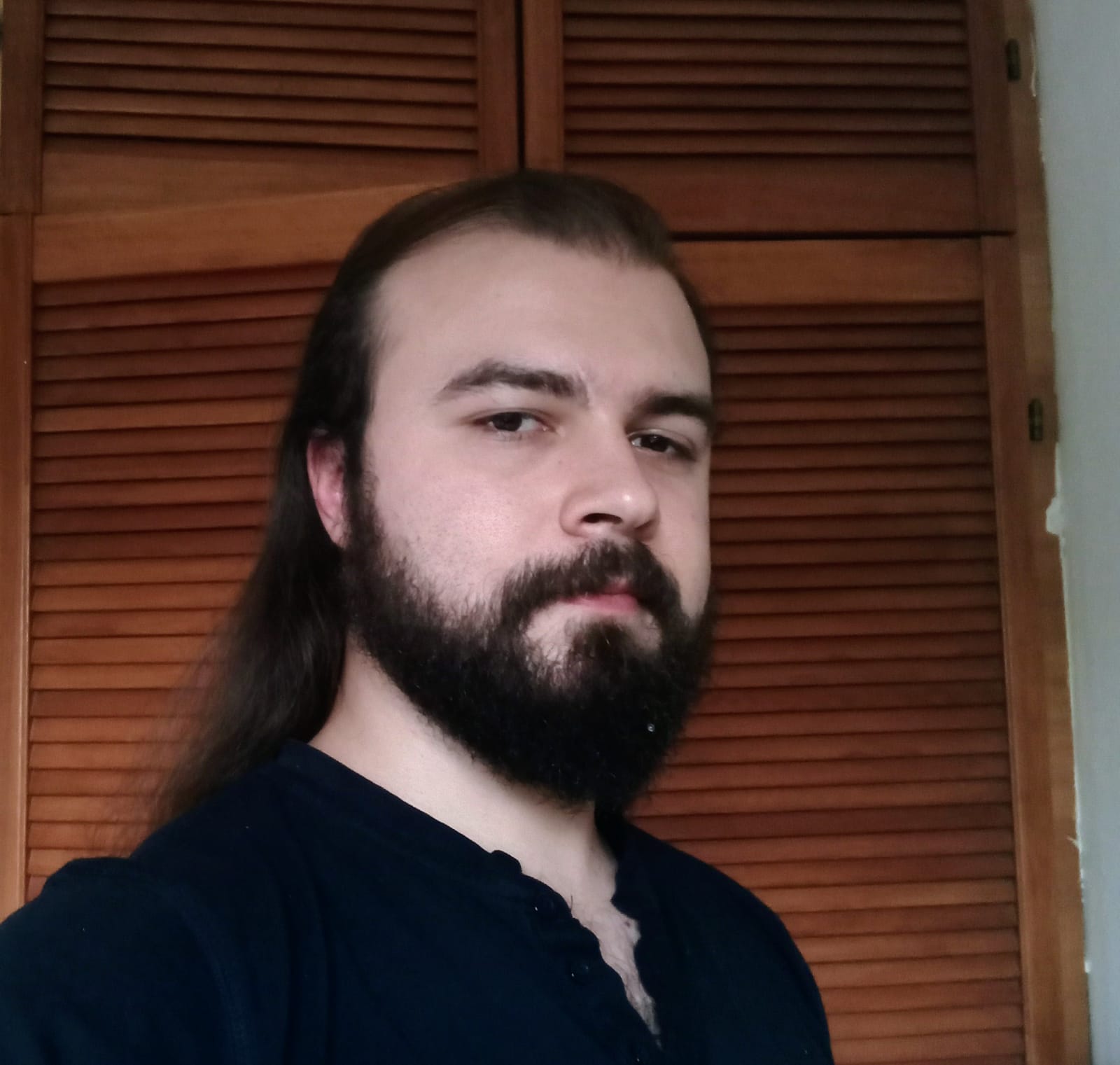 Riccardo Ollmert is a biometric photography expert at Passport Photo Online. He studied languages and publishing industry at La Sapienza University of Rome. He is deeply passionate about travel and creative writing.